Dive into Wonder: Oli&Carol x BigStuffed
Meet Walter, Sharon, and Orlando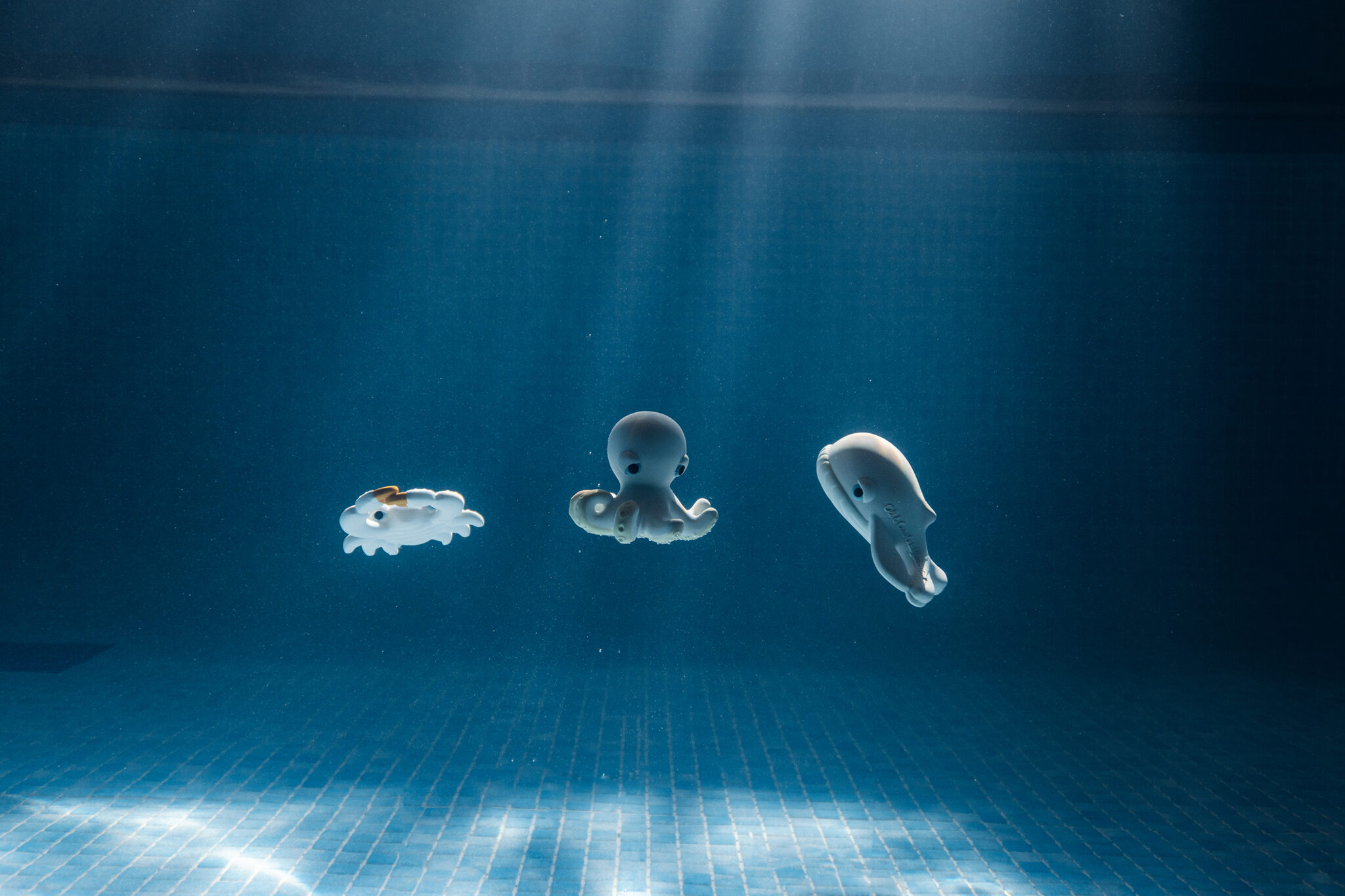 text Petra Barkhof
Unleash the magic of the sea with the Oli&Carol x BigStuffed collaboration – a sustainable toy collection that celebrates uniqueness and empowers young hearts. This extraordinary partnership combines Oli&Carol's eco-friendly commitment with BigStuffed's soulful essence.
Say hello to Walter the Whale, Sharon the Crab, and Orlando the Octopus – charming marine albino creatures designed to captivate children's imagination and bring the wonders of the sea to life. Handcrafted with natural rubber and without holes, these bath toys are safe, bacteria-free, and perfect for little ones to explore during bath time.
Empowering Uniqueness
Beyond being delightful toys, these marine creatures symbolize the power of uniqueness and individuality. By adopting Walter, Sharon, or Orlando, kids embrace their own distinctiveness and learn to cherish the differences in others – fostering a world of acceptance and celebration.
Sustainability at Heart
The collaboration emphasizes eco-friendly materials, reflecting both brands' dedication to sustainability. With each purchase, Oli&Carol donates to the Caral Gardener's WeTheReef project, supporting coral reef protection worldwide.
Embrace the Sea
Let your child embrace the magic of the sea while making a positive impact. With the Oli&Carol x BigStuffed collection, playful adventures and environmental consciousness come hand in hand.
Discover Walter, Sharon, and Orlando – toys that inspire, enchant, and nurture young minds while cherishing the planet we call home.