Dsquared2: Exploring Rugged Adventures in Style
An imaginary journey where nature's raw beauty meets stylish functionality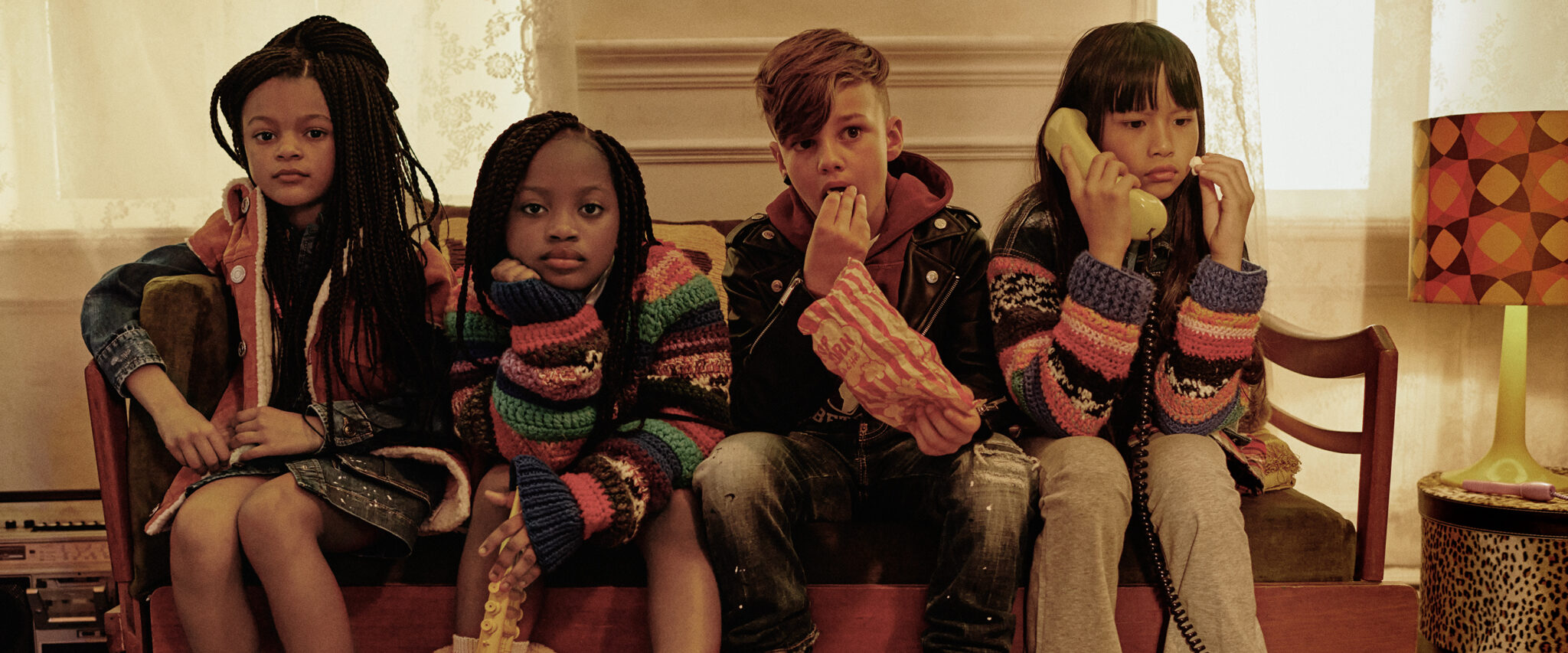 New seasons often brings with it fresh inspirations and captivating designs. Dsquared2, the iconic brand renowned for its innovative and distinctive style, continues to push the boundaries of kids' fashion with their Fall/Winter 2023 collection. This time, they invite us to embark on an imaginary journey to rugged isles, where nature's raw beauty meets stylish functionality.
The range takes inspiration from the untamed wilderness, where fishermen return at dawn with their night's catch, where goats fearlessly navigate the rocky slopes of snow-capped mountains, and where adventures await with friends amidst the windswept landscapes. The outerwear pieces provide protection against the elements without compromising on style. Boys can wrap up in a toggled parka with a faux shearling-lined hood, while girls can opt for a faux fur vest or an oversized shirt-jacket in a striking check pattern. Nylon puffers with oversized shoulders and bold color-blocking details, such as green, yellow, and red, feature a striped ribbed button cardigan style detail for that extra touch of fashion-forward flair.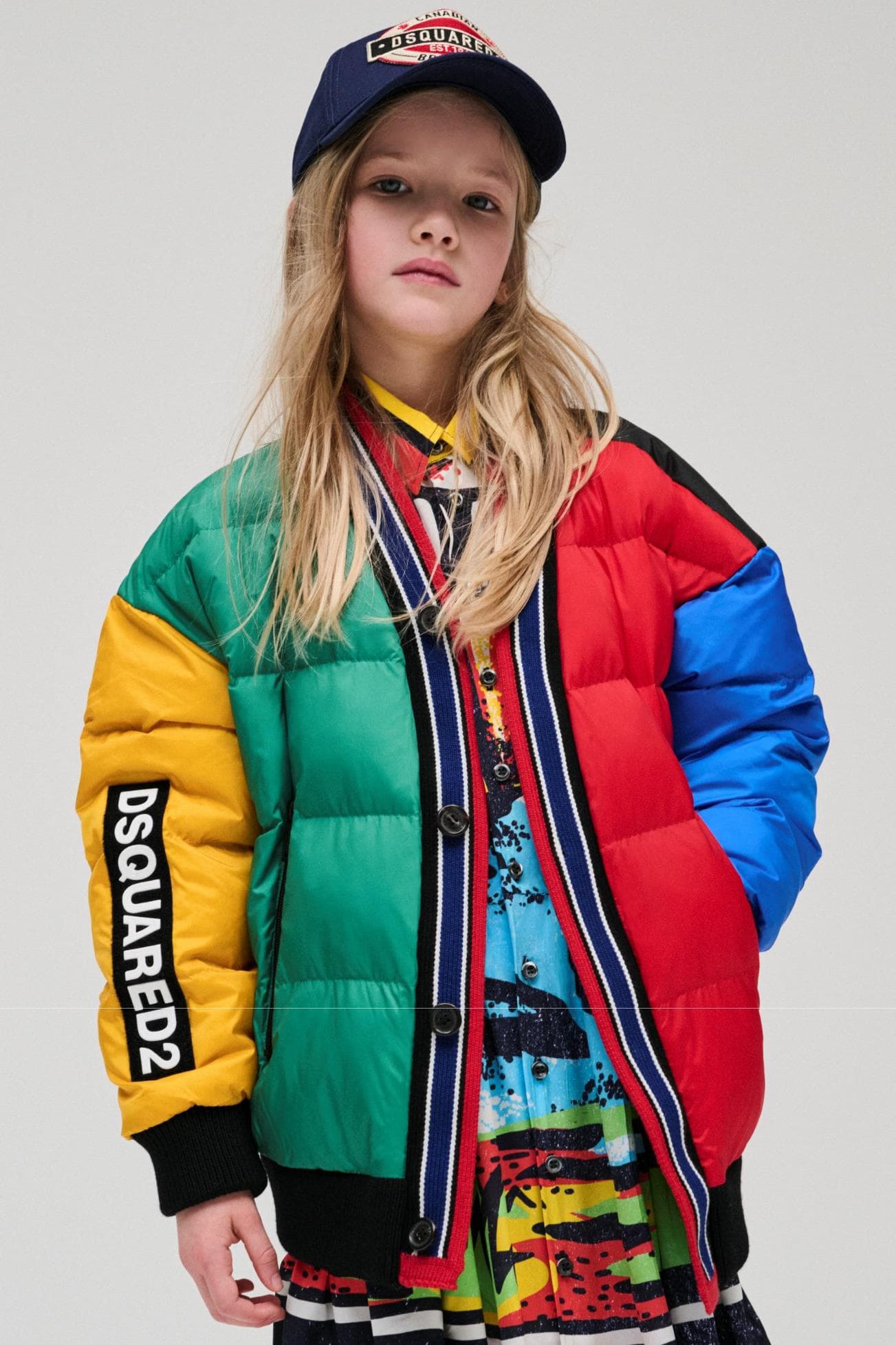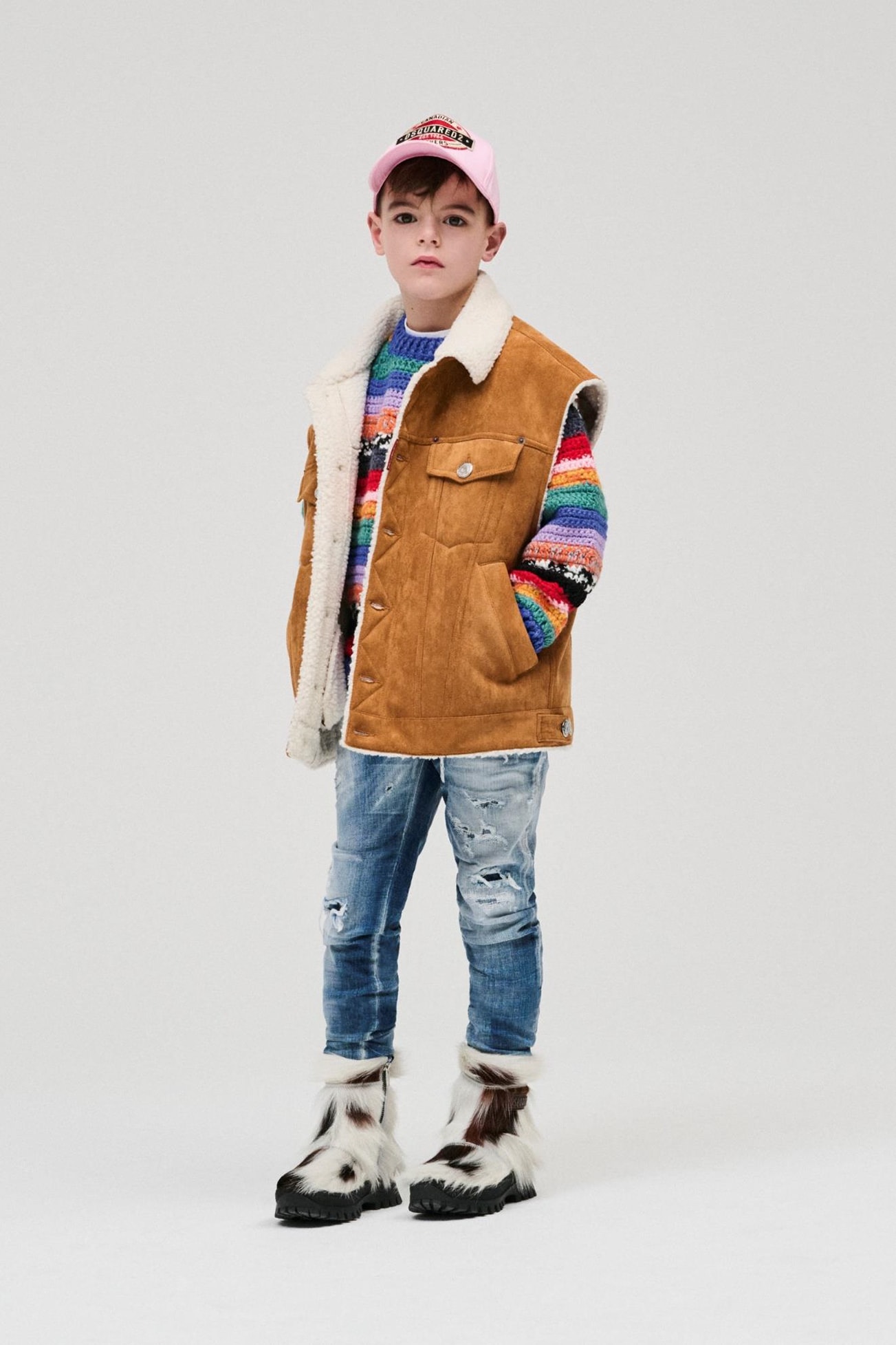 For those seeking a touch of folk-inspired charm, the collection offers dresses and shirred blouses with embroidery, perfect for layering over leggings or printed mid-length dresses. Faux shearling vests add an extra layer of warmth and style to these outfits. Retro Nordic-style knits featuring outdoor scenes, stripes, or adorable llamas, as well as bands of paper dolls, bring a sense of nostalgia to the collection.
Denim enthusiasts will find plenty to love in this collection. For girls, there's a washed and worn blue denim shirt dress, while boys can rock jeans speckled with paint and appliquéd with patches. A hybrid denim jacket with striped knit sleeves adds a unique twist to traditional denim wear. Other denim options include wide-legged cropped jeans and an evening black washed denim story: mini skirts for girls and jeans for boys, both paired with a glittery silver bomber and a classic white collared shirt. A girls' all-over sequin tank dress featuring stripes and triangles adds a touch of sparkle to the collection.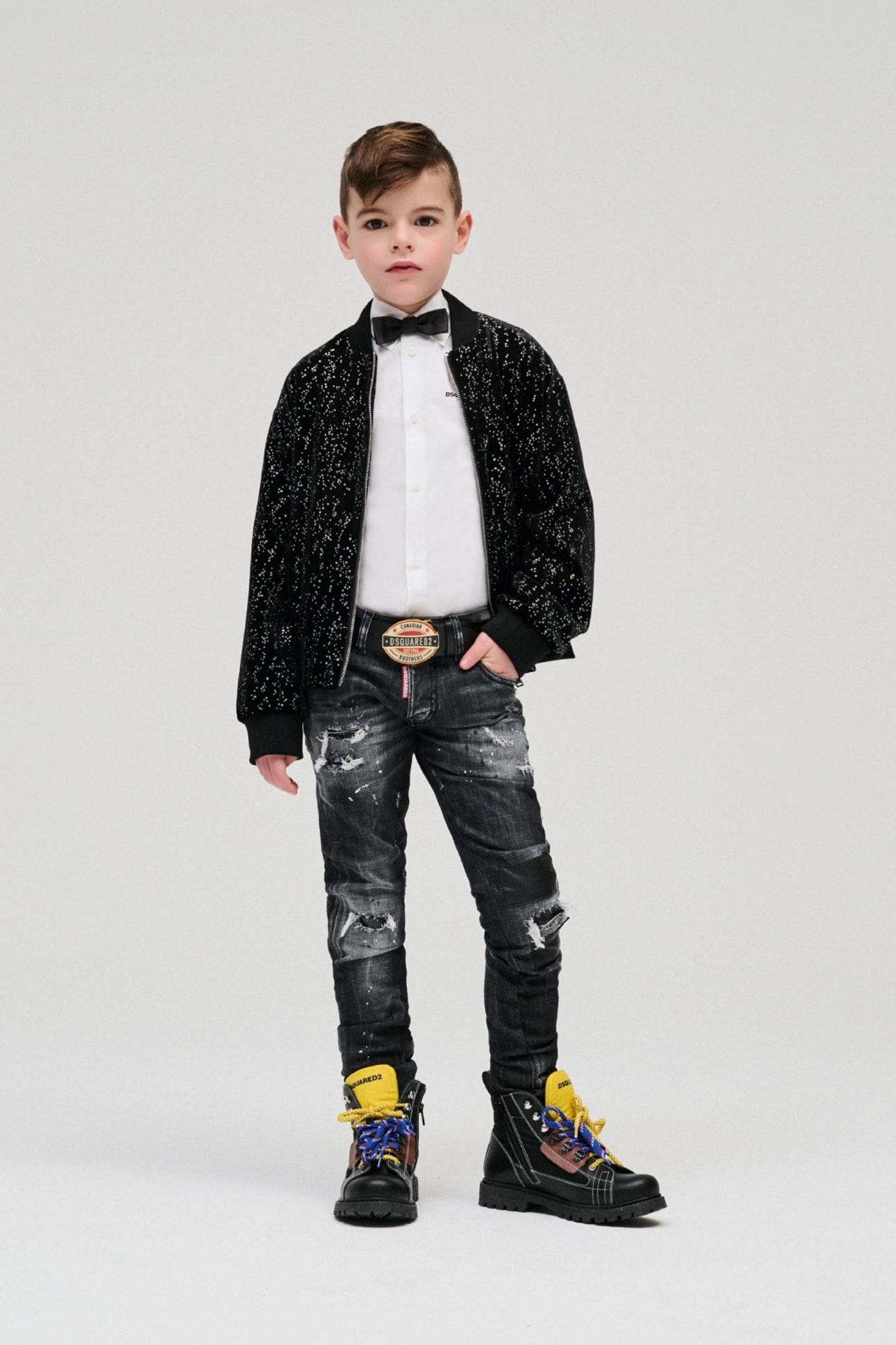 campaign images by Giampaolo Sgura