Fay Junior SS23
Heritage & Outdoor Inspiration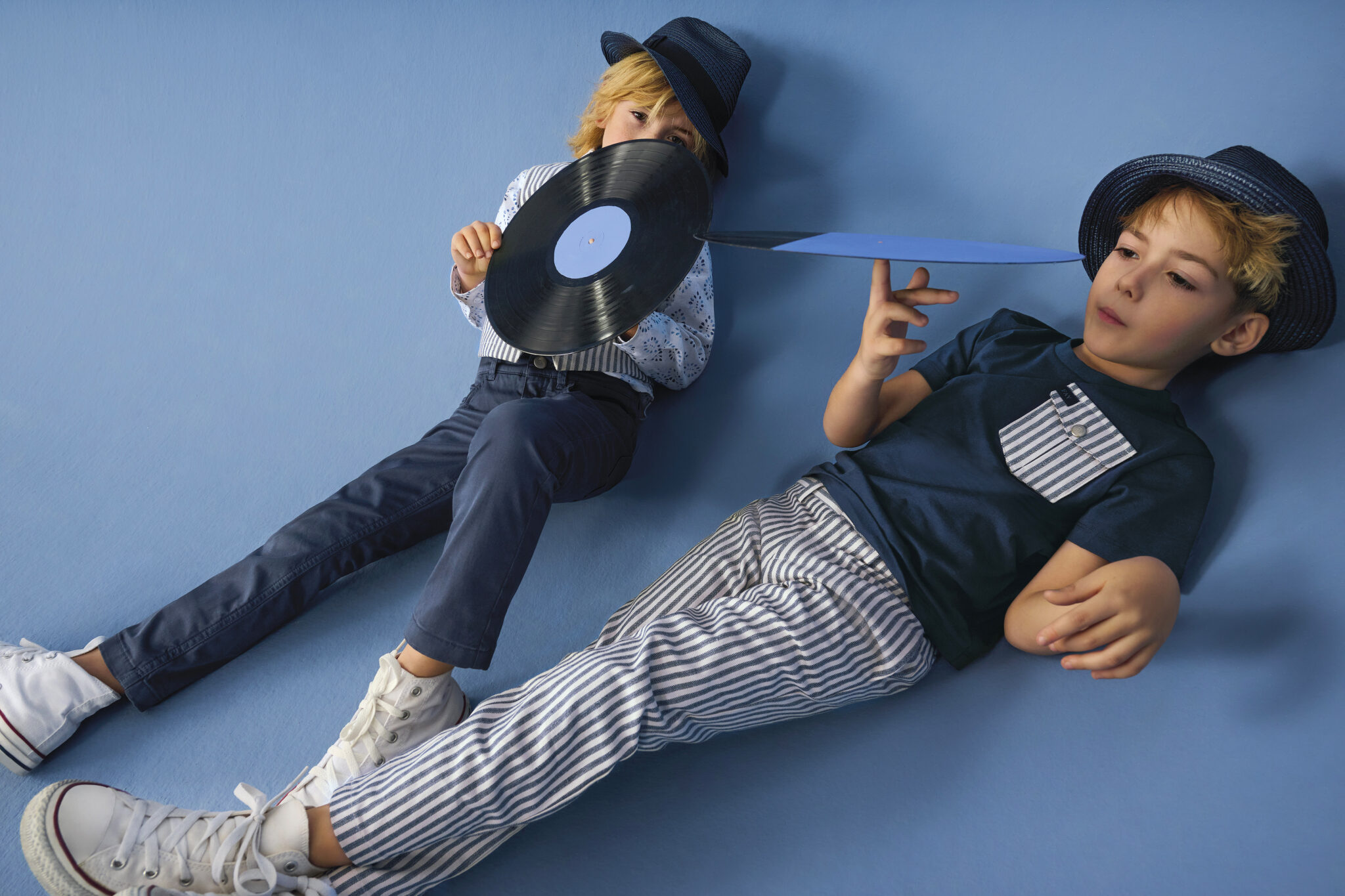 text by Enrico Fragale Esposito
Fay Junior S/S23 celebrates life in the open air in all its forms: the source of inspiration is now the sea with all its nuances, now the warm atmospheres of the safari, in an always surprising play of styles.
Archive is a return to the brand's origins, where the American workwear spirit, authentic outdoor inspiration and refined European taste merge and mix, creating a unique style. With Junior's entry into the Archive world, we welcome the 3-hook jacket, which comes in solid red, blue and green or in a Navajo-inspired version with geometric patterns. Completing the look are the hooded sweatshirts with logo and cargo trousers, also perfect with the quilted shirt jacket.
The shades in the collection are the more classic ones of deep blue, optical white, sky blue and rope, sometimes illuminated by touches of bright red. Horizontal stripes become macro in navy-themed garments.
All the glamour of the yachting spirit is embodied in the linen dress with abstract pattern that plays with the collection palette and in the cardigan with shawl collar dedicated to the boy.
It is the fiery sunsets of the savannah that define the theme of the Fay Leisure proposals, in a line inspired by safari. Shades of sand and rope for the blazer, for the hooked trench coat and for the Virginia reinterpreted in a spring version.