Gioseppo Kids SS23
Introducing All Inclusive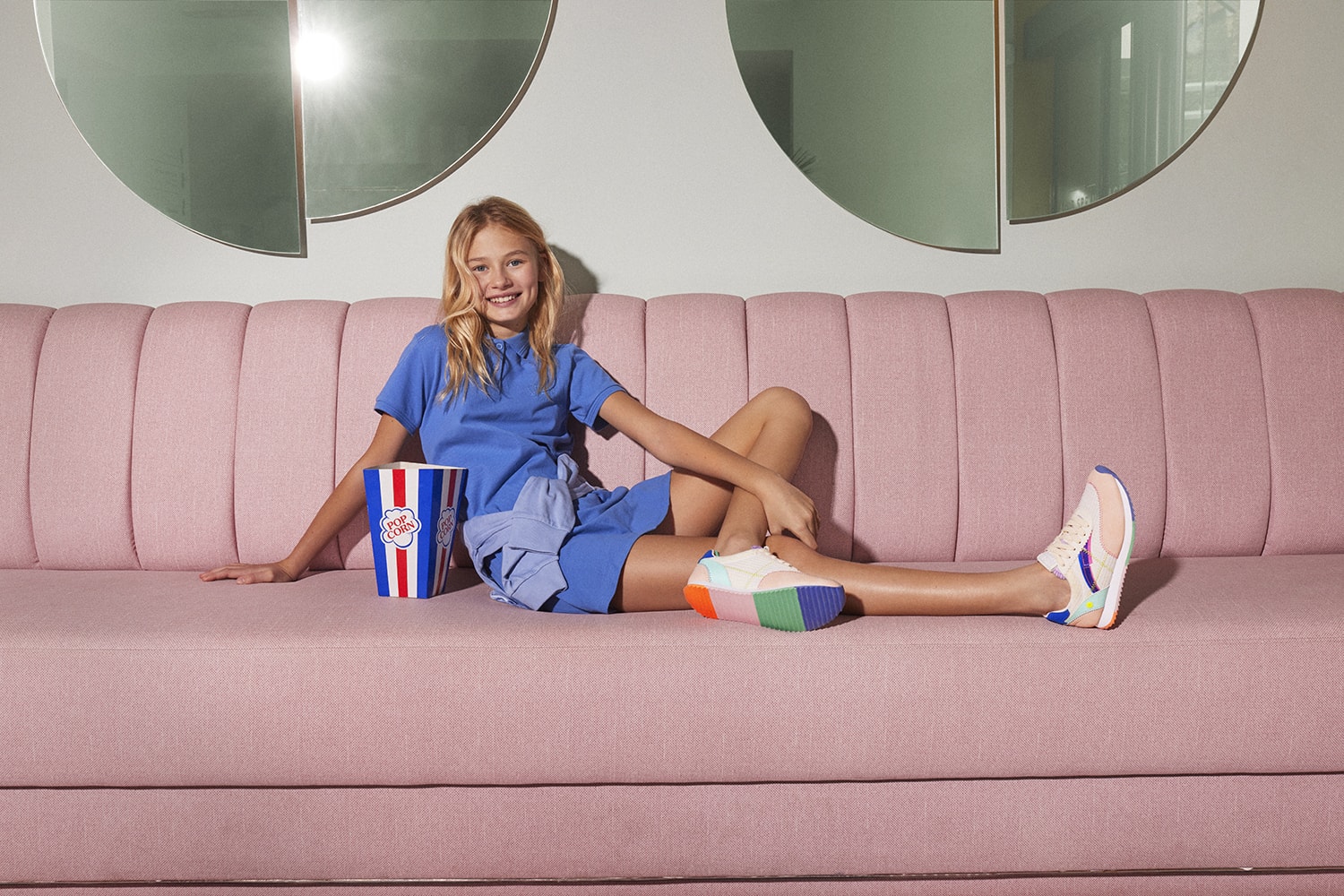 Welcome to the Hotel California, and also a bit to the Grand Budapest Hotel. With its SS23, Gioseppo Kids opens the door to a wonderful hotel with a 70s décor and marshmellow colours, the ideal destination for an All Inclusive holiday.
The new collection is a synthesis of style and comfort. The sandals, made with cushioned soles and leather from tanneries that comply with Leather Working Group standards, are enriched with woven, quilted or metallic details that give us a glamorous touch for the divas of the season.
The must-haves of the summer are the espadrilles and fisherman's sandals, embellished with flowers, pearls, fluorescent accents and ethnic-style details, while the range of trainers throws itself on fluorescent and glitter, in an innovative mix&match of colour and material combinations. Organic cotton laces and recycled polyester linings demonstrate the brand's commitment to developing more environmentally friendly models.