Lorena Canals X Regina Giménez
Art pieces on showcase at MACBA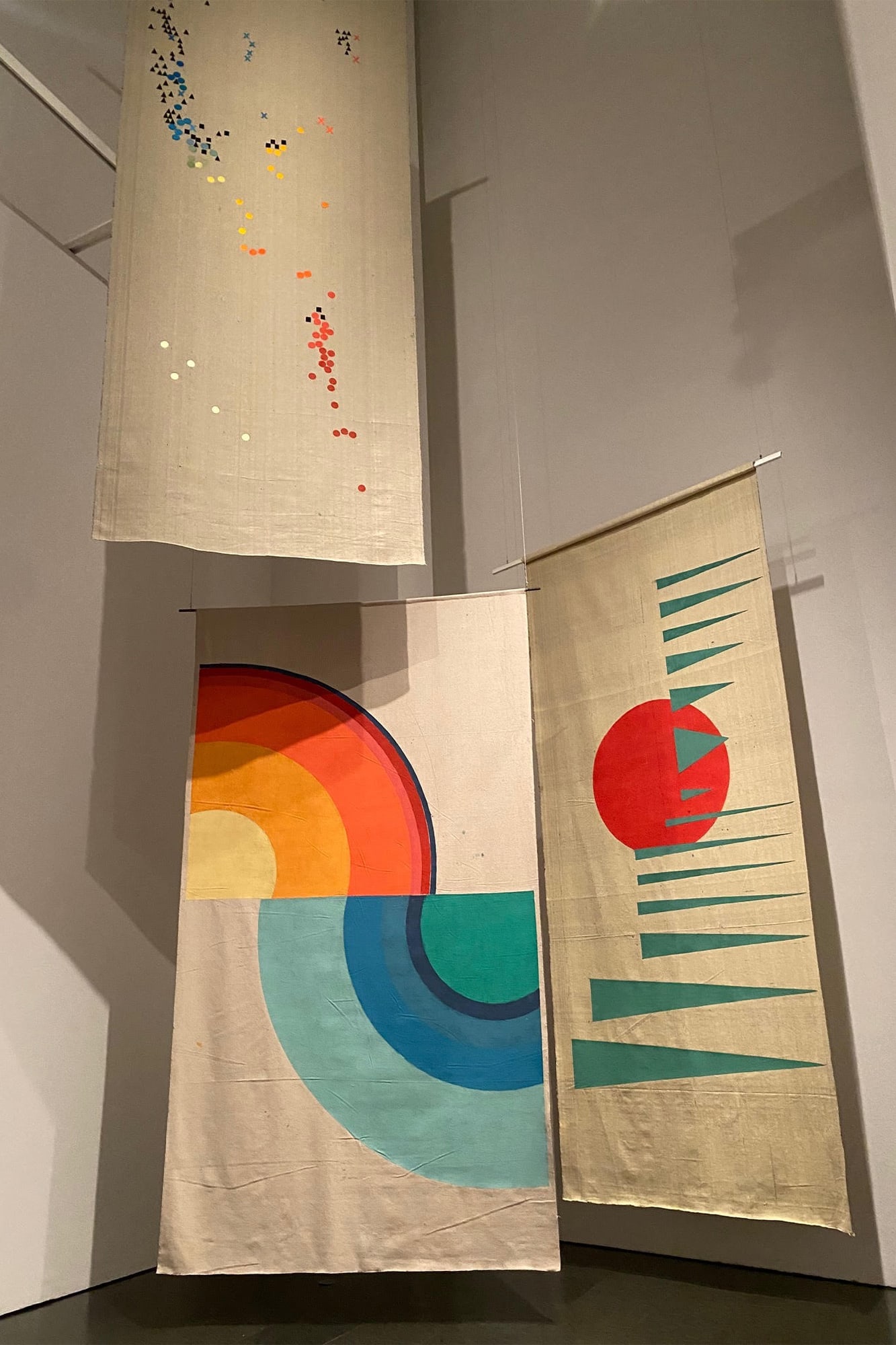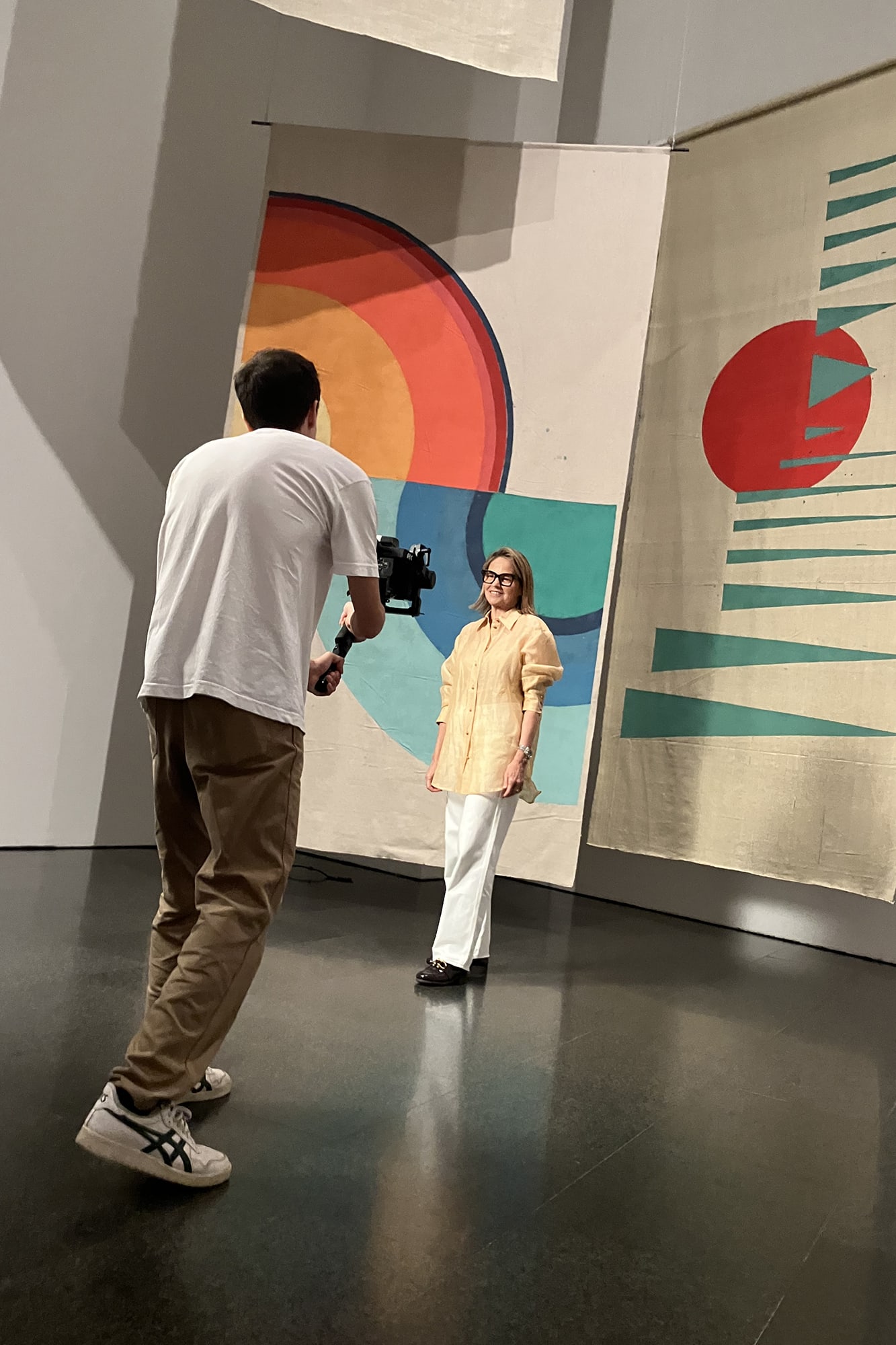 As a result of their latest collaboration, Lorena Canals provided contemporary artist Regina Giménez with recycled cotton canvases that, under Regina's skilful hands, became textile artworks, currently on display at MACBA (Museum of Contemporary Art) in Barcelona.
Lorena's contribution to Regina's art is a cohesion that unites the contemporary spirit of the artist and the textile world of Lorena Canals, resulting in three works of art in themselves.
The friendship between Lorena and Regina emerged after their collaboration in 2020, which resulted in the limited edition capsule collection called 'Sun Rays'. The collection consists of two matching products, a rug and a pouf, made of washable wool by Woolable by Lorena Canals.