Magic Maremma
Between Art and Nature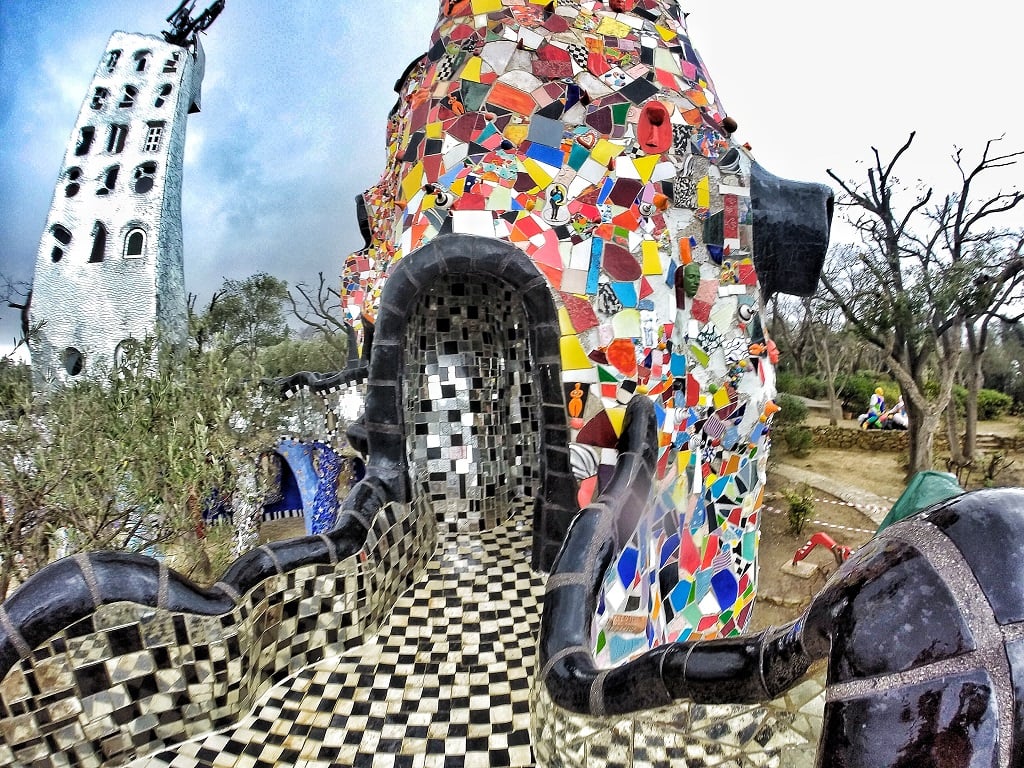 If there is a place that has everything you need to feel on holiday, that place is Maremma, in Tuscany. It features rolling hills that seem painted, for those seeking peace and wanting to reconnect with nature, but also endless beaches for those who don't want to give up the sea. And then fairy-tale villages and places of art, to explore with the whole family. One of these is the Tarot Garden, near the delightful medieval village of Capalbio. A mysterious and fascinating place where colored mammoth sculptures from 12 to 15 meters high dedicated to the symbols of the tarot cards stand, creating a dreamlike atmosphere. It is a real open-air museum, perfectly inserted in the hilly landscape of Maremma as well as one of the most important examples of environmental art in Italy. The sculptures, created by the French-American artist Niki de Saint Phalle with materials such as glass, steel, porcelain, literally dialogue with nature, in an eclectic ensemble that recalls Parc Guell in Barcelona, from which the artist took inspiration.
To preserve the garden and the magical atmosphere that it breathes, visits are allowed only in certain periods of the year, from April to mid-October, in predetermined time slots, for a limited number of visitors. Furthermore, according to the artist's wish, in order to safeguard the freedom of movement of visitors, there are no guided tours or a predefined itinerary. It is an unconventional place to get lost in the beauty of the landscape and the colors of the sculptures. Entrance tickets can be purchased on the website.
Among the many enchanting places to stay near the Tarot Garden, Locanda Rossa stands out: a farmhouse with an intimate and relaxed atmosphere, surrounded by olive groves. A perfect balance of well-kept gardens, airy common areas and welcoming rooms with impeccable décor. For families who want more space and privacy there are also villas, independent and perfectly equipped houses, complete with a private garden. And then 2 swimming pools and a playground so that the little ones don't get bored. But also a spa and a tennis court.
Whether it's for a spring break or a longer holiday, Maremma is a really good idea!