Mini Artists
20 projects inspired by the great for parents and children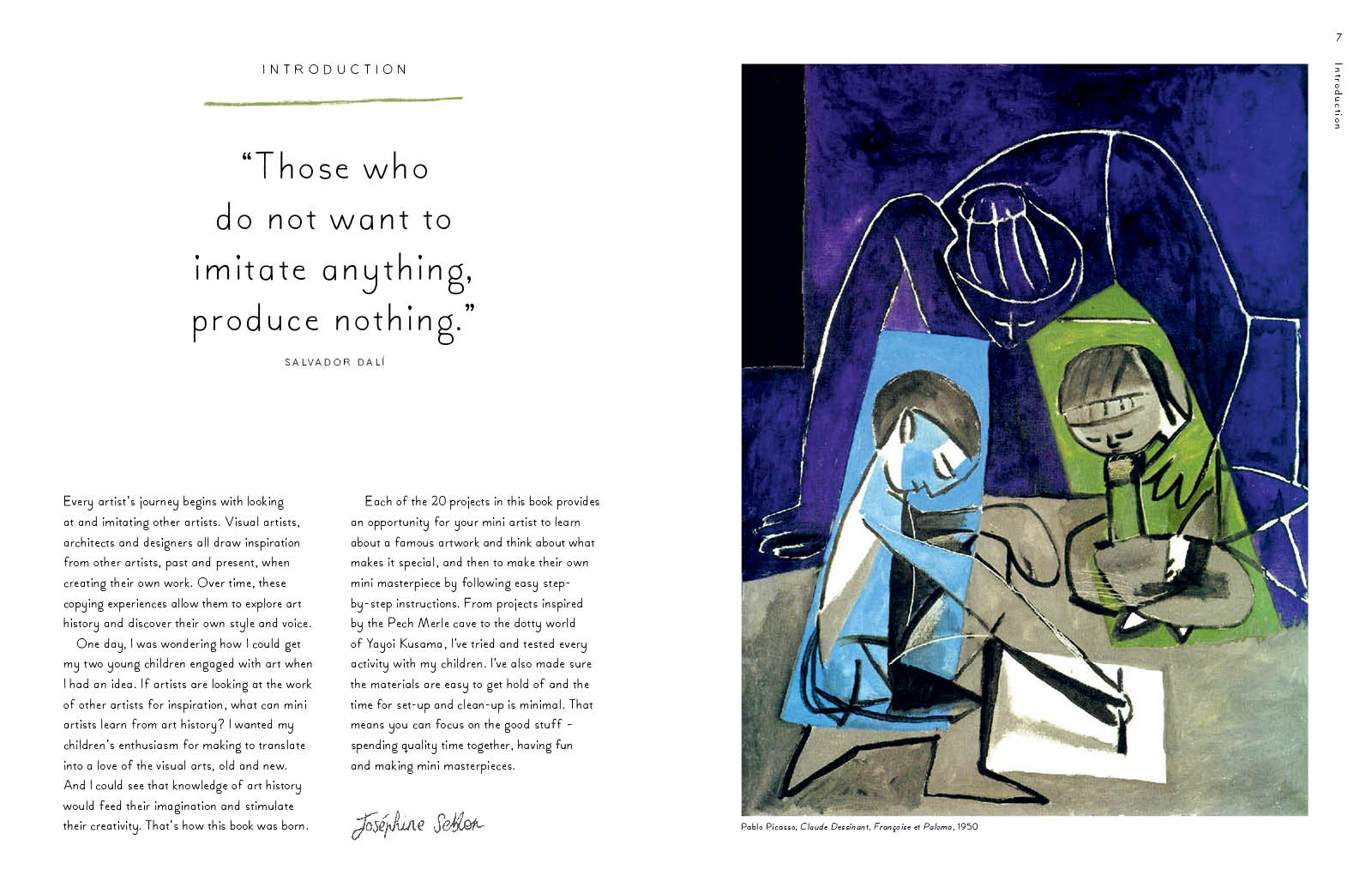 In a world where curiosity knows no bounds, the magical realm of art stands as a gateway to wonderful exploration. But let's face it, for parents, orchestrating creative endeavors with their mini versions can sometimes be akin to managing a troop of wild monkeys on a sugar rush. Fear not, for the solution to turning your living room into a masterpiece factory has arrived: introducing Mini Artists, your partner-in-chaos for igniting creativity in the most curious ways possible!
Art isn't just about wielding brushes and crayons, it's a portal to curiosity, creativity, and a full-scale expedition through the uncharted territories of imagination.
Mini Artists is determined to broaden young minds and stretch tiny hands through projects that not only teach art techniques but also pay homage to the greats. Drip painting à la Jackson Pollock? Check. Soap sculpting like the legendary Barbara Hepworth? Double check. And let's not forget the masterpiece – creating their own Obliteration Room inspired by Yayoi Kusama.
Mini Artists crafts its projects with simplicity in mind. Step-by-step photos and easy-to-follow instructions ensure that even the most clueless grown-up can navigate the colorful chaos.
Joséphine Seblon, illustrated by Robert Sae-Heng, Mini Artists, © Thames & Hudson, 2023