Nest, new wallpaper by PaintUp
Magic rooms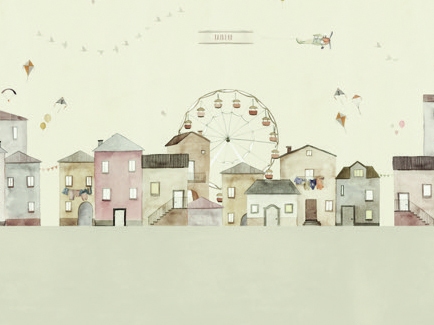 The beginning of the New Year brings with it a desire for change. Why not starting with a makeover of the cosiest room in the house… children's room.
To be on the safe side, we suggest you choose the new wallpaper from PaintUp's kids collection: Nest. Not a serial product but almost a work of art, handmade by Marta Cortese on the inspiration of Isabella Giunto, the creative mind of the Turin-based brand.
Fairytale atmospheres and warm colours are the main ingredients of this skyline that can be customised with your child's name and is available in eight variants, transforming the bedroom into a Nest – indeed, in which to have fun and dream.
We like the vintage spirit that summons childhood memories.