TE PAPA MUSEUM
A whirlwind of excitement and discovery!
It happens more often to meet extraordinary people through Instagram, which also manages to connect us with the other hemisphere. When I discovered Maria GarGo's profile SKY, we had just closed the Art issue… what a pity we couldn't publish in the magazine the beautiful photos of her children in a New Zealand museum. I contacted Maria and found out that she is originally from Spain, has a double degree in Fashion Design, Communications, advertising & PR. She pursue her education in various international locations, including Madrid, Bergen and Milan…what an amazing women. This diverse educational background has allowed her to explore different facets of the fashion industry, ranging from design to e-commerce and brand strategy. After several years working at Zara and Carolina Herrera, her personal and professional path led her to China, where she spent nearly a decade supporting local renowned brands and a startup in its dynamic fashion market.
Having three young children, the family made a collective decision to embark on a new adventure together with the aim to create an international and multicultural environment for the children, moving to New Zealand. We can't wait to discover more about her life there.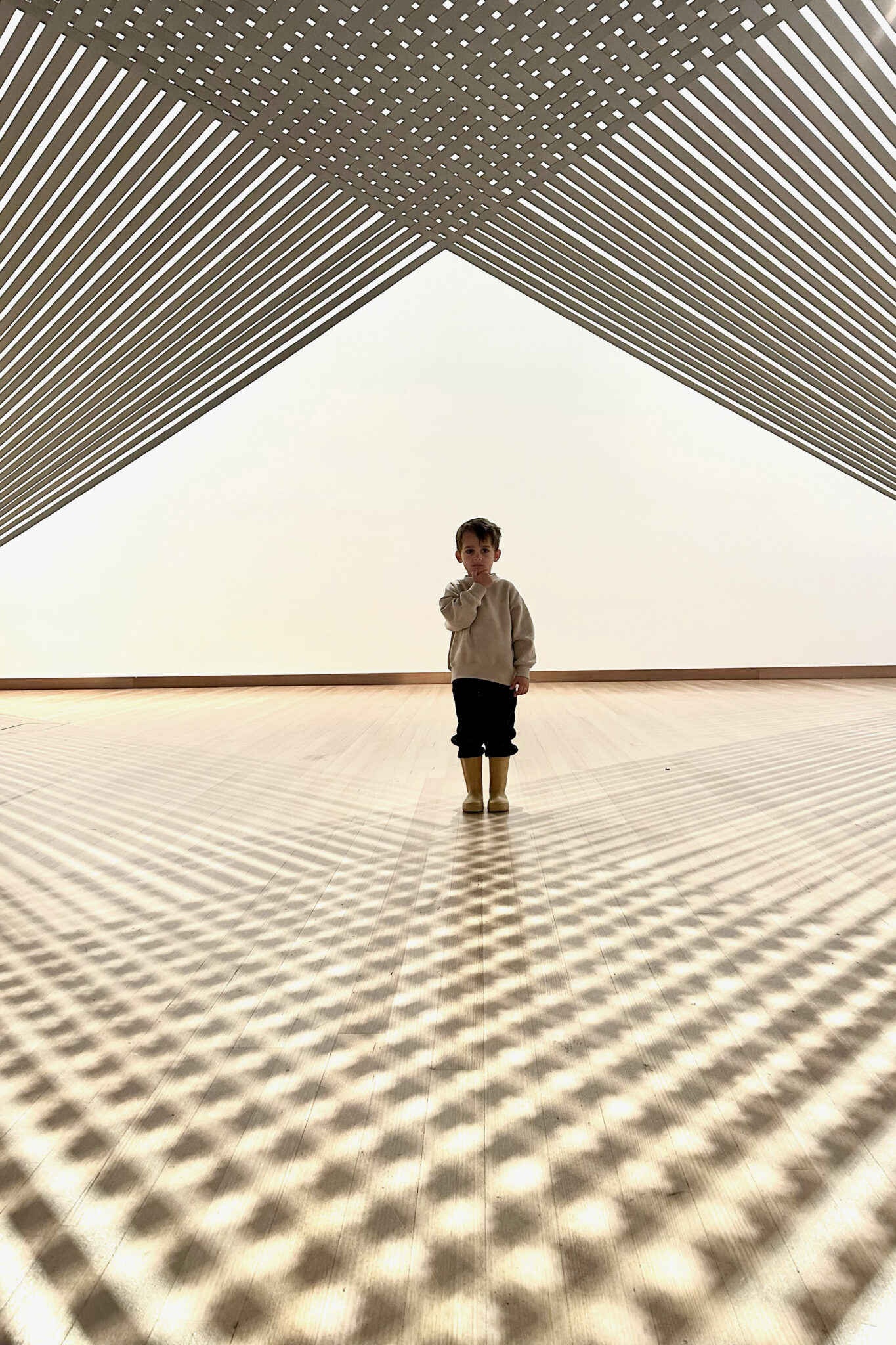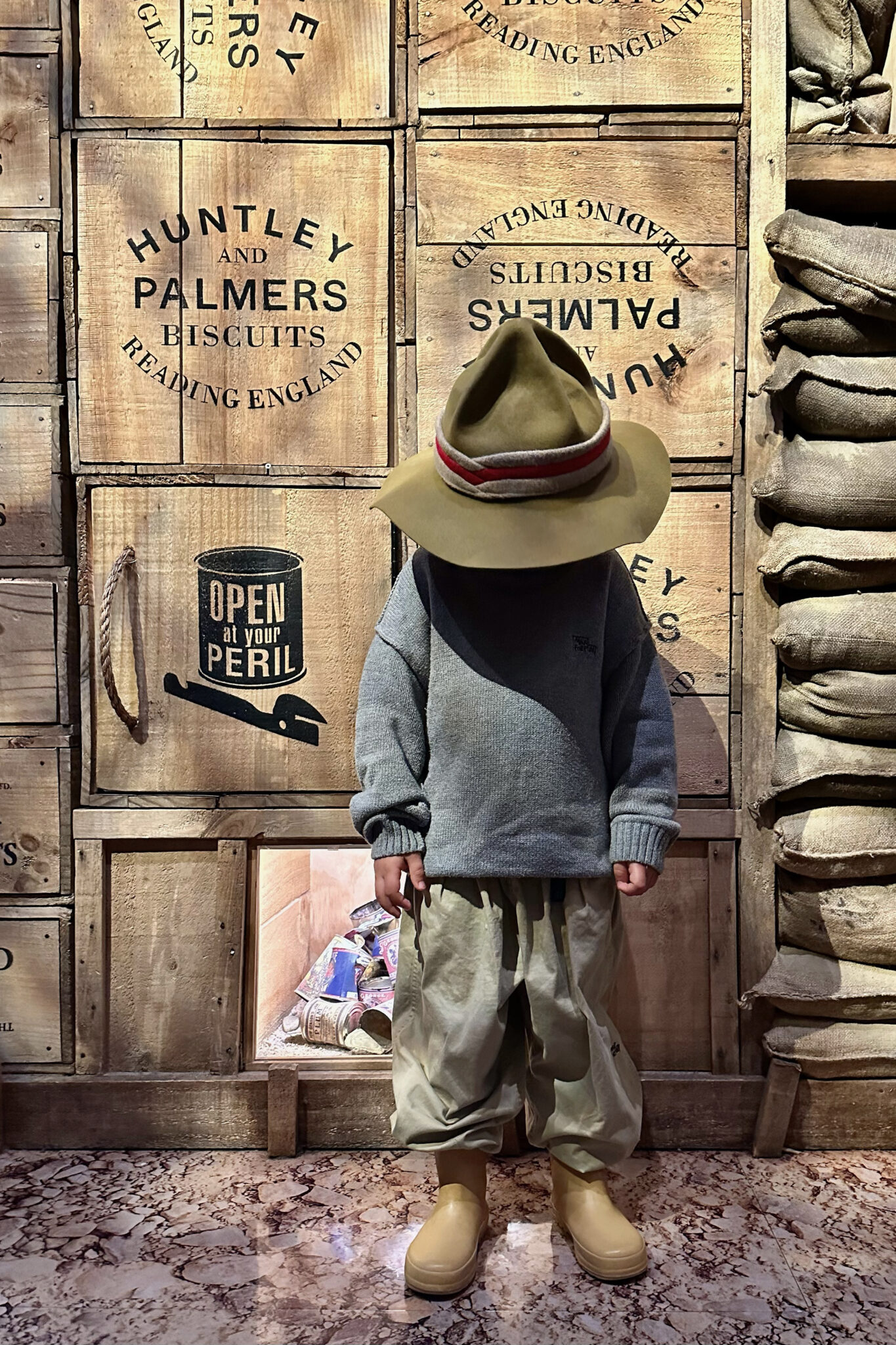 by SKY
In the coolest little capital in the world, Wellington, New Zealand, we recently embarked on a thrilling adventure to Te Papa Museum.
As soon as we stepped onto the first storey, we were transported back in time to the trenches of World War I in the captivating "Gallipoli: The Scale of Our War" display. Let us tell you something: "from that moment onwards, we no longer liked guns!"
Moving on, we became explorers in the "I am nature, nature is me" exhibition zone. We encountered dinosaur skeletons, fossils, New Zealand's unique and wonderful wildlife – ever heard of kiwis? Incredible creatures found only here! – its shaky land, and the innovative ways its natural treasures are being protected.
We felt the thrill of an earthquake rumbling beneath our feet, the rush of wind in a virtual hurricane, and witnessed the sheer force of volcanic eruptions in the "Awesome Forces". But the adventure didn't stop there! We immersed ourselves in the vibrant culture of the Māori, with their captivating legends, mesmerizing haka dance, and even its contemporary art. We let our imagination run wild in the Discovery Centres, where we played games, solved puzzles, and dove into the depths of the ocean through virtual reality.
Te Papa Museum is not just a place of exhibits; it's a place of magic, discovery, and fun. Every corner holds a surprise, every display invites kids like us to touch, listen, and learn. From ancient artefacts to interactive installations, there's something for everyone, young and not-so-young. And to wrap up the visit, we were even invited to create our own masterpieces!
If you are visit New Zealand, remember to pay Te Papa Museum a visit. Unleash your inner explorer and let your imagination soar!