Tia Cibani SS23
Kids at Play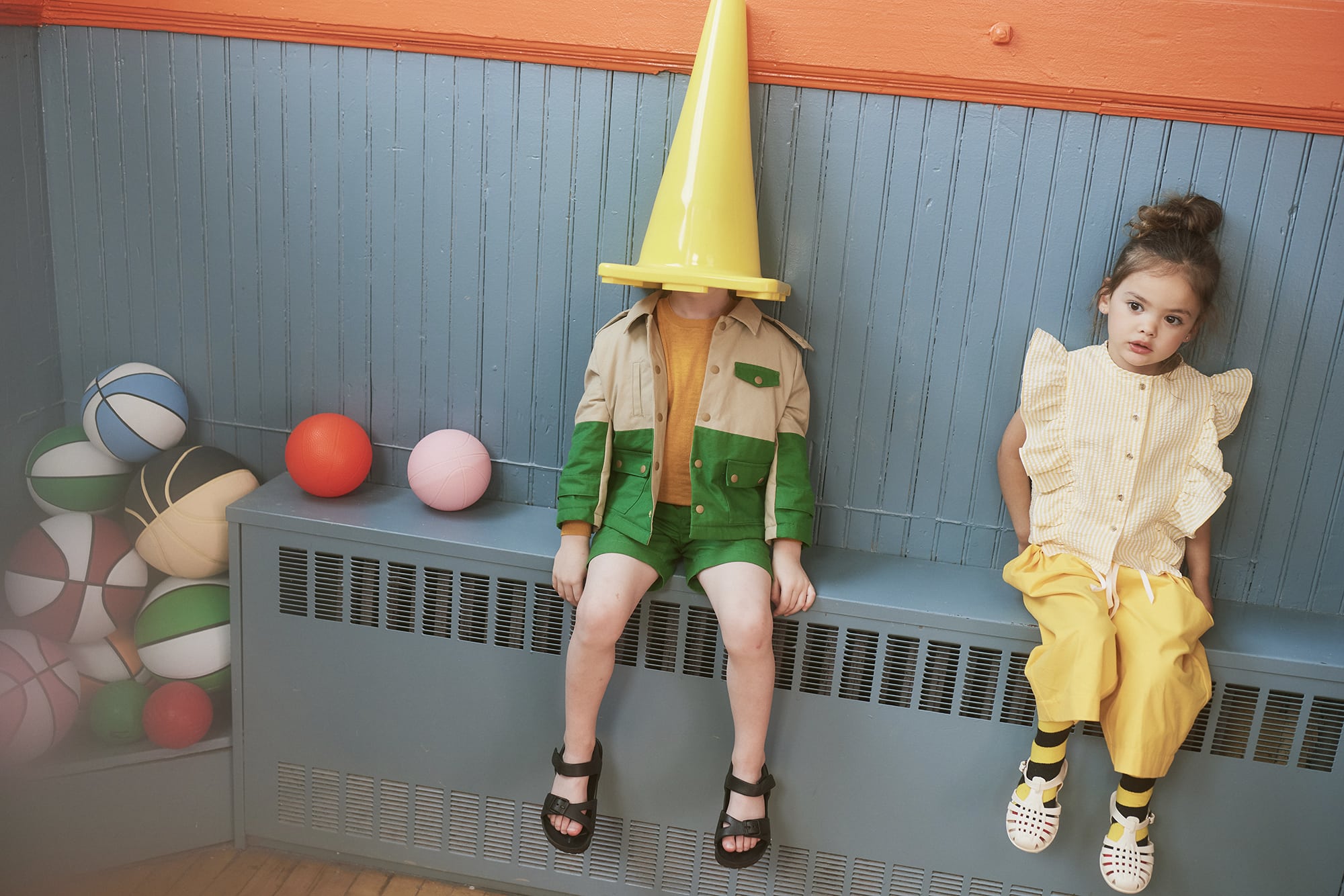 Inspired by captivating landscapes and urban elements, Tia Cibani unveils a playful new collection. The palette draws from bold road sign colors—Stop Red, Go Green, and Yield Yellow—harmonizing with softer tones evoking desert skies, while Vibrant Cone orange and Mojave neon pink provide energetic accents.
Caution stripes take on a fresh twist, draping, ruffling, and creating tiered designs that skillfully blend bold patterns with a touch of romance. Embroidered cotton voile showcases smart geometric patterns inspired by meandering highways. Vibrant hues finds harmony with earthy tones.
Technical waterproof fabric features a captivating ombre effect named Magic Mountain, while Malibu Summer Denim, treated with a special wash, offers a soft texture. Swimwear boasts graphic designs with miniature caution prints and bold color combinations, embodying the spirit of a soaring superhero.
Ready to join this adventure?