Trans-Siberian Railway
An amazing journey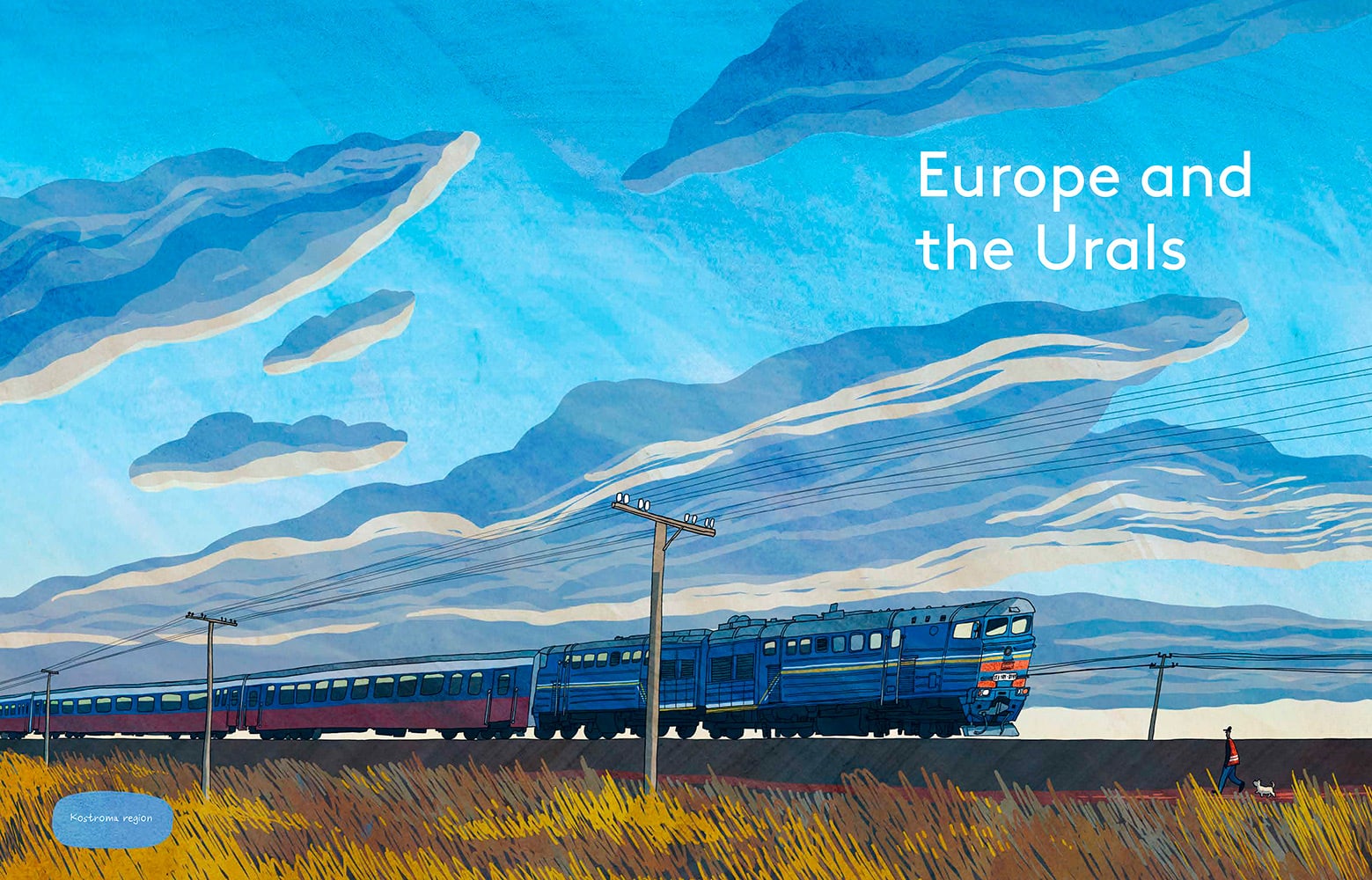 How many of you prefer train to plane? Our editor-in-chief Petra Barkhof is one of you. 🙂
The Trans-Siberian Railway – written by Alexandra Litvina and illustrated by Anna Desnitskaya – is a recommended reading for all railway's enthusiasts.
The Trans-Siberian was born in 1891 to connect the Russian capital Moscow with Vladivostok, in the far east of one of the largest countries in the world. Six days of traveling, crossing time zones, cities, different landscapes: a real adventure that the authors tell in words and drawings after having experienced it, stopping in 36 of the 146 stations of the route to meet the people who live close to this great work of engineering.
So this book becomes a guide: the reader, child or adult, is accompanied through the discovery of breathtaking views of the Urals and ancient Siberian villages, and thank to the stories of those who live there, undertakes a real journey made of meetings, culture and folklore.
Ready for this adventure?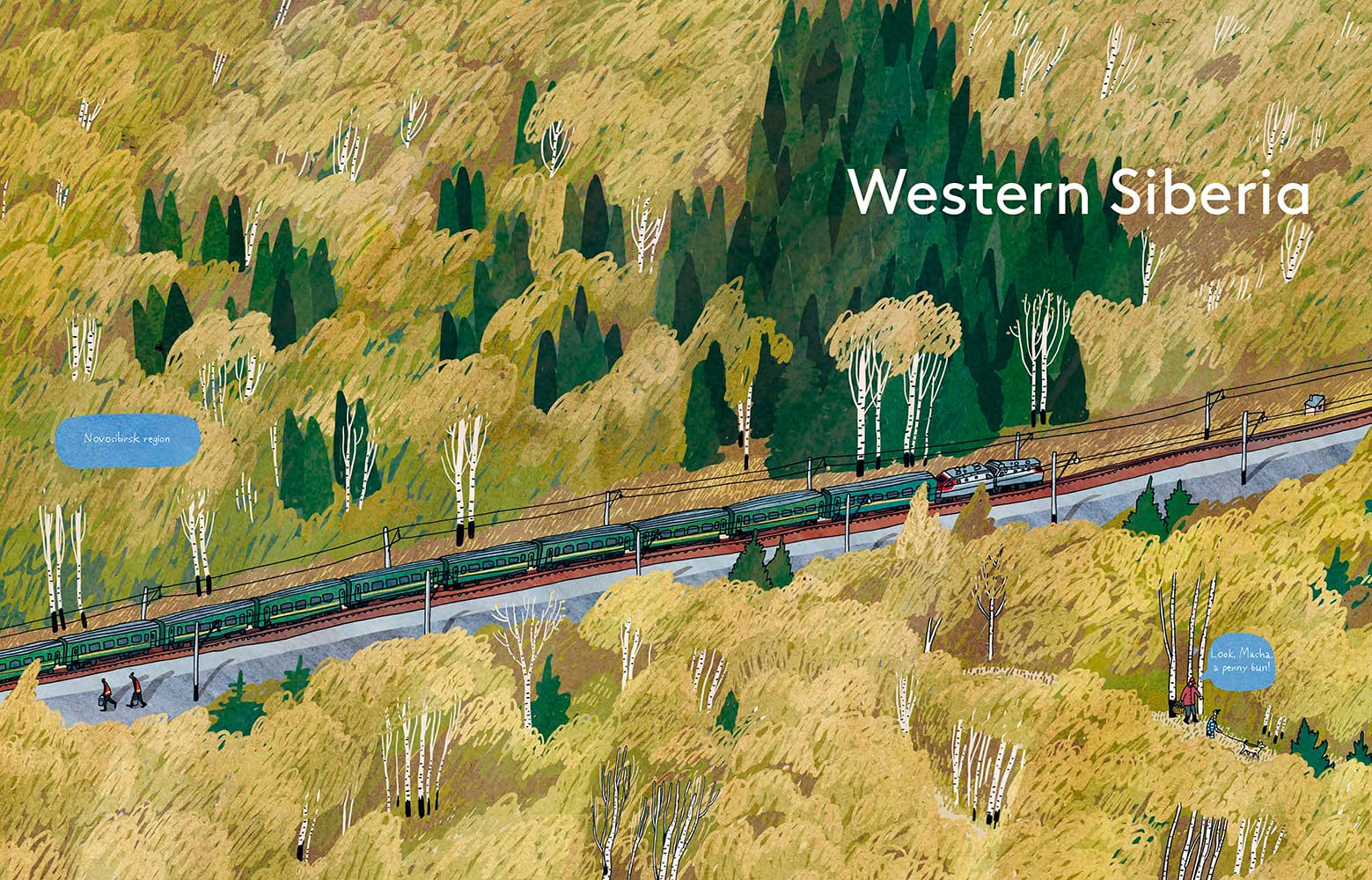 Alexandra Litvina & Anna Desnitskaya, The Trans-Siberian Railway, © Thames&Hudson, 2021
Buy the book here.