Vans x Sesame Street
Introducing the Vans x Sesame Street Collection!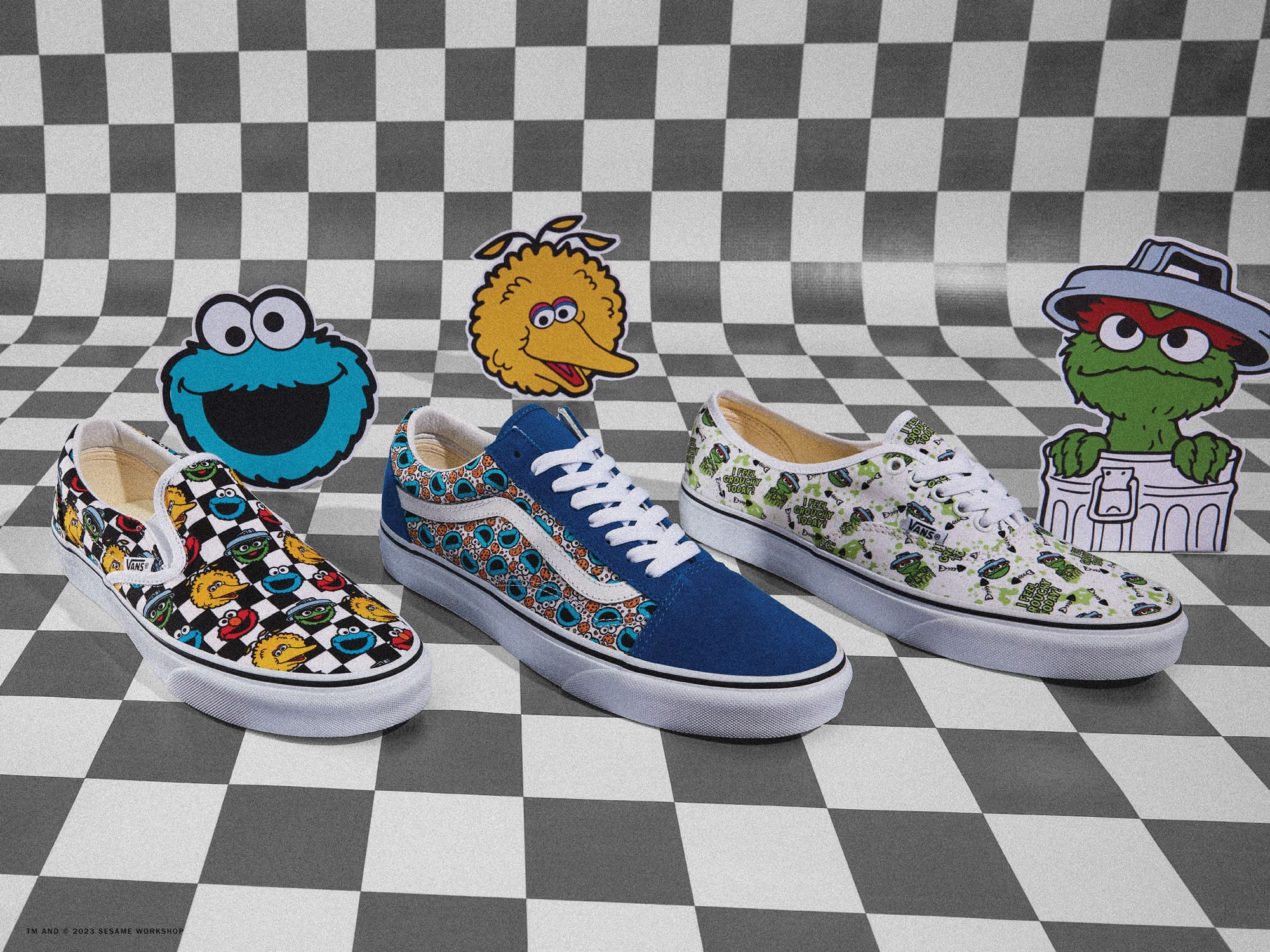 di Petra Barkhof
Get ready for a nostalgic collaboration! Vans has teamed up with Sesame Street to bring you a collection that celebrates the beloved characters and places from the iconic TV show. Launching on June 9th, 2023, this collection is all about creativity, inclusivity, and the message that "We All Belong."
The collection features Vans Classics for adults and kids, a skate line by Lizzie Armanto, and customizable Vans Customs. With Sesame Street characters given an Off The Wall twist, the collection brings joy and a sense of belonging to fans of all ages.
For adults, the standout styles include the Vans Authentic in Sesame Street Yellow, featuring your favorite neighborhood characters like Big Bird, Ernie, Bert, Cookie Monster, Elmo, and Oscar the Grouch. The Old Skool Sesame Street Multi represents inclusivity with a rainbow-striped design.
Kids will love the fun designs, including the Sk8-Hi Zip in Sesame Street Multi and the Sesame Street Tee in True Blue. The collection is a perfect blend of nostalgia and contemporary style.
Mark your calendars for June 9th and join us as we celebrate the timeless magic of Sesame Street with Vans. Let's spread joy and creativity with each step we take!
"We All Belong" on Sesame Street, no matter how old we are.
La collezione Vans x Sesame Street e la possibilità di personalizzare le Vans saranno disponibili a livello globale a partire dal 9 giugno 2023, presso i negozi Vans e online su Vans.eu e Vans.eu/customs.