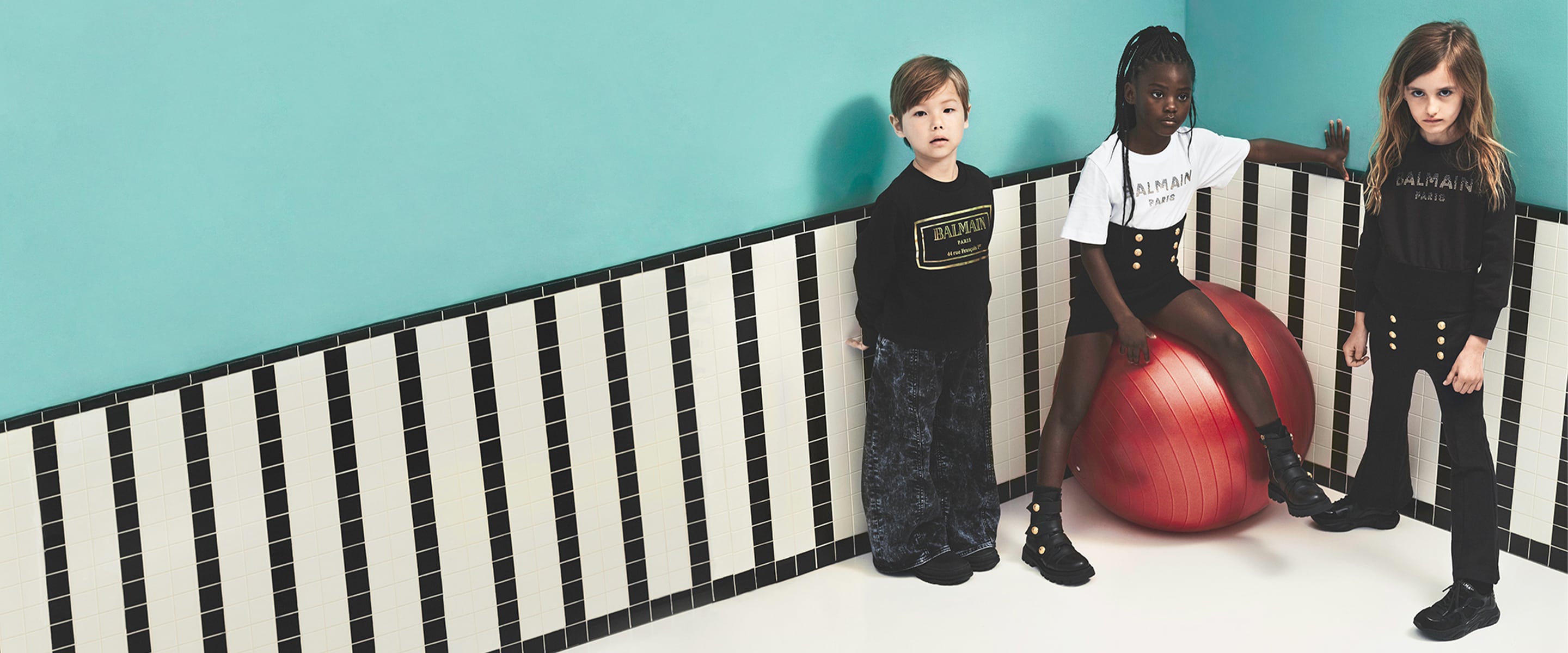 Balmain Kids
ref
FW23
For Balmain's most recent men's and women's collections, Olivier Rousteing returned to Egypt. Although he's never actually visited that far-away land, Balmain's creative director explained to the press that ever since his youth, he has spent a great deal of time in that part of the world. As someone who was born né sous X—an adopted child with no knowledge of his birth parents—Olivier Rousteing often fantasized that perhaps his origins could somehow be traced back to the pharaohs' glorious universe. Those dreams afforded him some needed support during his most difficult childhood moments, when he felt most set apart from his classmates, due to his skin color. To construct his imaginary regal lineage, Rousteing constantly sought out every piece of information available about that fascinating ancient civilization. And today, after recently discovering that both of his birth parents were originally from the Horn of Africa, the designer finds himself once again filled with a strong yearning to learn more about the art, history and beauty of Africa, reigniting his past passions for Egypt. Unique Egyptian signatures were reinterpreted by Rousteing for the house's latest Paris presentation, with rich pharaonic silhouettes, colors and embellishments blending perfectly with Balmain's distinctive codes and Parisian savoir-faire. The designer and his team were determined to have their Balmain Kids designs build upon that distinctive inspiration.
About the Brand
A contemporary and inclusive image, a young, modern lifestyle with a strong identity.
The Balmain universe is made up of influential men, women and children who recognise themselves in the same way of thinking and behaving towards the world.
More from Balmain Kids