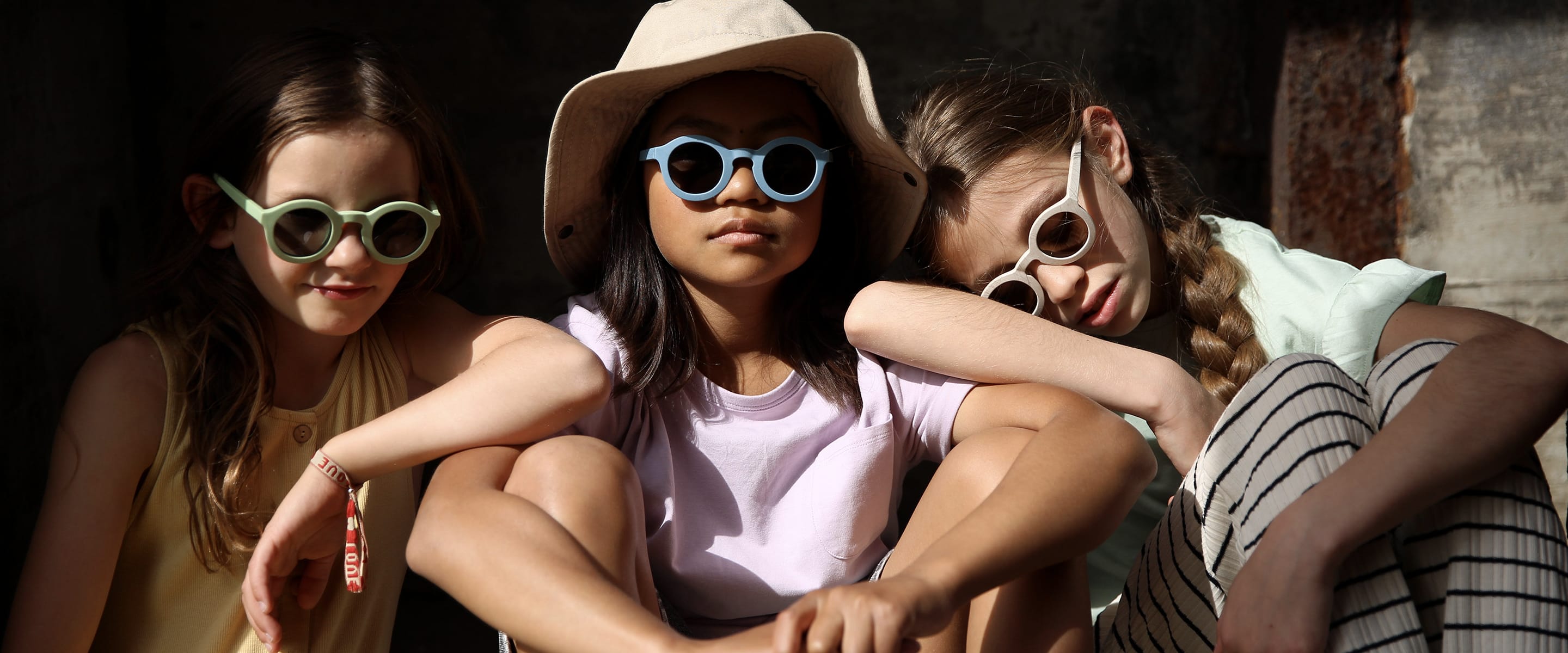 Cream
ref
Finger Licking Sunglasses for the Eyes of the Future
We are Cream, a children's eyewear brand. Making finger licking sunglasses for the eyes of the future.
The forever loved dairy product that fills pastries and finishes off hot chocolate.
Now also comes in sunglasses in various flavors.
We strive to protect the eyes of the future; the most magical body parts to explore the world.
Our goal is to create high quality products and continuously improve on production processes.
After launching One, our perfectly round and classic kids frame, we created a cheeky and angular fella:
Two.
This hooky character is made to balance out the round faces, and will surely be as famous as our first bold monkey.
In addition, we are introducing five new flavours: Mint, Navy, Orange, Banana and Olive.
The last 3 flavours have been designed in collaboration with our flavour maker of Spring Summer 2023:
The New Society.
About the Brand
Cream is an Amsterdam-based children's eyewear brand that combines flavor, creativity, and sustainability. Our handcrafted designs and commitment to eco-friendly practices make us the go-to brand for captivating sunglasses loved by both parents and kids.
We start from scratch, ensuring each frame is a unique work of art. Truegrass, our sustainable material made from grass fibers and recycled plastic bottles, allows us to create frames that are both stylish and environmentally conscious.
With comfort and durability in mind, our frames feature stainless steel components and flex hinges, ensuring a perfect fit and long-lasting wear. Our high-quality lenses provide 100% UV protection and eliminate glare, keeping kids' eyes safe and their vision clear.
We prioritize sustainability in our packaging as well, using minimal materials and encouraging reuse. At Cream, we continuously strive to improve our processes and reduce our environmental impact.
Experience the flavorful world of Cream, where creativity and sustainability converge to redefine children's eyewear, all inspired by the vibrant city of Amsterdam.