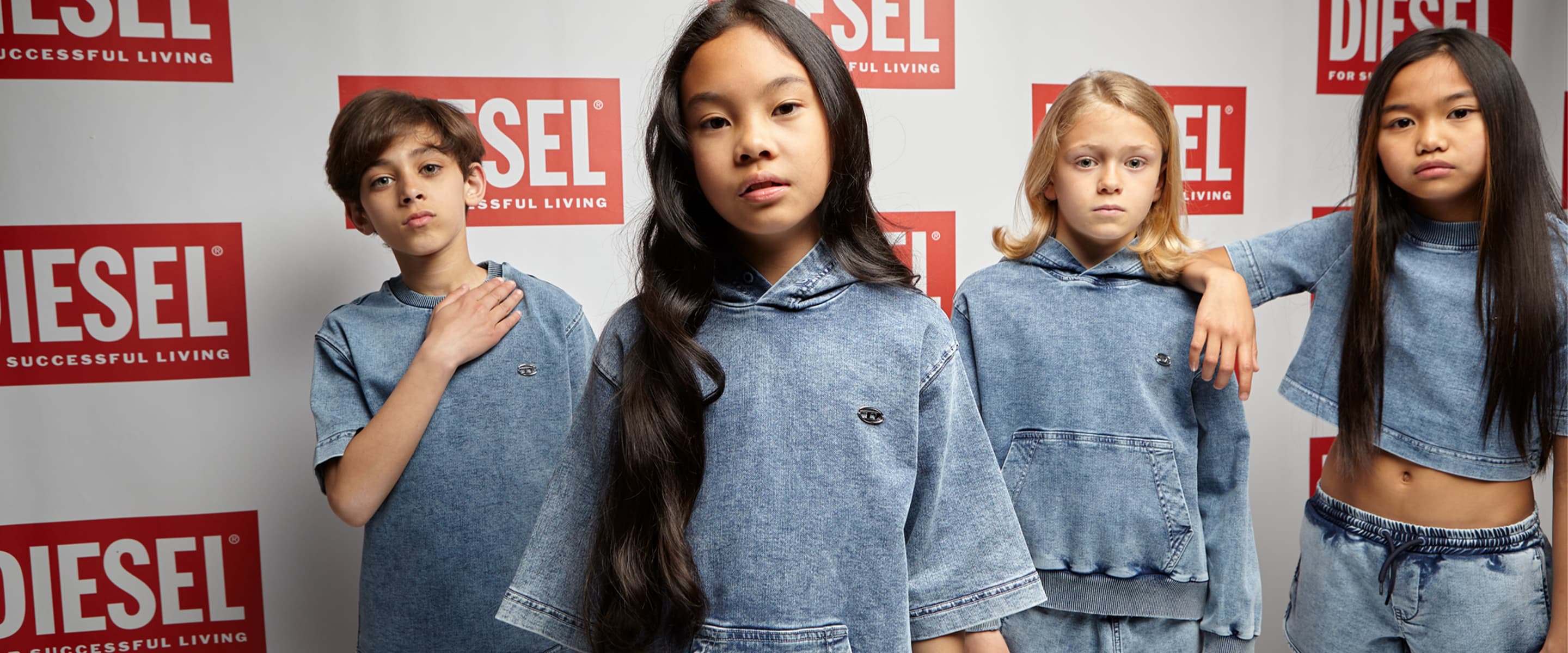 Diesel
ref
The Spring/Summer 2023 collection is a journey through different stories, where the cornerstones and DNA of Diesel find their highest expression. Denim remains one of the brand's fundamental pillars. It is flanked by a wide offering of garments inspired by different styles ranging from street chic, camu workwear, to typically summery floral and gritty nuances and the glamorous fashion show. The collection also includes a capsule dedicated to basketball. For a more relaxed style, Diesel proposes the loungewear&underwear collections and completes the offer with a fun baby proposal created specifically for the little ones.
About the Brand
Diesel completely understands today's kids. They don't want to be as cool as grownups; they want to be cooler than them in their own playful, strong-willed, and carefree way, transforming it into a beloved brand for kids.
By combining premium fabrics and an innovative approach, each piece delivers comfort and durability that holds up to kids' active lifestyles.
Designed under three main themes (rock, military, and denim), Diesel Kid views the world through children's eyes, sparking imagination and becoming the representative of a happy childhood.
More from Diesel