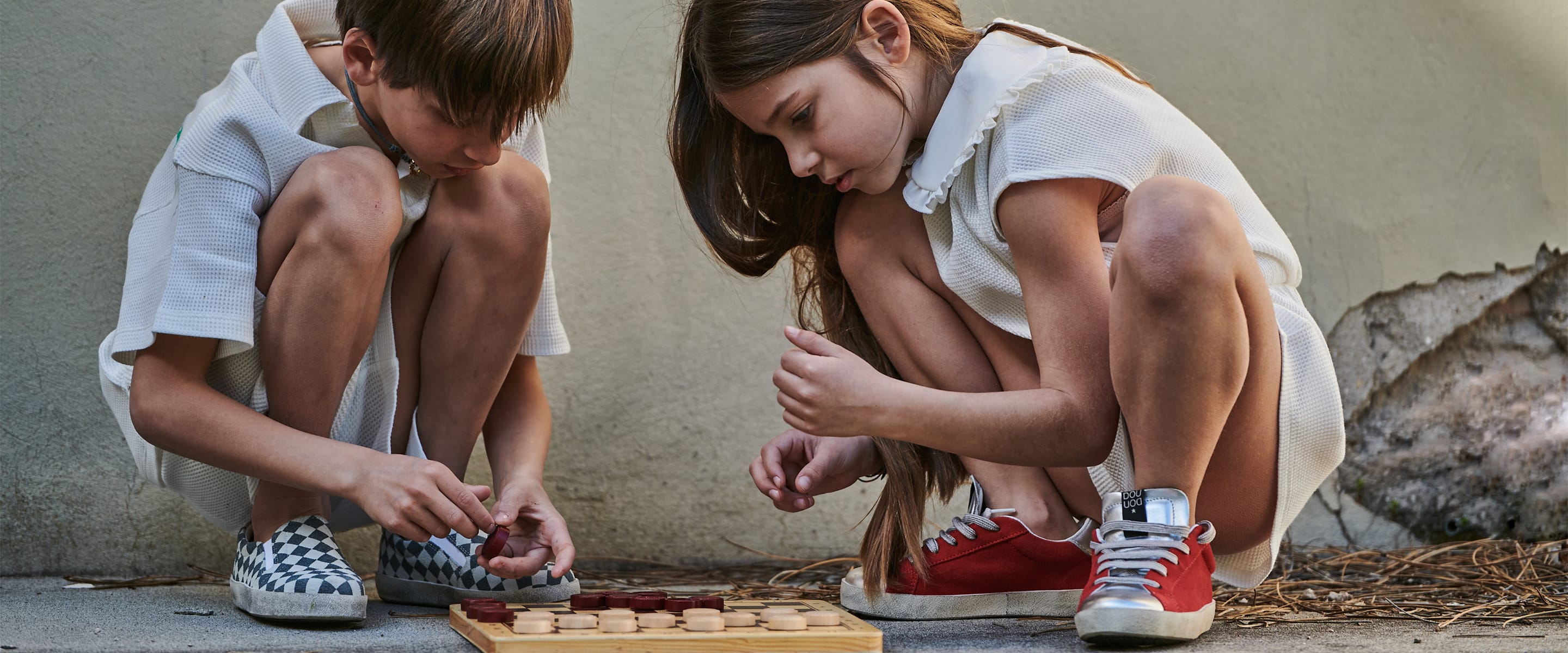 Douuod Kids
ref
SS23
Douuod Kids celebrates summer with its glamorous style, dresses children for holidays with embroidered caftans, with the pure white color embellished with gold and silver threads. Macro bows and oversized volumes on blazers and bomber jackets match with striped culottes for the most romantic girls, or micro tops and colorful leggings for a trendiest outfit.
Focus on children who are the real heroes becoming the authentic authors of colorful murals, built on soft sweatshirt in order to create easy-going looks.
Seawater-colored sequins, cotton houndstooth and gray mélange sweatshirt come together in comfortable and precious combinations.
The macro print overlayed on the cotton popeline announces the freedom of the weekend.
About the Brand
The Douuod Kids world is represented by a practical and spontaneous lifestyle in constant evolution, which seeks, discovers and reinvents the charm of simple things. Garments with an unmistakable design and a strong identity, an original look at the world and new trends.