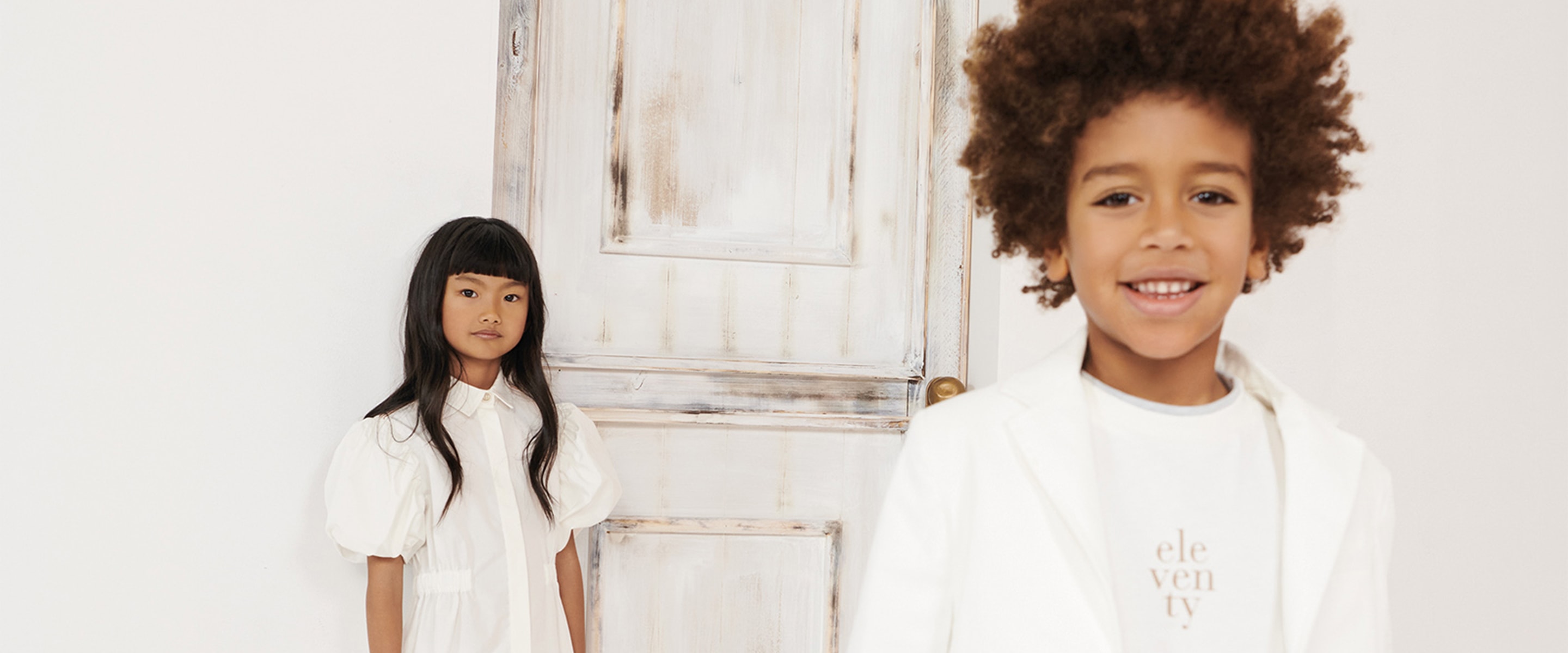 Eleventy
ref
SS23
Eleventy Kids presents the new Spring Summer 2023 collection amidst a magical atmosphere between sea and city: the line, which boasts a strong connection with the adult collection, is wholly inspired by colours consumed by the sun and sea on the island of Procida, in a fantastical journey narrated through the eyes of children.
The Smart Luxury wardrobe by Eleventy Junior features linear garments for both boys and girls, interpreted with lightweight fabrics, which are simultaneously sophisticated, such as linens, muslins and linen-blend cottons, for unique and elegant pieces, perfect for balmy summer days.
The colour palette draws an abundance of inspiration from typical elements of marine imagery. The prevailing hues are soft and natural, and combine harmoniously with the more faded and lived-in shades of dusty blue, sage green, stone grey, earthy pink, and different tones of beige.
About the Brand
Eleventy promotes a new concept of Smart-Luxury.
Smart-luxury is a modern interpretation of the human being's path in the world with a versatile and casual style.
Not just a style but a real philosophy of life, which is embodied in the children's line, with a versatile collection made of fine fabrics