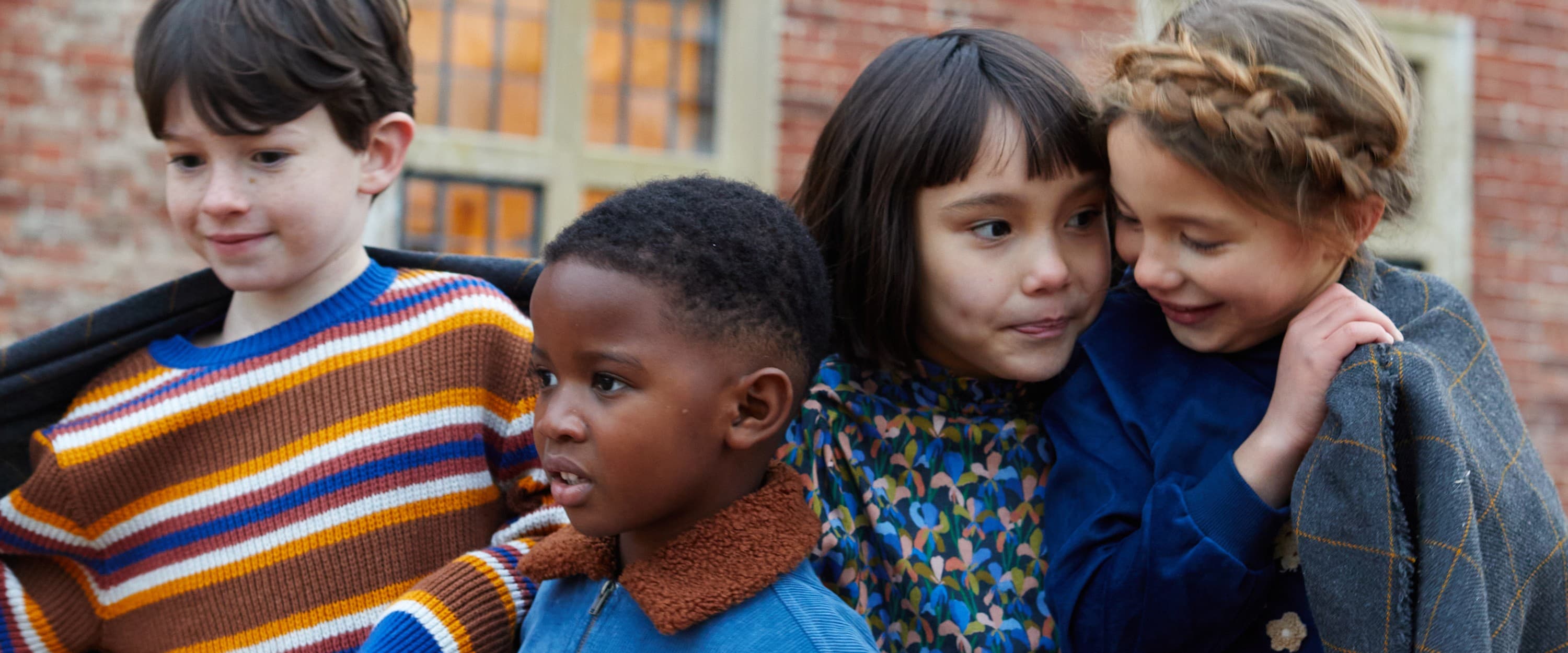 Gingersnaps
ref
Winter Folklore
Gingersnaps blends contemporary and vintage elements inspired by nature's deep hues and jewel tones to brighten your children's wardrobe. You're invited on a journey to experience the plushness of velvet, the coziness of wool, and the charm of patchwork in a captivating mix of coats, tops, trousers, skirts, and dresses. This collection showcases a wealth of elegant details, bold varsity icons and equestrian accents. Each piece is perfect for parties or playtime and holds its own unique charm.
About the Brand
For over 25 years, we've brought delight in everyday dress up to both parents and children. Using premium fabrics and fashion-forward designs made by our brilliant team, we give you that extra care in every stitch and utmost comfort in every style.
Gingersnaps was born out of a deep passion for fashionable children's wear. We bring delight by offering unique styles for kids at an affordable price. We believe that dressing up can inspire parents and children to enjoy their childhood.
The Gingersnaps look is unique as everything is designed in-house from the fabrics to the garment styles. Our collections are updated monthly with about 15 new styles for every category. Style, quality and comfort are the main considerations in every collection.