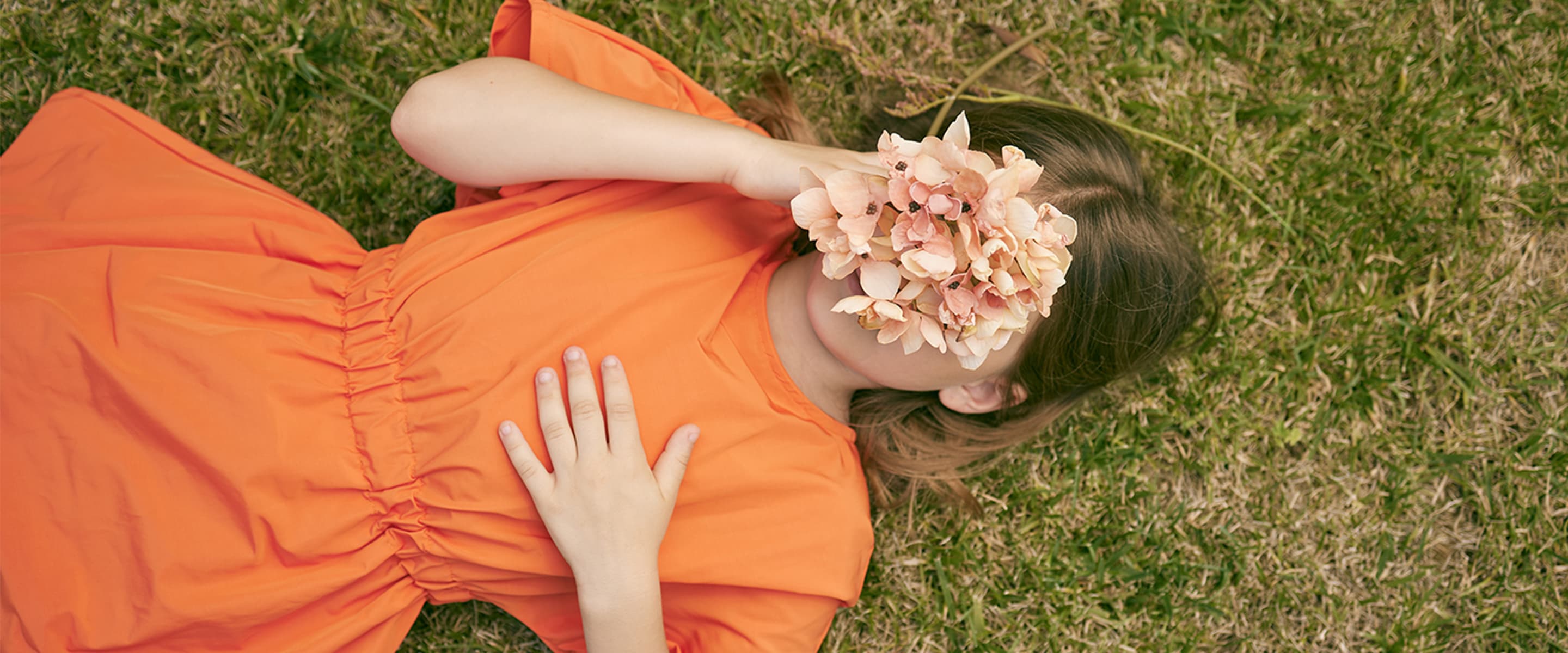 Giro Quadro
ref
Romantic Pop
Giro Quadro's SS23 collection captures the essence of 'romantic pop', combining in perfect harmony the classicity of neutral colours and the vibrancy of bright colours. This season is characterised by floral prints, checks and strong contrasts created by the combinations of fluorescent colours such as orange, acid green and purple. Despite this vitality, the brand's style remains unchanged: classically cut garments with ruffles, tulle and flounces create soft and elegant yet
gritty.
The brand therefore does not abandon its own nature, but rather enhances it through the search for new combinations of fabrics and colours. Giro Quadro introduces a technical cotton for the creation of a total look, thus creating a mini capsule within the collection itself but versatile to be mixed with the rest of the collection.
Spring Summer 2023 is for Giro Quadro children an explosion of colour and energy, for happy and exciting moments to remember.
About the Brand
With its refined and essential style, Giro Quadro is a made in Italy brand which, through 'a game of constructions' of garments and accessories studied in detail makes it possible to move from a minimalist style to a more refined style, giving expression
from time to time, to the personality of the little ones. The brand is the result of the sensitivity and experience of its designers, always ready to give voice to new intuitions.
Giro Quadro was born from the dream of Dina Spagnuolo and Serena Pagano, two young lawyers, who in 2016 decided to realise their entrepreneurial dream. The skills they acquired first during their studies, and then in the working world, have
made it possible to give substance to their dream, ensuring that this was a project supported not only by creativity and passion but also by the concreteness of all the skills they acquired.
The project was born like in a movie: on a Sunday in early summer, by the poolside of a beautiful Apulian masseria. From that day on, Dina and Serena carve out an almost daily meeting space: initially the time for a fleeting coffee and a ride downtown, then entire mornings dedicated to comparing notes in order to put the various pieces together and get their project off the ground. They drew their first 20 sketches, inspired by simplicity and refinement, with large volumes and a comfortable fit, but without neglecting attention to detail, such as removable collars, made in different shapes and fabrics, in order to
to make the garment itself more personal and versatile.