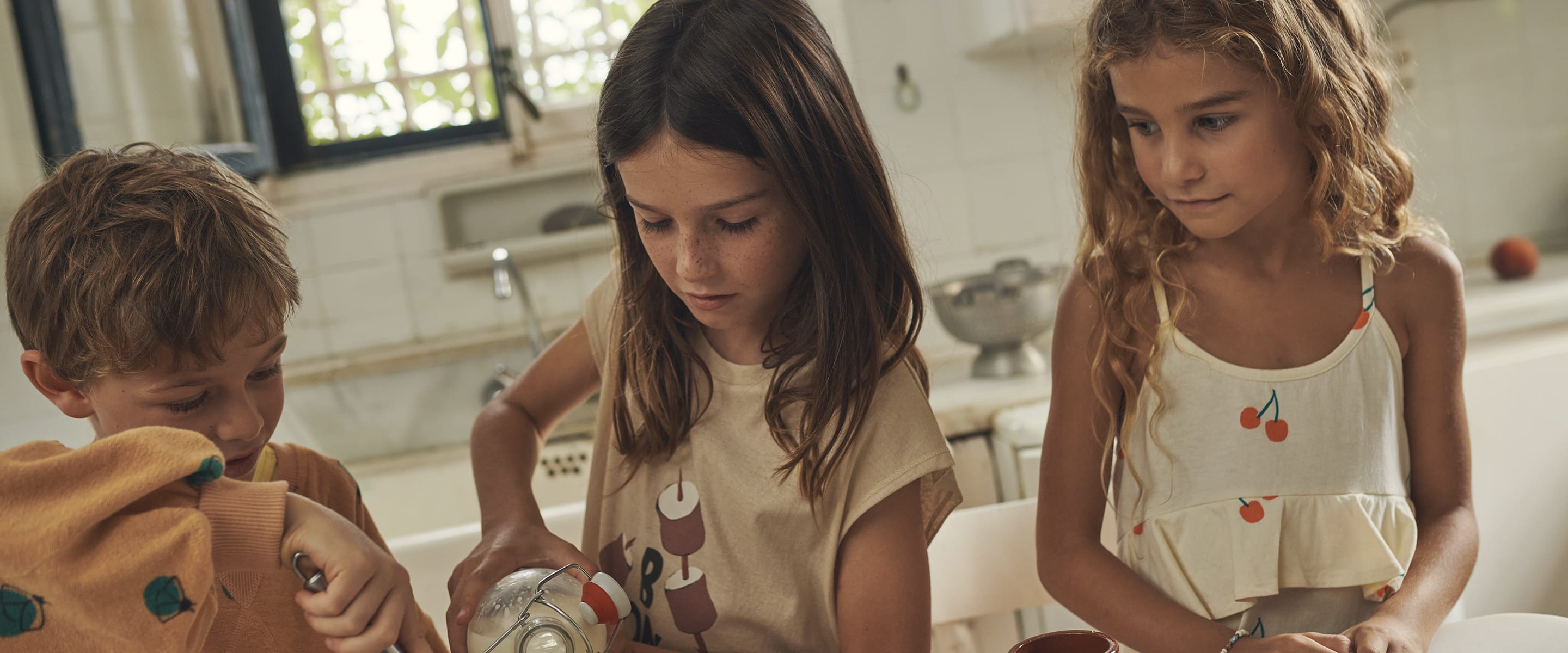 Letter to the world
ref
Summer Solstice
We love to celebrate, and this is what "SUMMER SOLSTICE" is all about.
A collection dedicated to the shortest night of the year and the different ways of celebrating nature with the ones we love.
Bonfires, flowers, outdoor dinners, music, dancing and lots of fun.
Let's welcome summer in the most magical night by looking at the stars, wishing for beautiful things and going to sleep late.
This is our letter number 2, enjoy it and remember to celebrate the little things
every-single-day (:
About the Brand
This is the story of two fashion lovers that have been designing and producing kids' clothing for years. Although this relationship begins long-distance between Istanbul and Barcelona, the common dream of creating unique and sustainable garments that can be passed on and that serve all types of children, made Letter to the World come to life in 2021.
We truly believe that children have to live crazy adventures, enjoy childhood, play like there is no tomorrow and have fun as children do. Without worries, freely and passionately. This is why our main goal is to design and produce kids' clothes that are fun and comfy, allowing them to feel free and enjoy every single moment of their lives.
Producing comfortable and easy-to-wear clothes yet highlighting cool & fun designs is not an easy task. Nevertheless, thanks to our experience as producers since 1979, we are able to create kids' clothing collections that can narrate unique stories. Although each has its own storyline, all share important messages about having a happy childhood, able to contribute to a better world.