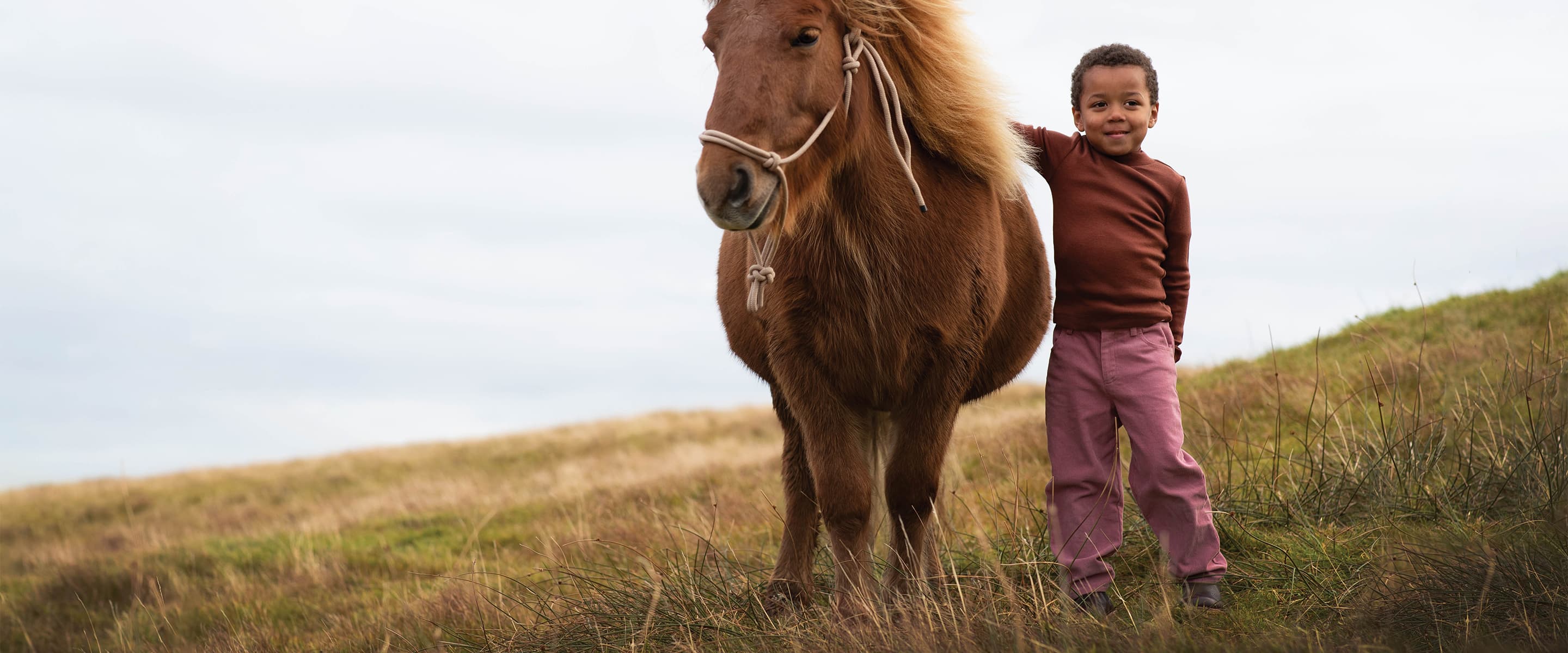 Minimalisma
ref
The Harmony Collection
FW23 Harmony Collection draws its inspiration from a faraway archipelago in the middle of the Atlantic Ocean. It's Maja's sanctuary; her childhood home away from home. A poetic spot where time stands still long enough for everyone to take in the present and to enjoy it in rhythm with nature.
With a nod to time as a gift and life as interdependent with nature, the collection reveals Earth-inspired fashion in its purest form. Superior natural qualities define the essence of the collection, with such materials as delicate silk, seamless merino wool, and exclusive undyed Suri and baby alpaca wool.
Unique hand-knitted alpaca wool blends refine the collection along with super-soft cashmere, Mulberry silk satin and new to the line, an exclusive wool coat. Minimalisma's organic cotton range has been further enhanced with stylish corduroy pieces and new GOTS-certified Italian cotton jersey styles.
The basalt tint inspires the colours in this collection. Semi-melancholic shades of green, red and blue echo the scenic autumn landscape mixed with unfiltered natural colours. The crisp blue sky and sunset rose add a spark of colour. Honest and complete, simple and poetic.
Timeless essentials made with love, in kindness to the Earth and in symbiosis with nature.
About the Brand
minimalisma is a timeless, high-quality kids- and women's wear brand with a strong Nordic heritage. Founded and designed by Maja Akraberg, the mission is simply to create beautiful products in premium qualities with a timeless feel that makes each piece suitable for passing on to the younger sibling or to save for the generation to come. The philosophy pivots around superior quality, simplicity and sustainability.
What started in 2011 with a small unisex collection for babies up to two years and a local webshop quickly grew into an international brand. Today, we offer luxury basics for babies and children up to 14 years as well as selected styles for women. Our retailer network counts more than 150 shops in 40 countries worldwide, as well as on our webshop.
BEHIND THE BRAND
We are a family-run company working with a small group of people passionate about quality, design and family. We are committed to building a sustainable brand with high ethical standards that not only benefits our consumers, the children, but also the environment in general. GOTS certified since 2021.
More from Minimalisma