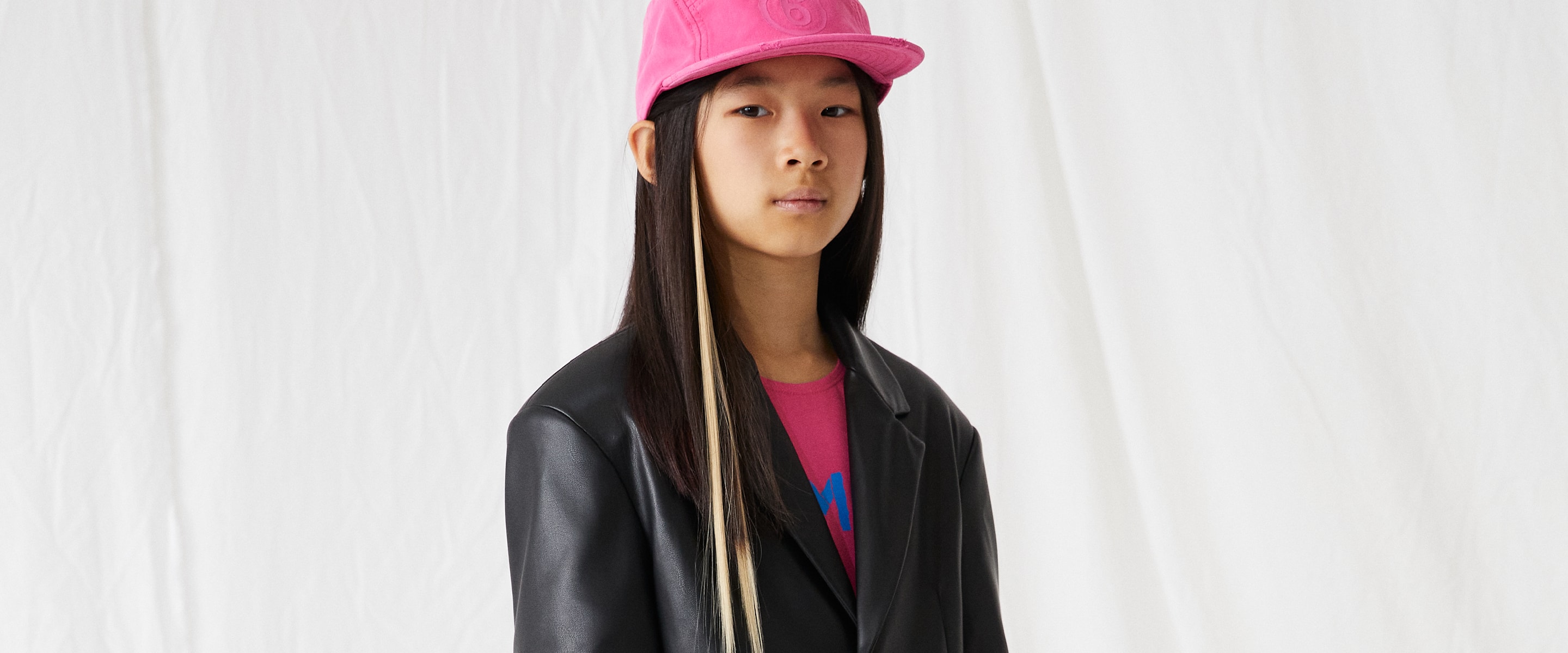 MM6 Maison Margiela
ref
FW23
The MM6 Maison Margiela crew is getting ready for the autumn/winter 2023 season with nylon jackets and puffers for simple looks and comfortable everyday wear.
Indeed, the range of jackets and puffers is quite extensive, developed in different models and fabrics and in shiny, bright colors that not only give to the collection a new touch of modernity, but also give clothes a trendier and more elegant feel.
A selection of different fabrics such as faux fur, cool wool, faux leather and wool blends make the looks more formal. Overall, the outfit is clean, but thanks to the fabrics and shapes, the brand's DNA is easily recognizable.
A large part of the collection presents a selection of garments treated with rips and cuts that create a vintage and faded effect. For this collection group, were used the '6' and 'MM6' logos and the iconic shapes such as the inverted dress in a relaxed and comfortable version.
A theme we find in several categories and dresses is the 'point of light' that has been developed and enriched with rhinestones, studs and colored stones.
The collection cannot miss the denim part of the collection, whit a medium wash that gives the garments a vintage effect.
Two new 5-pocket shapes are also presented for this season: the first with a wide leg for a more formal final look, the second enriched with the iconic slits. In addition, colored denim is offered in a vintage treatment with a faded effect.
The knitwear offer is being expanded with new styles and concepts: dresses enriched with asymmetrical silhouettes, knitwear enriched with lurex yarn to give looks a shimmer effect, and light yarns to give outfits boldness.
About the Brand
Launched in 1997, MM6 continuously reimagines today's wardrobe with an irreverent approach and offers collections that bear a subtle nod to the French Maison's archive yet stand on their own. MM6's distinctive approach is translated into childrenswear maintaining the brand's identity: warped sartorial rules, unexpected fabric combinations, and silhouettes infused with a sense of irony are present in the insouciant collection, while still staying committed to the comfort and adaptability essential to childrenswear. Beginning with the FW21 season, MM6's children collection includes ready-to-wear and accessories for girls between 4 and 16 years old.