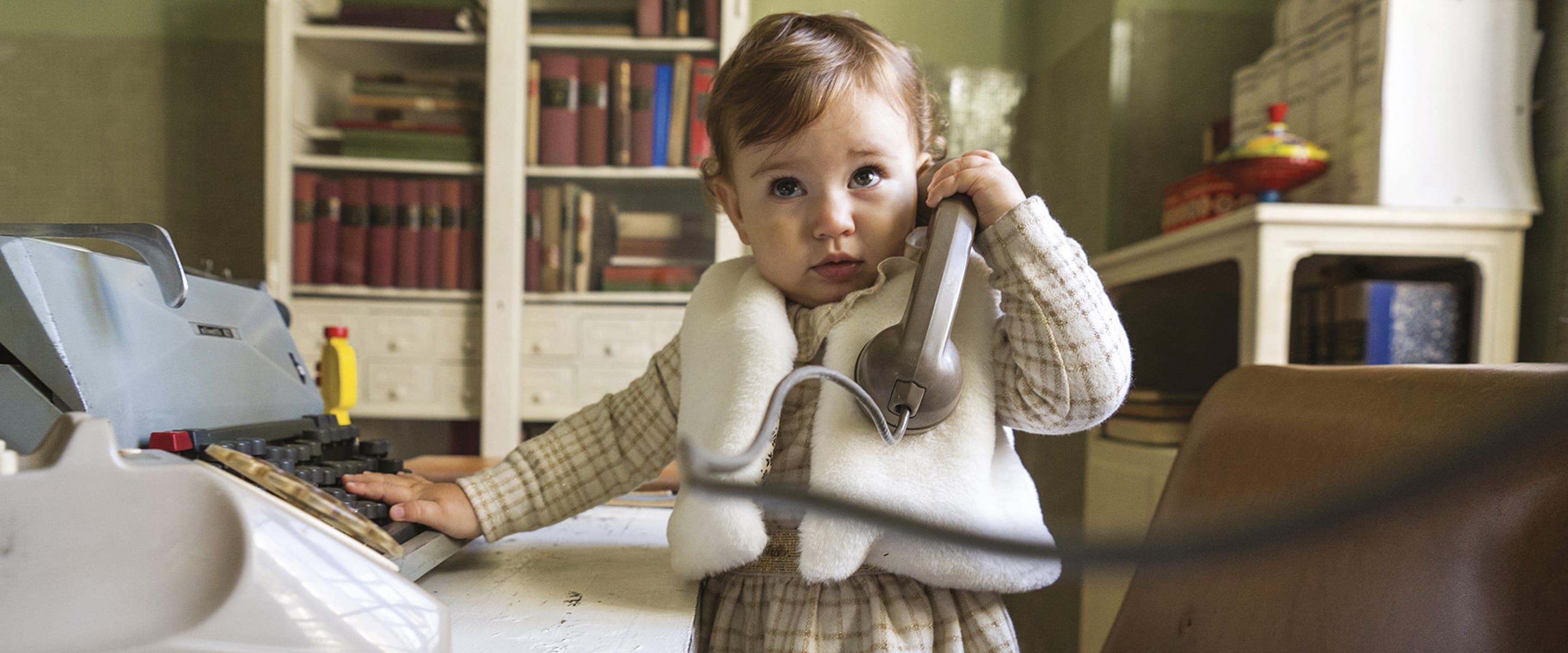 Nanàn
ref
The FW 23/24 Collection is a riot of sweetness and naturalness that confirms Nanan as one of the most iconic and exclusive brands in the world of childhood.
Each component of the collection is a unique piece: the strong point is sustainability, thanks to the use of materials intended to be given a second life, in order to celebrate their timeless value.
Hence the inspirational mood "Seasonless": a new concept of overcoming traditional seasonality, which stems from the analysis of the global context on markets and the demands of buyers from every corner of the world.
In the first part of the collection, designed for toddlers, basic garments take center stage, where chenille, organic cotton jersey and yarn are colored in pastel shades such as pink, light blue, beige and white.
For a more glamorous look, it is possible to range in the palette of natural palettes, from "Natural Green" to "Classic Blue."
The second part of the collection, dedicated to the Baby line, is always dominated by the Seasonless Nature mood, aimed at celebrating the resilient potential of Nature, which, with its spontaneous metamorphoses, triumphs over every seasonal sequence; this principle allows each garment of the label a versatile and sustainable use, aimed at a deep reconnection with the cycle of Nature. Behind every fabric and detail is a careful selection in order to minimize environmental impact, yet without sacrificing modern and carefully crafted finishes.
In the first Baby collection theme "Biscoff Bear," cuddles and sweetness take center stage thanks to soft "hand-wool" fabrics, while the palette is tinged with Soft Colours: a delicate alternation of grey melange, natural white and caramel is juxtaposed with tender checks and soft corduroys.
The second Baby "Over Blue" theme is a Classic Modern, whose "color world" is enlivened by micro-patterns and flanneled checks. It cannot miss the glamorous touch of the jacket and pants suit in "wool hand" knit fabric in a shade of ultramarine blue: a classic look even more tender when completed with a cream-colored teddy fur.
The third theme is dominated by a color world called "Mix of Nature": the color palette is a delicate alternation of soft and bright shades, such as sugar paper, cream beige, milk white, and vintage blue.
Retro patterns such as knitted herringbone, check and microcheck increasingly mark the mood of the collection while also adding a hint of "Timeless concept."
Protagonists are jersey and exclusive "Velvet soft fleece" sweatshirts.
About the Brand
Nanàn is one of the leading brands in the world of childhood. It's where parents' needs meet children's dreams. Nanán is renowned for its furniture, fabrics, clothing lines, cosmetic products, and much more; all developed with consideration for the needs of children and their mothers.
The company was founded in 1992 under the name Creazioni Franca srl, stemming from the hopes and dreams of entrepreneur Franca Mentana. Since 2006, the company has experienced exponential growth, leading to the opening of its first flagship store in Milan in 2008, followed by openings in Rome, Ravenna, Tirana, Vienna, Tokyo, and Kuwait. In June 2020, FL fashion sold the majority stake to Annabelle Holding, owned by Nicola Bulgari. The company is now led by Luca Benigni as CEO, Claudio Pizzolato as Attorney, and Catrinel Marlon as Artistic Director.
More from Nanàn