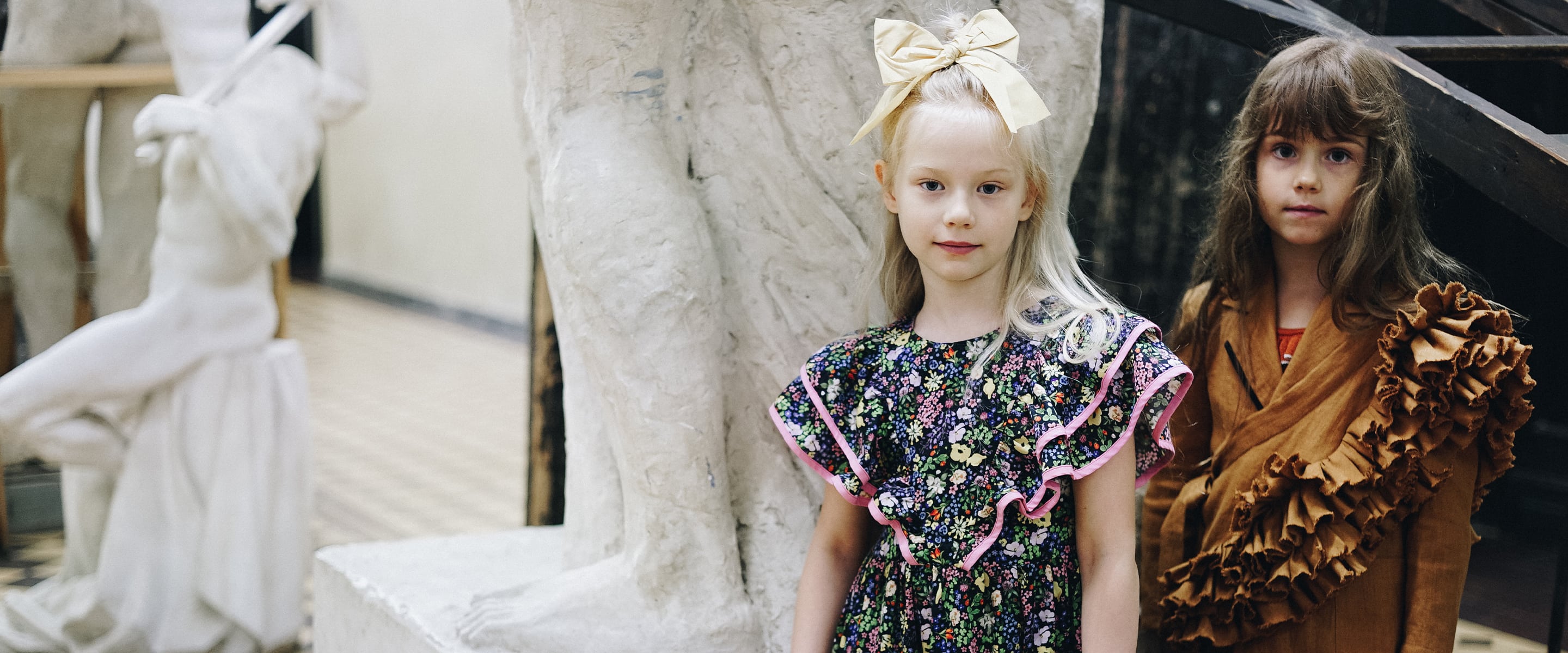 Paade Mode
ref
Romantic Monsters
The Spring/Summer 2023 collection wonders of how a classical masterpiece would look in the "now". Amazed by the timeless beauty of Botticelli's "Primavera", the new collection inspires with original prints, a conglomeration of carefully selected, contrasting fabrics, mixing delicate fabrics with resilient knits and elegant cuts.
With care and love created at Paade Studio, attention was paid to every aspect and detail from the first drawings and patterns to sustainable and ethical production cycle. Paade Mode offers unique, high-quality and personality-enhancing clothing, but at the same time – a united and easy-to-combine wardrobe. This season, the brand infuses primavera patterns and palettes with urban feel for the ultimate cool kids.
The collection includes softest knitwear, fabulous trench coats and summer accessories. Fulfilled with a mix between romantic prints, original embroideries, eye-catching colors and sophisticated ease, it offers the magic of layering and is the ultimate mix and matcher. As a result, kids wear the reimagined masterpiece out on the streets – the timeless and the modern in the "now".
About the Brand
Established in 2011 as a family run kidswear brand, today Paade Mode has become one of the leading brands in slow – fashion across Northern Europe selling in more than 20 countries. A conceptual and trendy brand that promises an edgy, tailored high street look, where casual is mixed with contemporary luxury and elegance.
Paade Mode is an internationally well recognized and award-winning children's fashion brand, lead by a small, creative team. Founded by Linda Raituma, its first whimsically represented collection gained a wide success among fashion blogs and editors, and it promised a bold start for the newly established brand.
Paade Mode is the mirror of kids imagination and dreams where everything is possible.
The brand offers various styles of dresses from tailored party wear to loose everyday wear, while maintaining attention to detail and a modern lifestyle; statement coats and bombers, chunky, handmade knitwear, seamless comfort in cardigans and leggings, blazers and trousers for boys and striking accessories. Selected styles are adapted for babies.