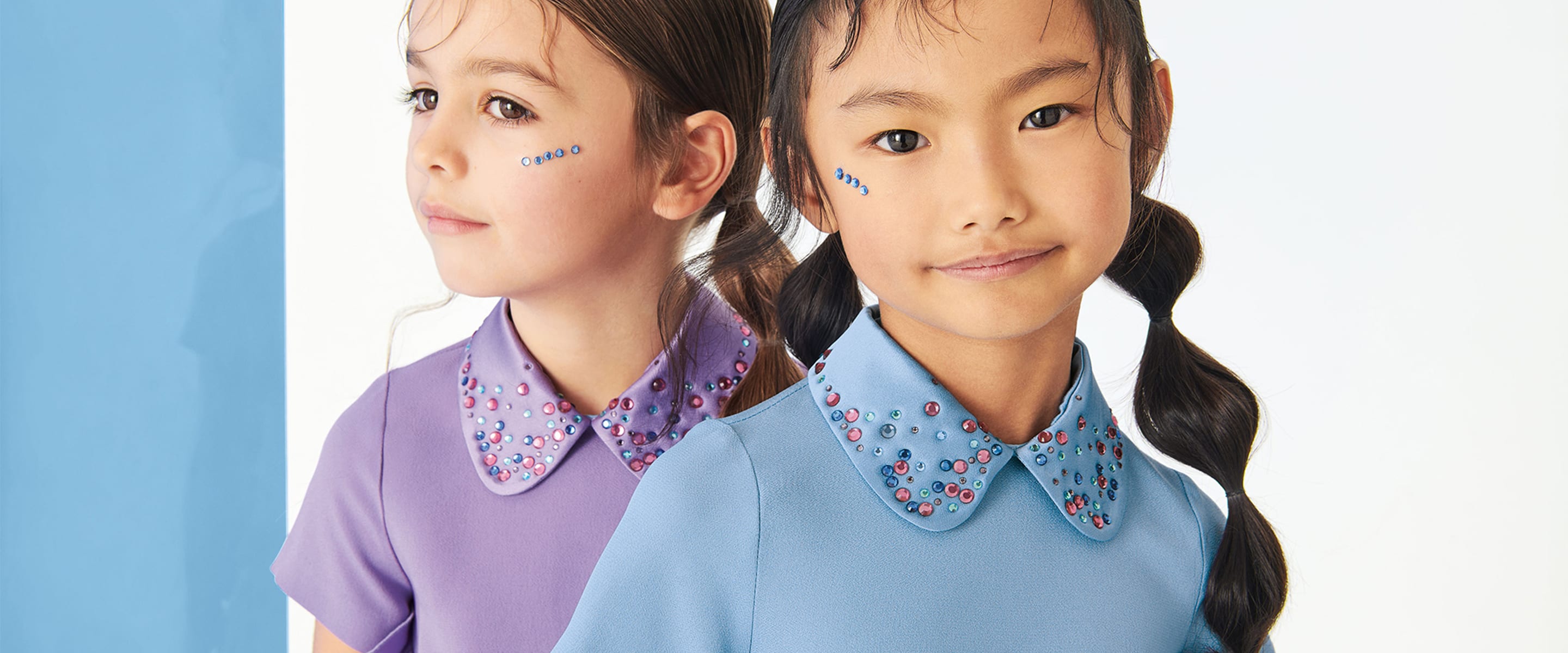 Simonetta
ref
SS23
The Simonetta Spring Summer 2023 collection draws inspiration from the Big Apple and bestows a touch of glamour upon the romantic allure, so typical of the brand. Cleaner lines and volumes inspire Summer In The City and breathe life into two different but increasingly alike girls – two genuine best friends, almost sisters: Uptown Girl and Downtown Girl.
The Luisa Beccaria for Simonetta Spring/Summer 2023 capsule collection narrates a fantastical dream with a fairy-tale and playful allure shaped by the designer's artistic universe and Simonetta's historical know how. Multi-sensorial suggestions, poetry and beauty: the iconic outfits of the collection represent a modern and dreamy girl, inhabitant of an enchanted world full of art and charm.
About the Brand
Simonetta was founded in the first half of the 1950s by Maria Bianca Mazzarini Stronati, who decided to open a small children's tailor's shop in Jesi – a small medieval town in the Marche region.
The extreme refinement of the materials used and the details of the little dresses, the highly innovative design, the perfect fit and comfort are the elements that distinguish her production from the very beginning. Maria Bianca named this exclusive line of clothes after one of her daughters: Simonetta. The small workshop evolved to become an industrial reality in 1981: Simonetta S.p.a.
More from Simonetta