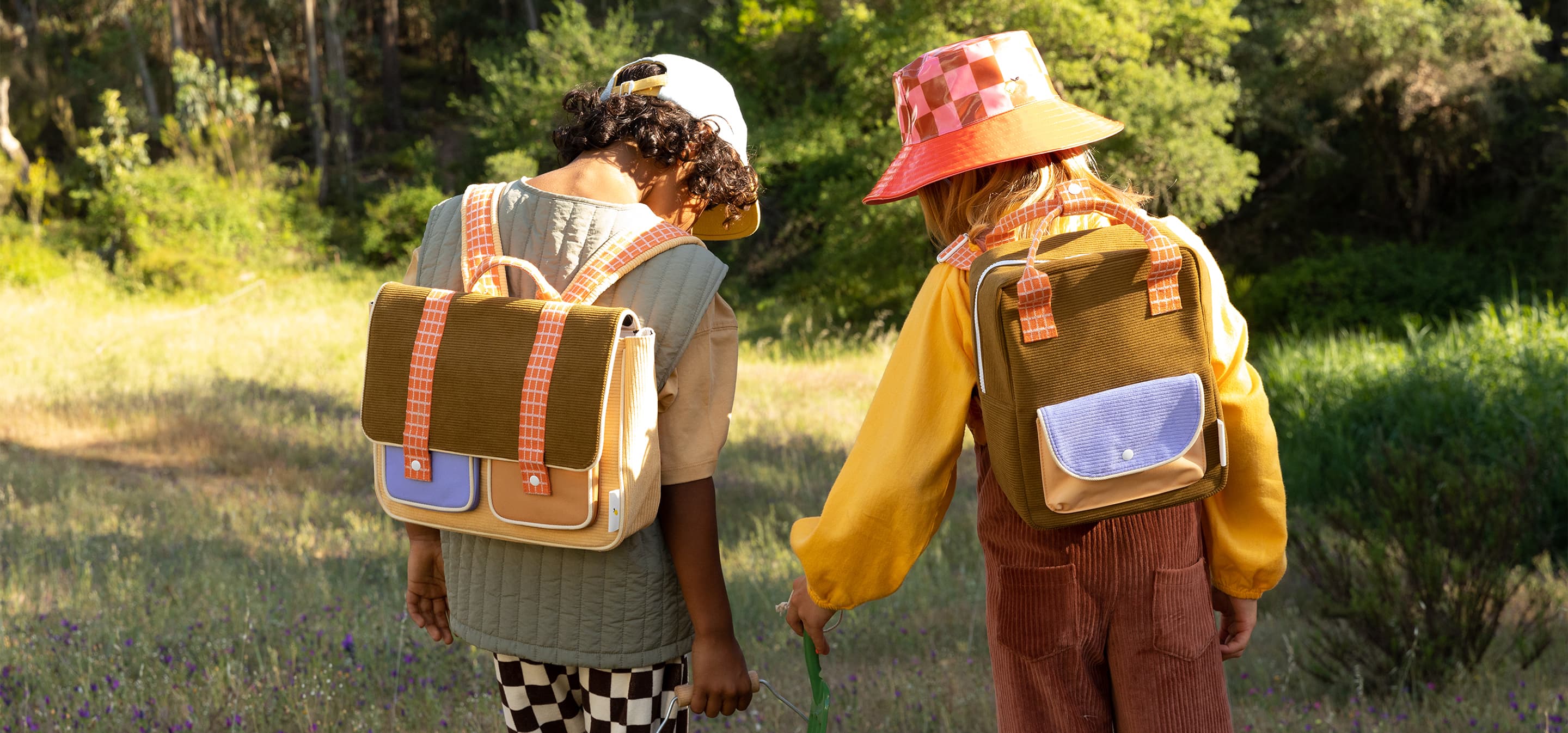 Sticky Lemon
ref
Farmhouse
Welcome to the Sticky Farmhouse! A place of wonder where it all starts with just a teeny-tiny seed. Some sunshine & some rain and a pair of caring green fingers.
The bags in the Sticky Farmhouse collection are extra special. These are still made of recycled bottles but the yarn is woven in a different way which makes the fabric stronger and last longer.
On top of this the yarn has the Global Recycled Standard certification. Aiming to reduce our footprint and let everybody enjoy our products even more.
About the Brand
Sticky Lemon is a Dutch kids label, founded in 2016. It's for little and bigger kids with an outspoken taste in the way they look. Quirky, colourful, bold and sunny. Colour blocking combined with patterns and illustrations. Sticky Lemon enjoys to experiment with renewed colour combinations and wink to the retro times.
The collections themselves are like little stories about going to school and just have lots of fun. A range of backpacks and accessories like socks and caps to make the stories complete.
Sticky Lemon just wants to see these quirky kids have the most colourful and sunny times!
More from Sticky Lemon