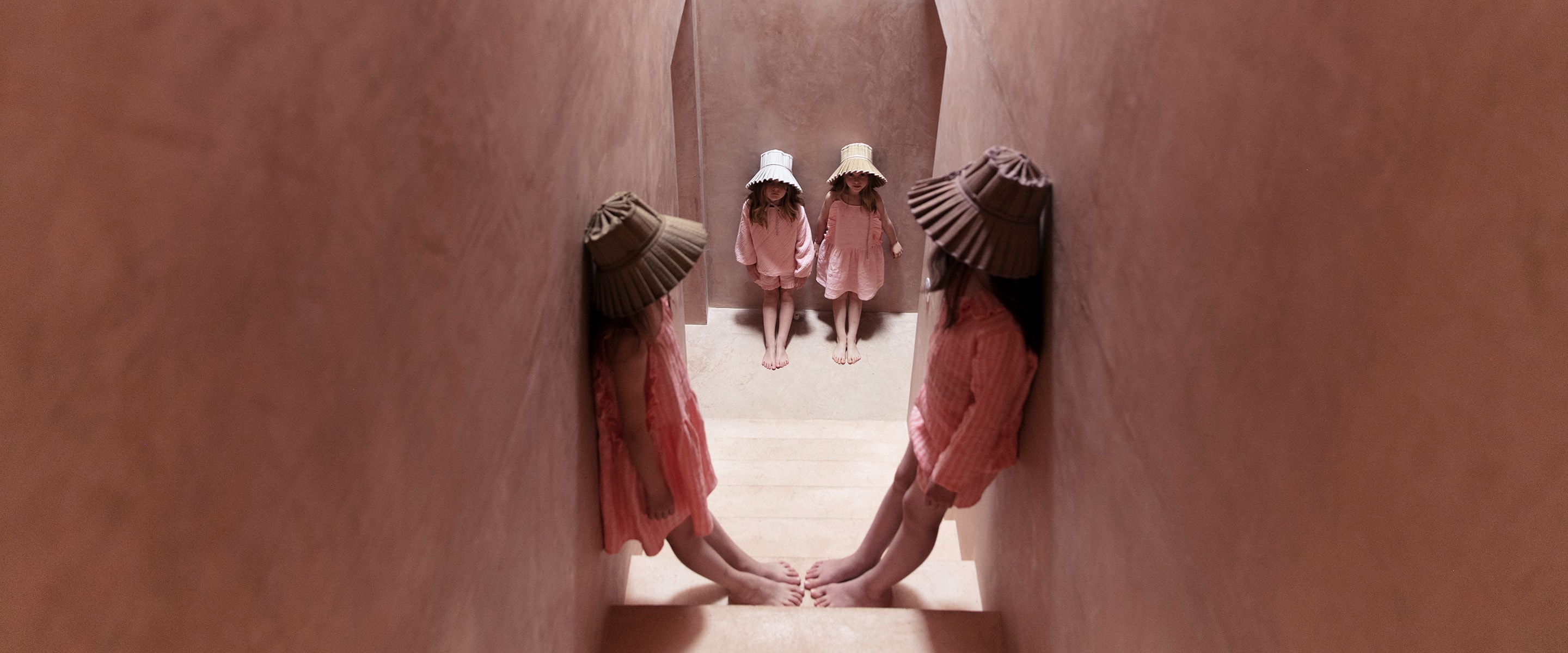 Suuky
ref
Driven by Earth Tones
With its new SS23 collection, Portuguese brand Suuky wants to invite us to rediscover a more conscious lifestyle, slowing down the pace and devoting time to life's little pleasures.
The colours obtained from natural pigments tend towards a warm palette of green, yellow, pink and ecru. The fabrics are all made from organic materials, and the design is developed in minimal, sophisticated silhouettes.
Floral prints, a beautiful arty check pattern and striped prints create a coordinated aesthetic and a feeling of harmony with the environment.
We love that each garment is made in a 100% solar-powered facility, taking sustainability to the next level.
About the Brand
buyer contact:
press contact: marketing@suuky.com
SUUKY initially started with a sheet collection for babies and children, as we couldn't find any designs we liked for our own 4 kids, and given the great amount of requests for 'grown up' sizes, there are now several styles available for single, queen and king size beds.
The Challenge: To produce a high quality using excellent fabrics combined with fine accessories and, above all, a detailed hand finished sewing by the best professionals you can find.
Compiling the knowledge of two generations in the textile industry, in 2017 we set out to develop our own brand of home textile products, starting with bed linens, and immediately after adding bedspreads.
After many months of sampling in our factory and in cooperation with our partners we finally released our first collection…and SUUKY was born. The results were fabulous, receiving excellent feedback from all corners of the World.
In 2018 the collection was vastly extended adding Cribs and Moses baskets with high quality mattresses and beautiful products to accessorise cribs, cots and Moses baskets; Bumpers and mattress covers, padded blankets , wool and cashmere blankets and many more…
2020 is another exciting year for SUUKY – our new clothing line, the Concept: Clothing for the whole family. Using the best linen and organic cotton, we have created a timeless collection with high quality finishing… comfortable garments you'll never want to take off. This loungewear concept has now become our ESSENTIALS collection.
In 2021 SUUKY starts its fashion collection, seasonal collections for AW and SS, maintaining our high quality fabrics and beautiful silhouettes, garments for baby, kids and women.
By using own production facilities, we only produce according to ordered goods, that means for both B2C or B2B channels we are able to produce during the whole year enabling us to deliver and re-stock our retailers regularly. Our belief for true sustainability is to prevent over-stock and over-production, thus drastically reducing the waste of resources. Also by producing all the garments in our own facilities we reduce pollution & emissions by avoiding unnecessary transport & warehousing throughout various sites and countries.