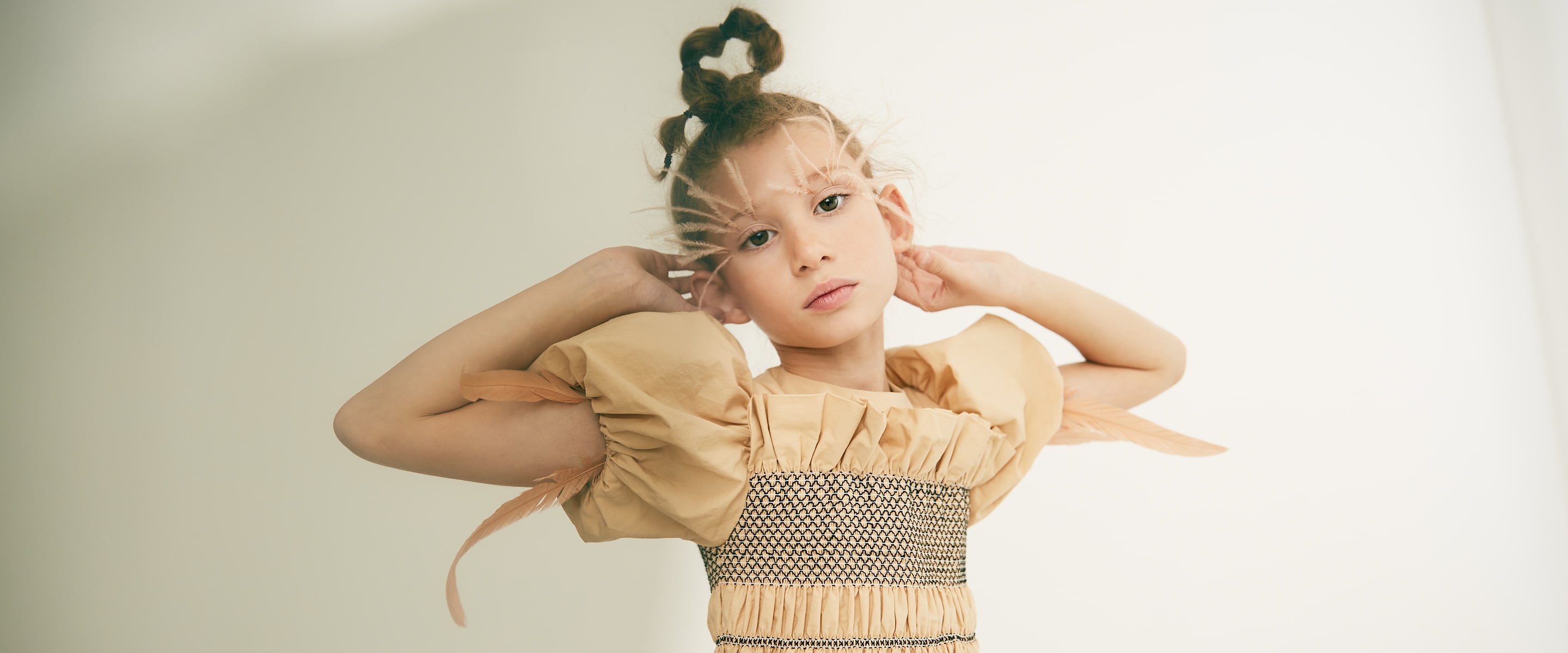 The Middle Daughter
ref
IT'S ALL GREEK TO ME SS23
Blinding-ly white walls in the scorching heat, the deep cobalt blue of painted doors and the sparkling Aegean sea lay the foundations for the intense colour palette. Saturated blue, fiery orange, 'sour-lemon' yellow, black and 'taramasalata' pink sit amongst the cooler tones of all-white, stone and caramel in poplins and voile. Whilst the hand-painted prints tell a story of romance from other shores. Silhouettes and details take their inspiration from the traditional Greek costume; the flippest and fullest of skirts, hitting mid-thigh, bouffant sleeves and square necklines, amid smocking, crochet lace and pleated hems.
About the Brand
Arriving in kids fashion-land in 1991 after ten years of creating some of London's most decadent parties, under the mantle of Pushca, Ric & Deborah then spent the next two decades building the no added sugar brand.
Saying goodbye to the brand in 2018 presented a fortuitous opportunity to reflect and consider what the next adventure should be. Taking the metaphoric clean sheet of paper they have devised a new story – that story is The Middle Daughter.
The Middle Daughter is exclusively a girls wear brand for ages 2 -16 years. The concept is to create styles that draw the eye. An innate love of the paired back is blended with the itch to stand out to offer a unique proposition for the modern girl.
A well-made garment is a focus, as is sustainability, thus all production is in Europe.
The distinctive handwriting of the former brand is evident yet imbued with this pared-back spin. As is the mindset; less obsessive about building an empire and more inspired to simply enjoy journeying with this new girl, wherever she may choose to go.