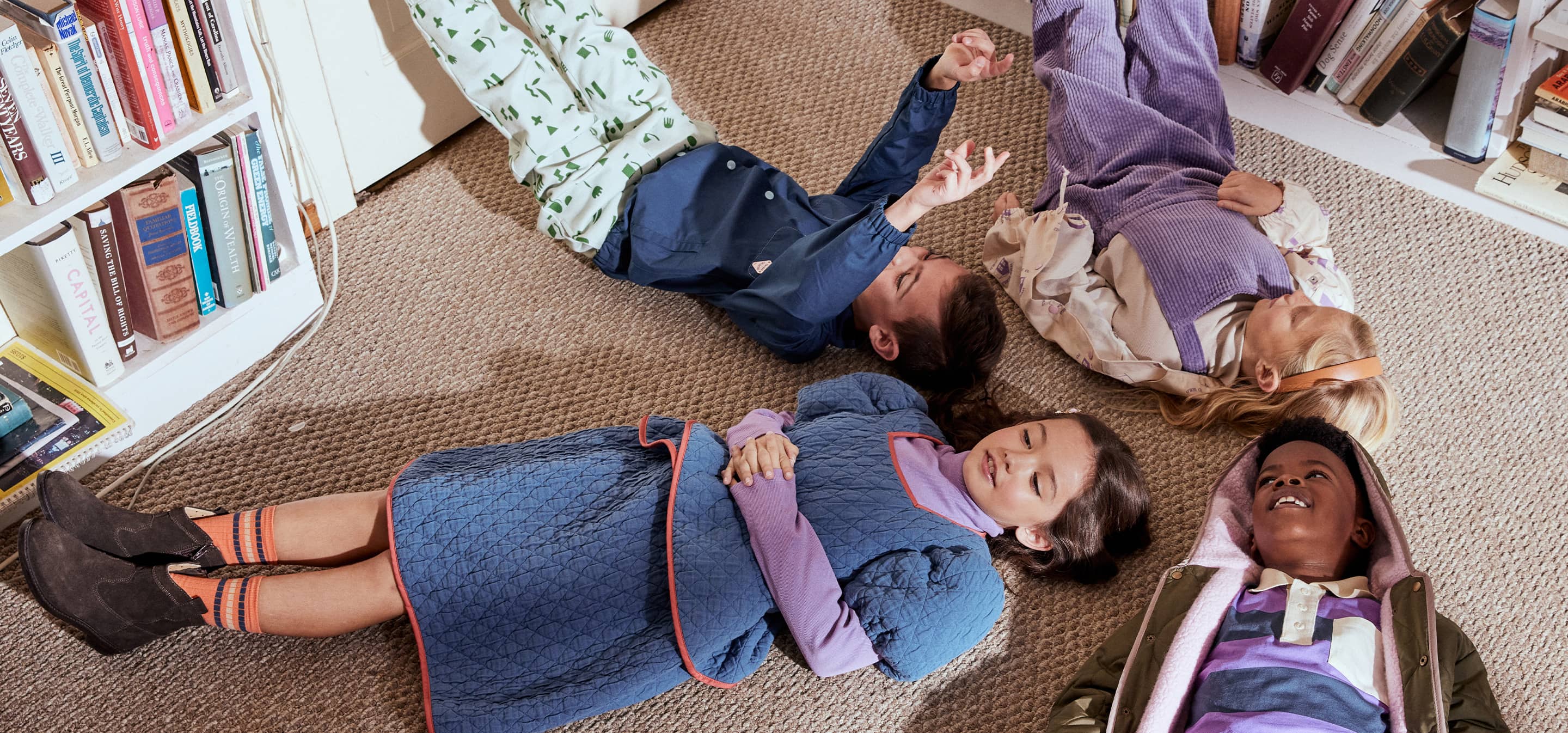 The Sunday Collective
ref
Build Your World
The Fall Winter 2023 Collection, Build Your World was inspired by the limitless imagination of children and their ability to create magical realities around them.
It blends smooth modern architectural features with rough organic qualities of nature to create both structured and free flowing shapes. This juxtaposition can be found throughout the silhouettes and materials.
The collection's workwear inspired pieces bring a smart and elevated aspect to children's clothing, while pleated skirts and tiered dresses make soft elements for everyday life. Corduroy, velour, and quilting add unexpected textures to durable stylish pieces.
Featuring high quality fabrics like cashmere, Italian merino wool, and Peruvian alpaca, FW23 offers seasonal clothing to last through the transitional and cold weather seasons. Adjustable hems, waist bands, and sleeve lengths allow for both functionality and comfort.
About the Brand
press contact: cece@thesundaycollective.com
buyers contact: wholesale@thesundaycollective.com
At The Sunday Collective, we are inspired by all the children in our lives. Based in New York City, we are a brand that outfits children ages 3-12 around the world so they can explore, discover and grow. Each collection is designed with the intention for them to last for all the Sundays to come and from one child to the next.
More from The Sunday Collective