Dina Spagnuolo & Serena Pagano
text Enrico Fragale Esposito
The first time we met Dina and Serena was during a meeting day organised by their press office, Twins PR, on the terrace of a hotel in Milan. What immediately struck us, we remember well, was their proposal for boys, which in kidswear collections is generally more reduced. That day, however, Giro Quadro presented us with a boy's line that was first and foremost beautiful and of excellent quality, but above all articulate and varied, on a par with that for girls: both were wonderful! The cuts seemed to follow the patterns of the tailored suits, but with unstructured lines revisited in a contemporary key. We soon realised why. The two designers who head the brand are in fact from Avellino, near Naples, the city where an excellence of Made in Italy is born: that ability to create impeccable clothes. A professionalism inherent in the DNA of Dina and Serena, who this season are once again launching garments that are classic but nevertheless comfortable, in which you can recognise their stylistic signature, and which become like canvases on which to apply bright, vitaminic colours, in tune with the summer season. Since that first time, we have met again, establishing a relationship of complicity thanks to the friendliness of both of them, but they have a flaw… or rather two. The first is, that they do not respond easily to e-mails, but we forgive them for that with all the work they have to do. The second is, that they are shy and don't like to talk about themselves. That's why we decided, it was time to interview them, to introduce you to both them and Giro Quadro, a brand that is the legitimate heir to a centuries-old tradition of Italian beauty and craftsmanship.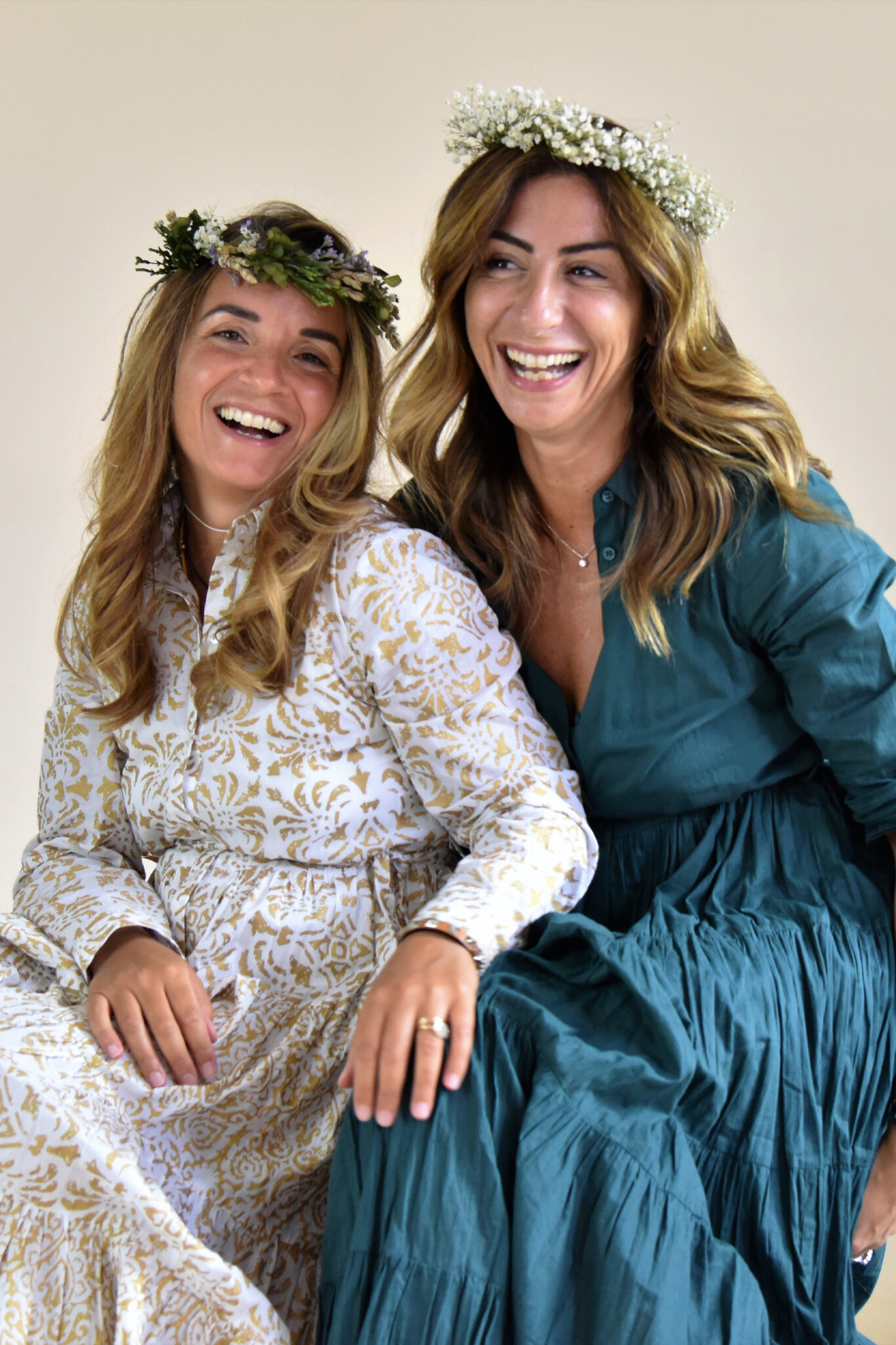 In what do you look for inspiration for your collections?
We believe that children's collections should be a way to express joy and this is precisely our goal, to ensure that those who look at our garments have a perception of serenity and light-heartedness.
How did Giro Quadro come about and how do you now share the roles at the head of the brand? 
We were both lawyers and at some point in our lives we decided to realise our life-long dream and put aside our robes for a while.
In 2017, the first Giro Quadro collection was released, dedicated to girls aged 2 to 12 years, a very colourful range made special by the addition of collars to be layered over simple and comfortable shirts. Today the company employs highly motivated and efficient people.
We design the collections together, so as to combine Serena's more romantic style with Dina's slightly rock attitude. On a day-to-day basis Serena takes care of the style and oversees production, Dina of the commercial side and public relations management.
What are the main trends you are observing in children's wear?
The main trend is to offer garments without excesses with a future-oriented vision and longevity, intended to last and acquire value over time. We are inspired by circularity, a value to be transmitted from an early age now more than ever, to counteract the fast fashion that is now rampant.
We have noticed that the proposal for the male is very strong. Is it because it is linked to the tradition of Neapolitan tailoring? 
Yes, let's say that all our collections are inspired by that tradition. Our workshops were born with the production of shirts and tailored suits and we wanted this imprint to remain in our lines, obviously adapting it to the world of children.
Let's talk about tailoring and craftsmanship, which are part of the Art sphere in general: what role do they play in today's fashion in your opinion and how important are they for your collections? 
The role of artisans linked to tailoring, which is now a rare and precious commodity, is art! And that is why garments become exclusive. We always try to include details and special features in each of our collections that make our pieces exceptional.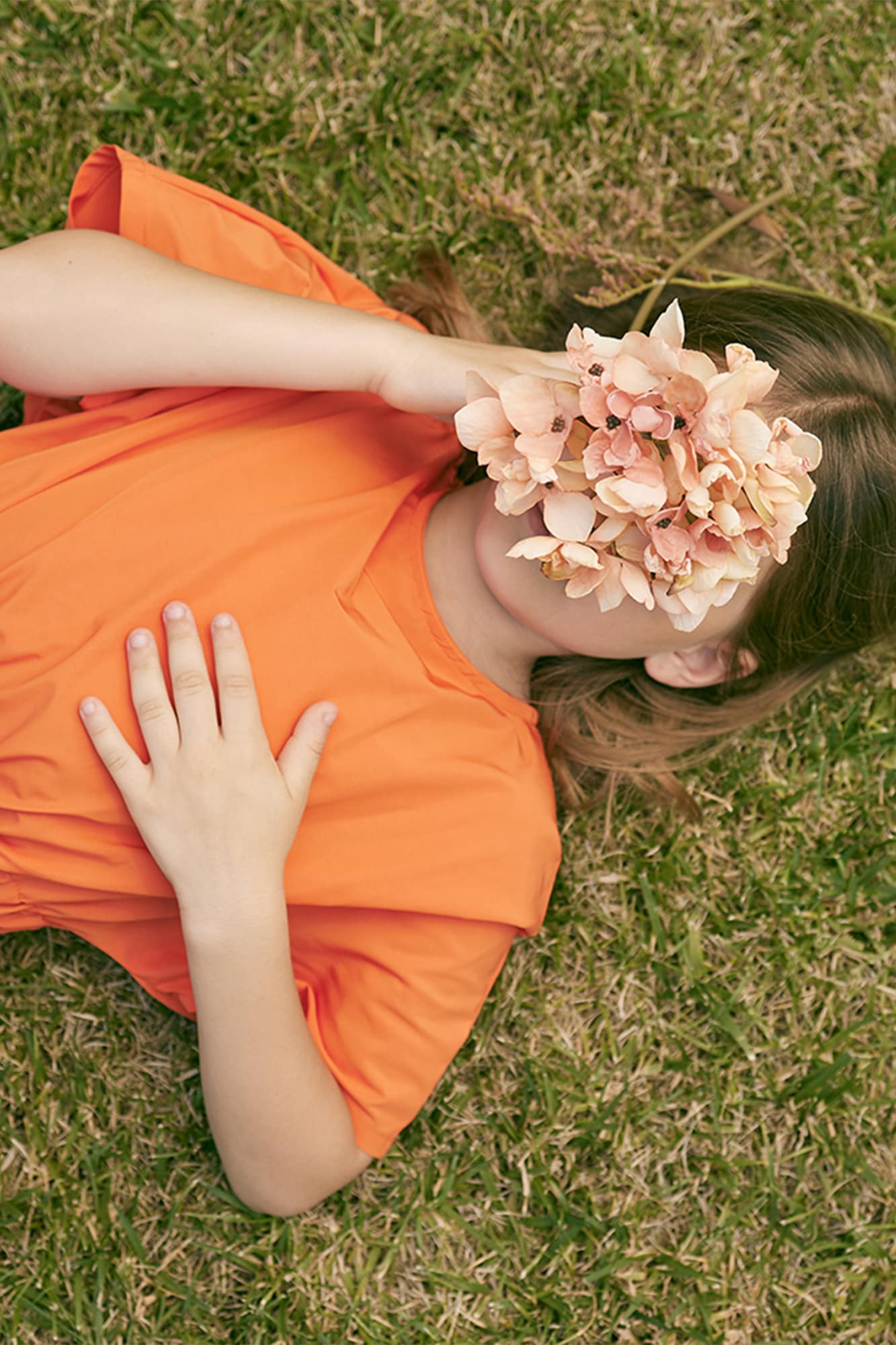 Tell us how a garment is created in your company, from the choice of fabrics to manufacturing. 
They usually come about in an unexpected way and we often rely on instinct. We make a small sketch that is submitted to both of you for approval, then it is passed on to our pattern-makers who translate the sketch into a prototype. We then proceed to the corrections in order to make the final sample to be proposed in the collection, based on what was our inspiring idea. Very important is the search for fabrics, apart from our historical suppliers we are constantly looking for new products to make the collections always appealing and innovative.
Naples is a wonderful city of art, close to your headquarters in Avellino. Can you recommend any insiders' addresses? 
Yes, it is wonderful and we feel a bit Neapolitan even if we do not live it on a daily basis. Particularly in recent years it is experiencing a new-found splendour, and if you wander around the alleyways of the famous Quartieri Spagnoli or Rione Sanità it is very easy to come across numerous film sets. Some addresses not to be missed: the Caracciolo seafront, the Marechiaro and Mergellina quarters and its countless churches of extraordinary beauty. Absolutely not to be missed are the underground city, the Veiled Christ, the Capodimonte Museum, and the narrow streets of San Gregorio Armeno, where you can admire the master craftsmen in the creation of marvellous nativity scenes and figures.
Art in Naples is also in the kitchen, there is no place where you can eat a bad pizza, sfogliatella or baba'. Our favourite places are Concettina Tre Santi in Rione Sanità or 10 Vitagliano. The best hot sfogliatelle are eaten at Mary's, a small kiosk in Via Toledo near the Galleria Umberto.
Imagine that Dali and De Chirico ask you for advice on what look to paint for children; what would you suggest to both of them?
To Dalí we would suggest painting clothes inspired by his famous work "Persistence of Memory", creating a soft and comfortable but long-lasting look.
To De Chirico to create one with plays of shadow and colour like his paintings.
Which museum do you think is perfect to take children to in Italy?
There are several! Very interesting for our children were the Uffizi Gallery in Florence, but also the Egyptian Museum in Turin.
The work of art you like best?
We are represented by the works of post-impressionism, if we really have to mention a work of art: Gauguin's 'The Girls'.