María Montané
by Enrico Fragale Esposito
If Florence had its Carrie Bradshaw during Pitti Bimbo this summer, it would undoubtedly have been María Montané. She brought energy, glamour and a hint of New York vibes to the city. It was there that we met María for the first time, even though she had already worked with us and her fame preceded her. The fashion stylist and consultant has always been fascinated by the creative way children see life. Interviewing her we found out about her beginnings in this industry in New York and some memories of her childhood in Mexico.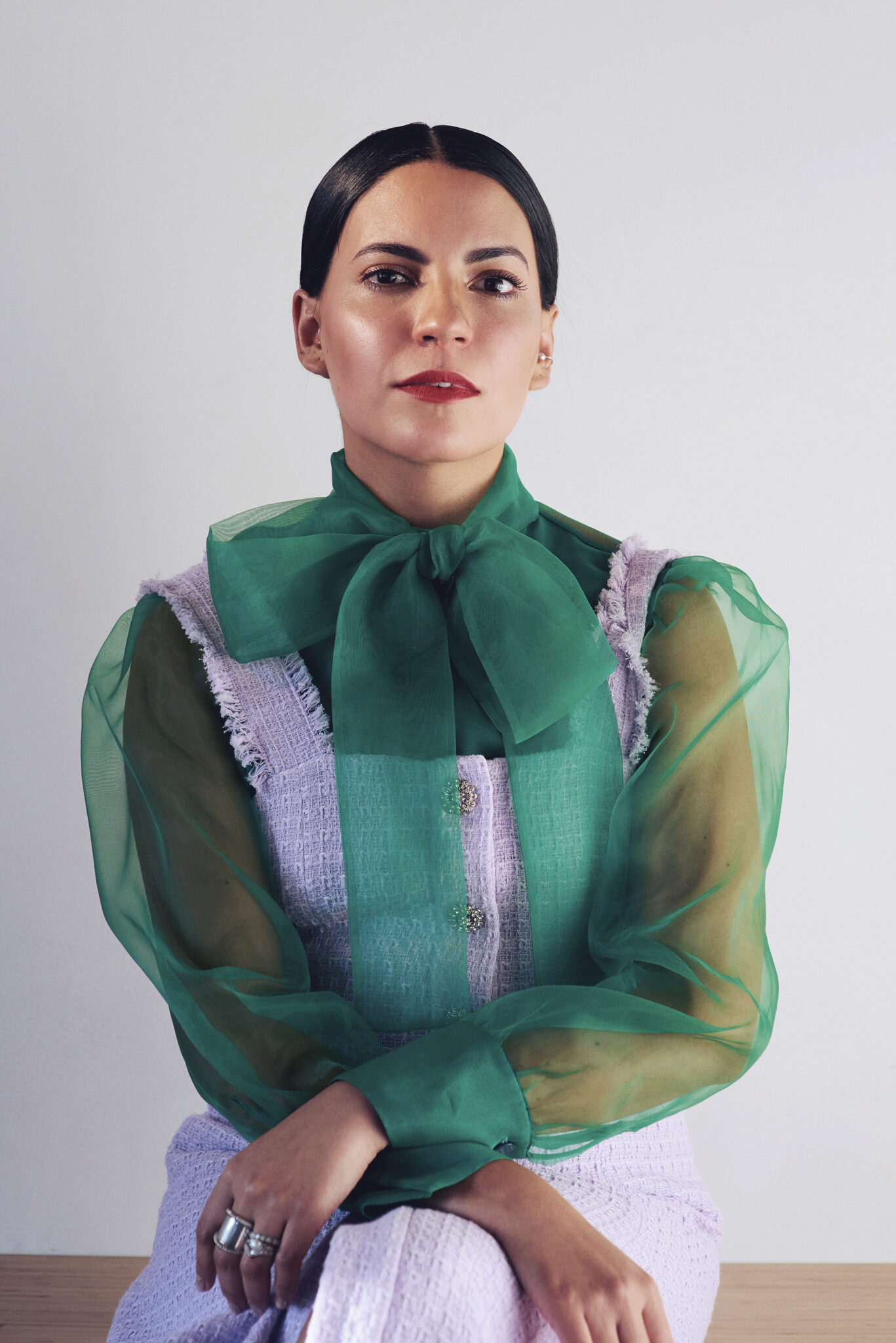 How did you get started in the world of kid's styling?
I was always fascinated by the creative way kids see life so that was the first step. I like working and interacting with little ones.
But everything started when I studied fashion design in Mexico and NY, my projects were always related to the children's world (marketing for kids, window displaying for kids, and my final project guess… also kids!) I found out that there were a lot of opportunities and not everyone was exploring that field.
When I moved to NY I was impressed by the kids' personal style at playgrounds and schools and how free they always are to wear whatever they want and they always look very unique. They combine interesting patterns, wear rain boots even when it is not raining, shorts with long socks and sunnies even when it is gloomy outside.
I started collaborating with photographers that were into the children's field and "mommy and me." I was really fascinated about that. So I started contacting the brands, going to trade shows and well… The rest is history.
What are some of your fondest childhood memories linked to Mexico?

Vacation time = spending the whole day wearing a bathing suit (it didn't matter if we were close to a beach or pool, to me vacation equals wearing a bathing suit haha! Bathing suits to go to the supermarket or just to stay at home).
Also getting in my dad's car, grabbing my favorite pillow and traveling the whole day to go visit my cousins, eating my mom's delicious sandwiches on the go and repeating 1 or 2 cassettes the whole time.
Your favorite outfit when you were a child?
Clearly bathing suits haha, and accessories. I was the different girl with short hair wearing hats all the time. Big ones, bucket hats, straw hats. I used to wear a lot of bracelets, big bows, flowers… everything…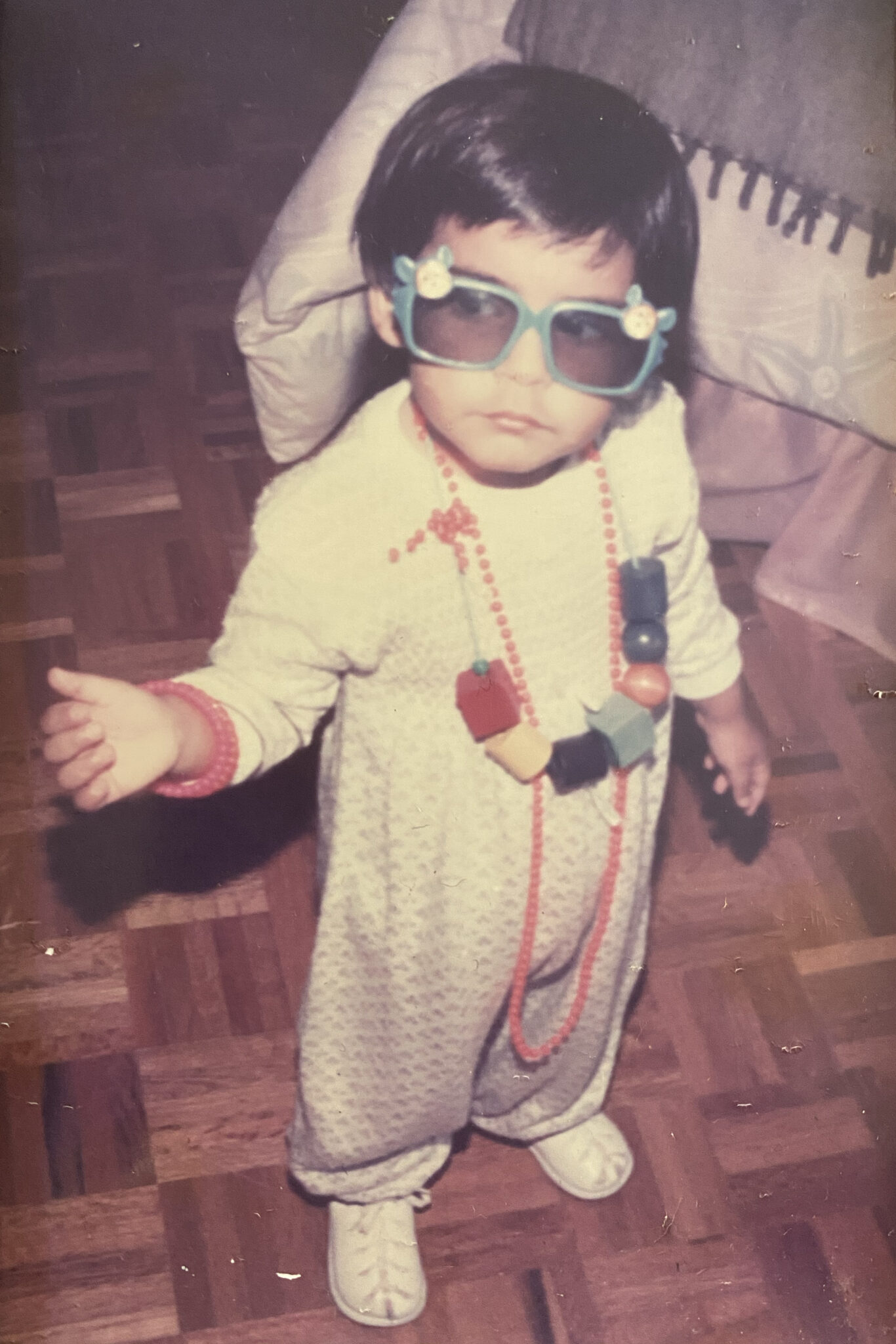 An unmissable stop for those visiting New York City with their children?
I always recommend taking the ferry from Brooklyn to Manhattan or vice versa. You have a peaceful ride, it feels like a movie… If you look to one side you see huge buildings, you look up and there will be planes or helicopters passing, and then the other side beautiful architecture and parks under the bridge. And if you do it during Golden hour wow… Just the best.
Which adult fashion brand would you like to see launch a children's collection?
I would LOVE to see Simone Rocha kids or Cecilie Bahnsen kids. Can you imagine those designs with beautiful bows, soft palettes with an accent of color  and puffy fabrics… ahh!
Some reference store for dressing little ones?

I love SSENSE. They have good collaborations and great kid designers.
Speaking of children's fashion, what trends have you noticed for the winter season?
We have fun printed puffers not just solid colors, that's a yay! Also, they're very light weight so it's not annoying for them. Great quilts and knits, very fun to style and play around. Yes to metallics, yes to cozy fabrics… To be honest, that's the magic of the children's fashion world. All goes well together.
Imagine if you could choose a planet to visit: which would it be and what would you wear?
I would love to go to Saturn. It has the most moons, the nicest rings and I just feel that, it's so unique and I would be wearing a huge puffy faux fur suit. With the same color degradation as the planet.
What activities or hobbies do you enjoy that help you recharge and bring fresh ideas to your work?
I live in Williamsburg, Brooklyn, a very interesting neighborhood full of eclectic people. So it could be a simple walk to grab a coffee and watch people passing, or to go to bookstores, local events in the area and even farmers markets. I get cool editorial names or ideas for shoots from there.
What is the most remote place you have ever visited?
The first place that comes to my mind is Bonneville Salt Flats in Utah. It's insane and so gorgeous. And Tuz Gölü in Turkey. You literally feel that you're out of this world.