9 best Advent Calendars
🌟✨ Discover the Magic of the Holidays with These 9 Beautiful Advent Calendars for Kids! ✨🌟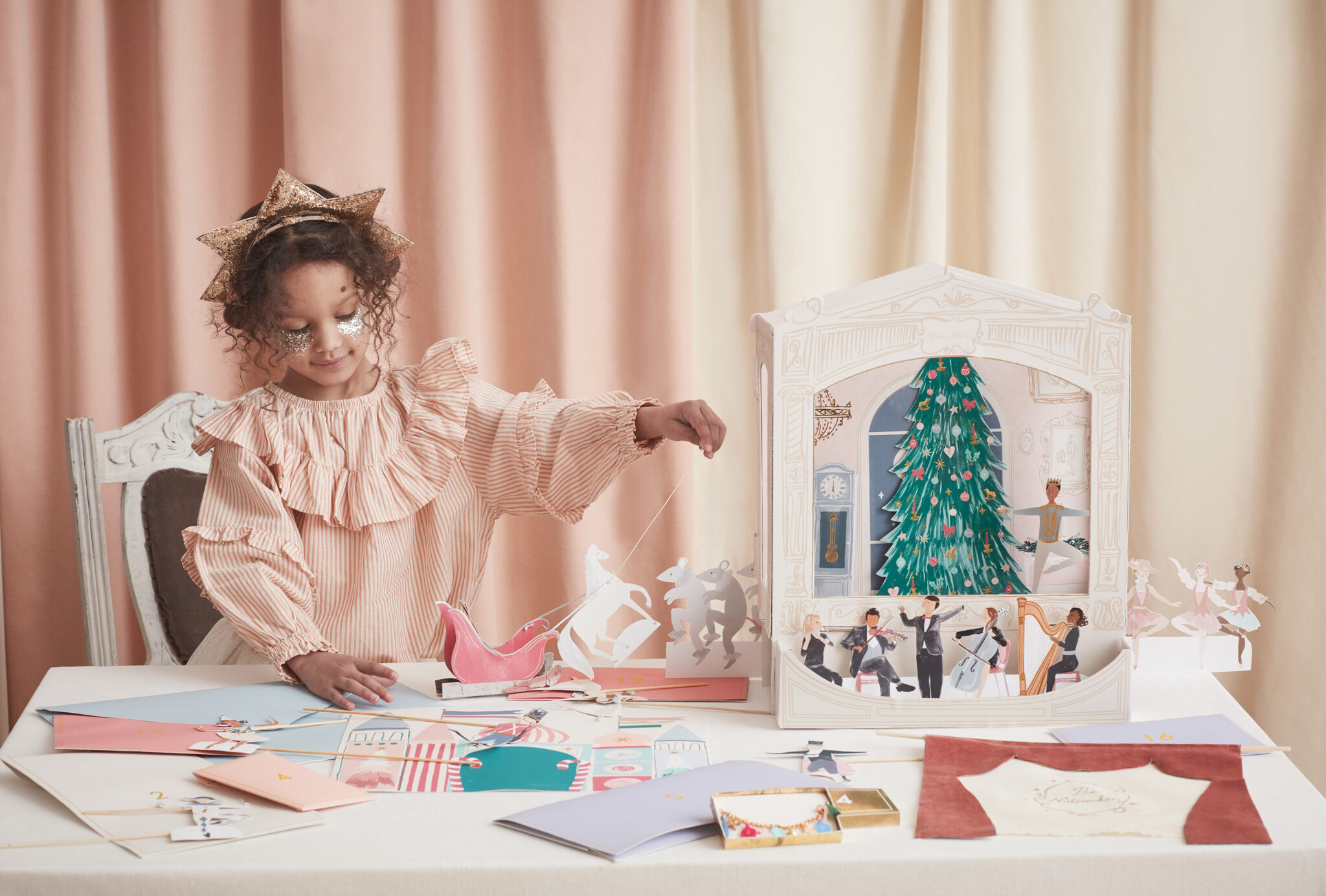 The holiday season is just around the corner, and what better way to count down the days than with enchanting Advent calendars for your little ones? We've curated a selection of the most beautiful and imaginative calendars that will add an extra sprinkle of joy to the festivities.
In Germany, the Advent calendar has a long-standing tradition dating back to 1908 when Gerhard Lang, a German Protestant publisher, invented it. As a child, a neighbor used to gift my brother and me a calendar with chocolates every year, making the anticipation of Christmas even more special.
Originally, the custom was to count down to December 25th with 24 small packages to unwrap, one each day from December 1st. Lang decided to add an extra touch to this tradition by creating a calendar with a unique illustration for each day. The following year, he introduced small windows from which angels or little baby Jesus figures would emerge, ready to be cut out or assembled.
Over time, the Advent calendar evolved to include sweets, chocolates, fun activities, and much more. Today, this tradition continues to delight children worldwide, turning the countdown to Christmas into a magical and unforgettable experience.
1. Nutcracker Theatre Advent Calendar: Step into a world of whimsy with the Nutcracker This is a wonderful ballet, traditionally watched during the festive season. Now your children can re-enact it with this amazing advent calendar. (photo above)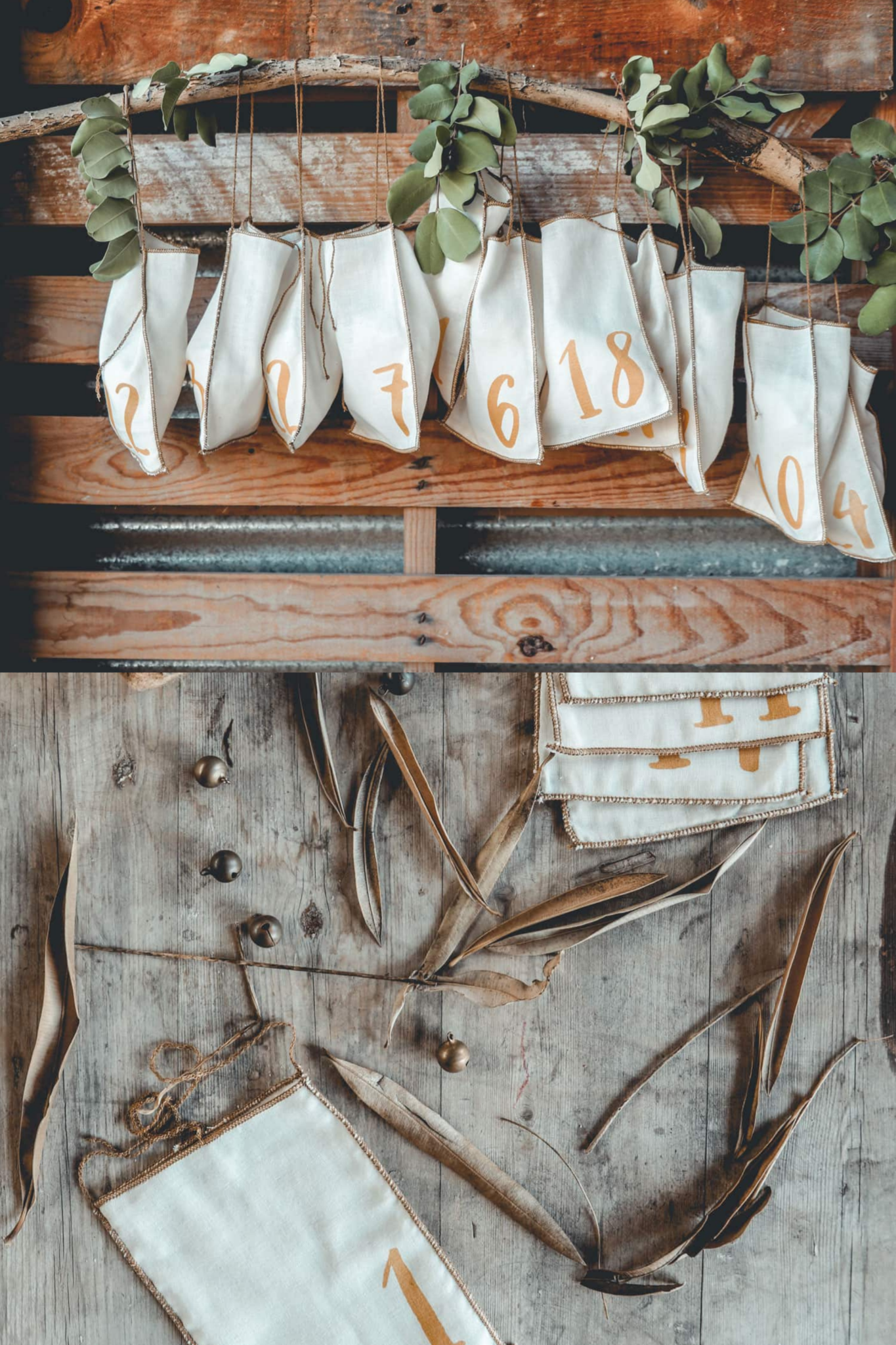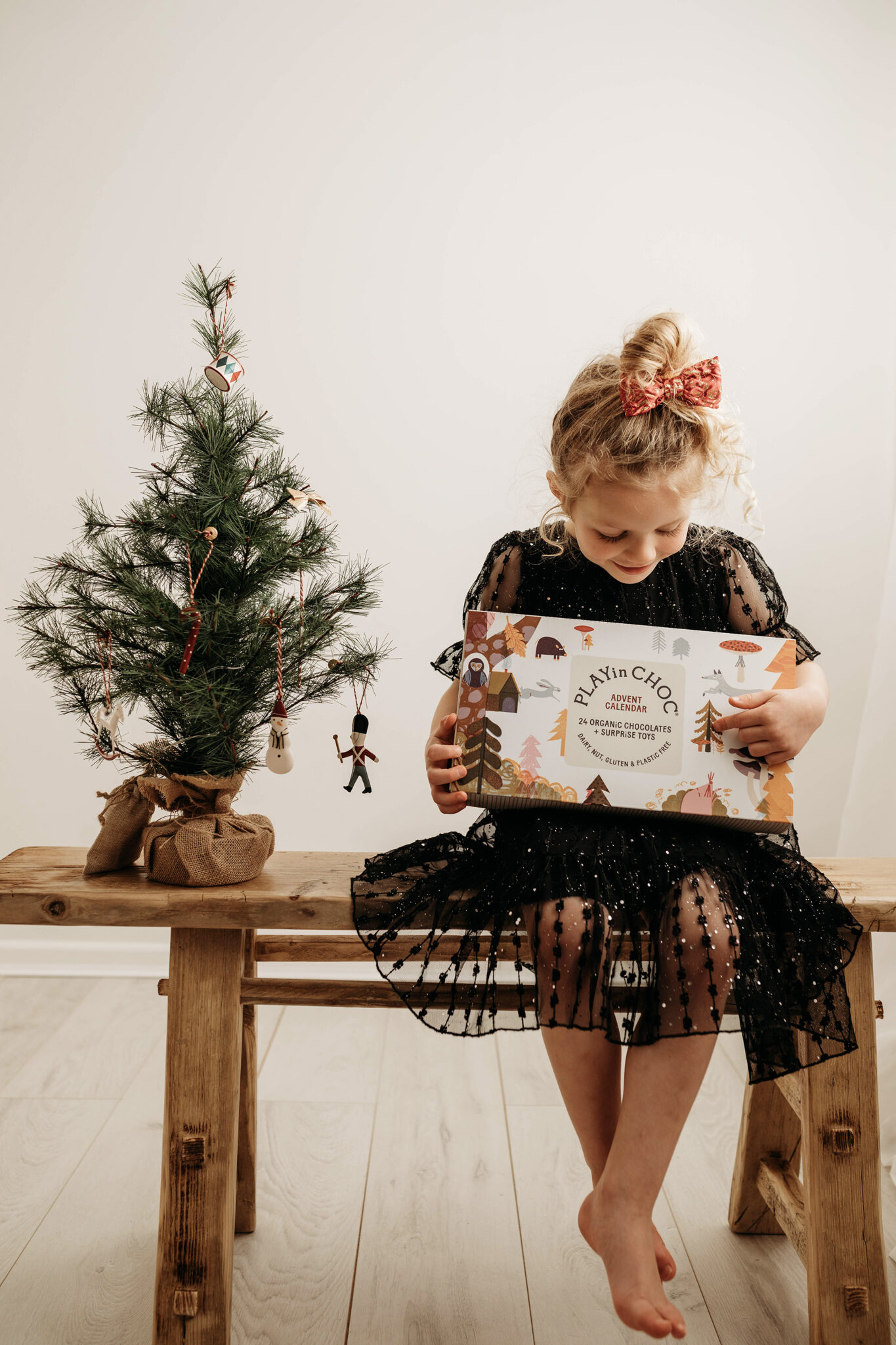 2. Advent Calendar Gift Bags: Go beyond the ordinary with the Advent Calendar Gift Bags. These charming bags not only count down the days but also serve as reusable gift wrap. Fill them with small treasures and create a festive atmosphere throughout the holiday season.
3. Advent Calendar 24 Chocolates + 24 Toys: Indulge your little ones with the perfect blend of sweetness and playfulness. This calendar offers a daily dose of delicious chocolates along with small toys, ensuring that each day brings a delightful combination of treats and surprises.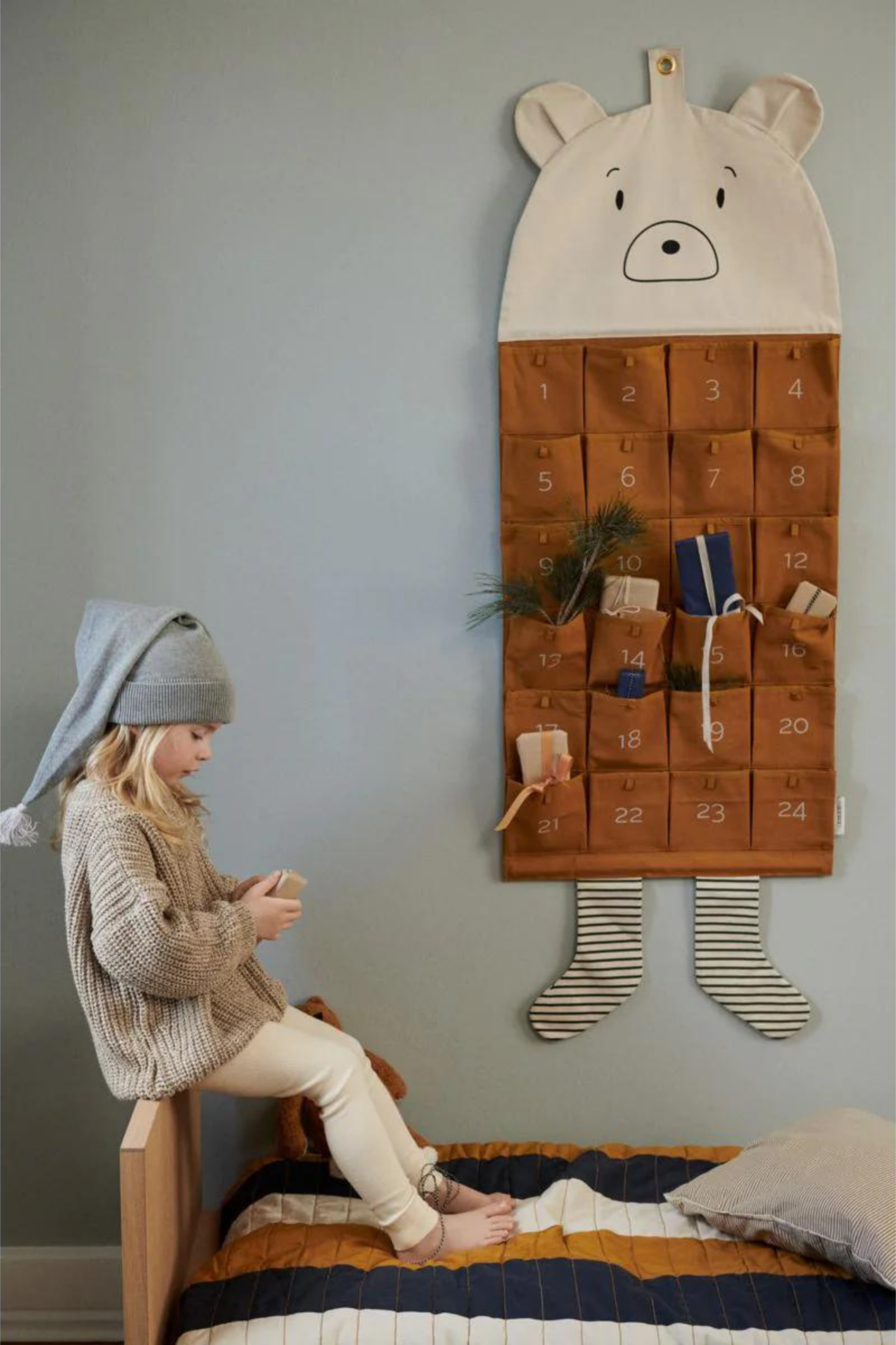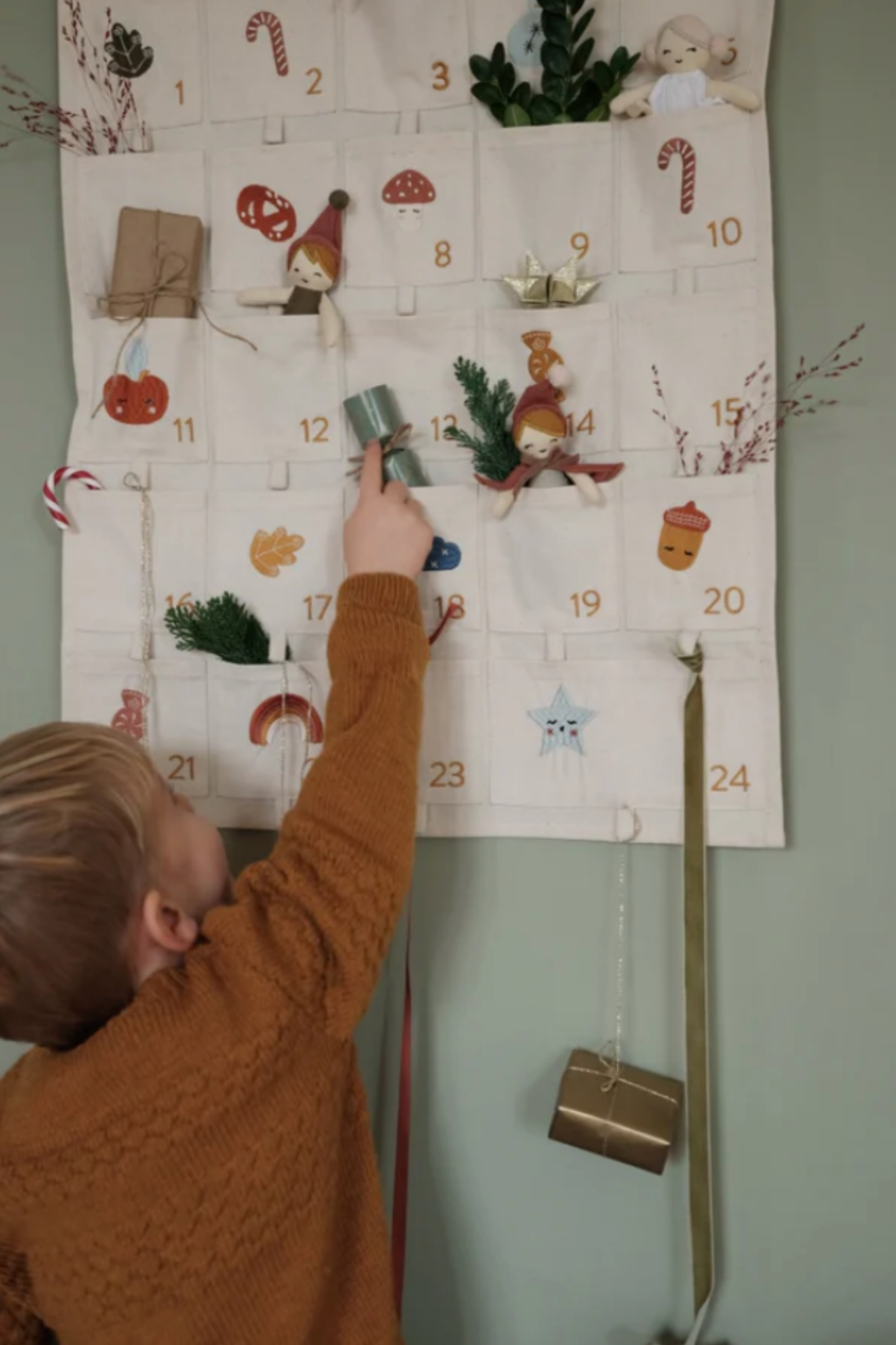 4. Klaus Christmas Kalender: Immerse your kids in the enchanting world of Mr Bear with this Christmas Kalender. The ability to fill each of the 24 compartments with presents of your choice adds an extra layer of thoughtfulness and excitement to the holiday tradition.
5. Organic Cotton Embroidered Advent Calendar: This embroidered advent calendar is perfect for getting into the Christmas spirit. Add a little surprise in each of the pockets for a fun way to count down the days until Christmas!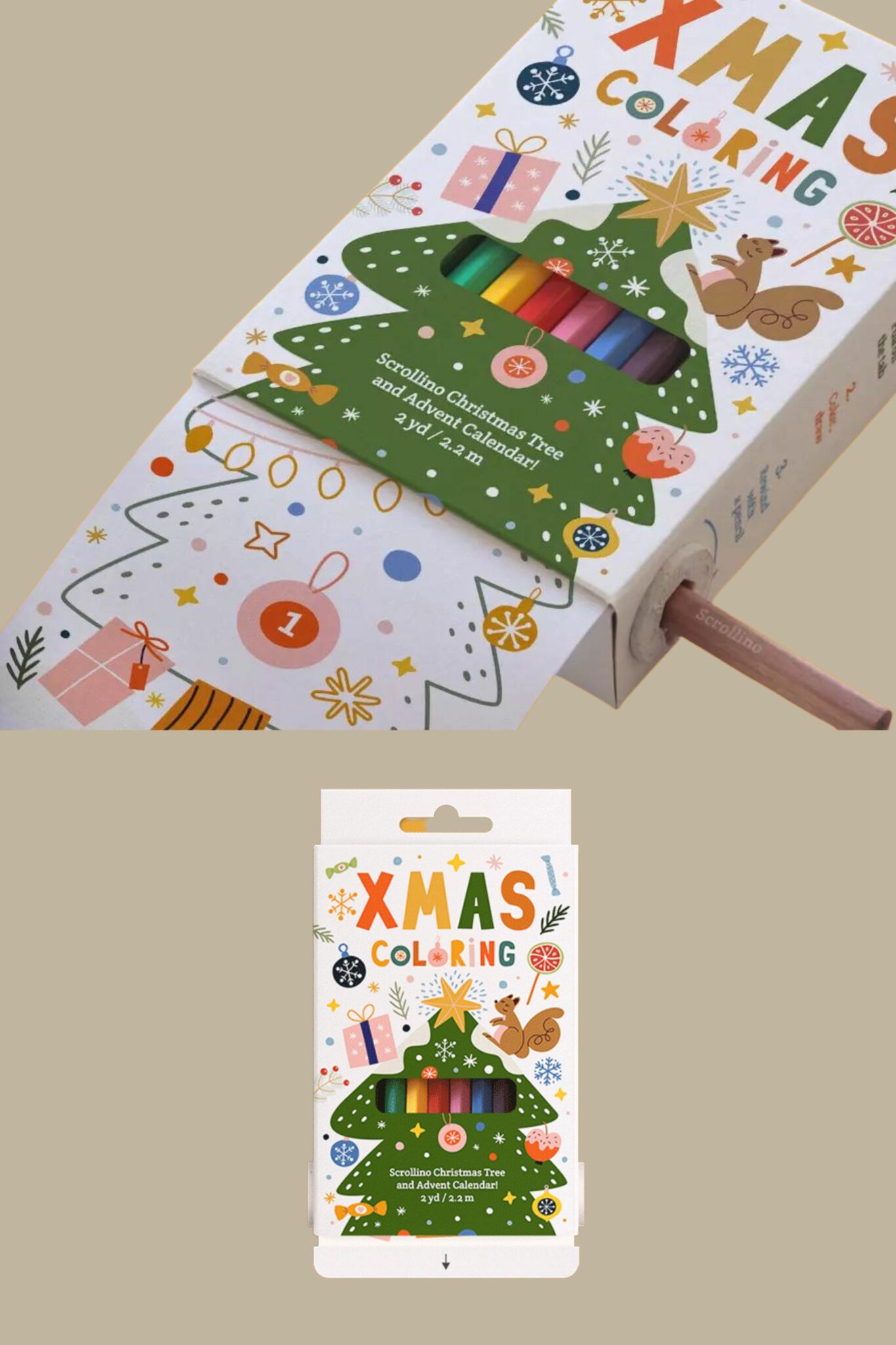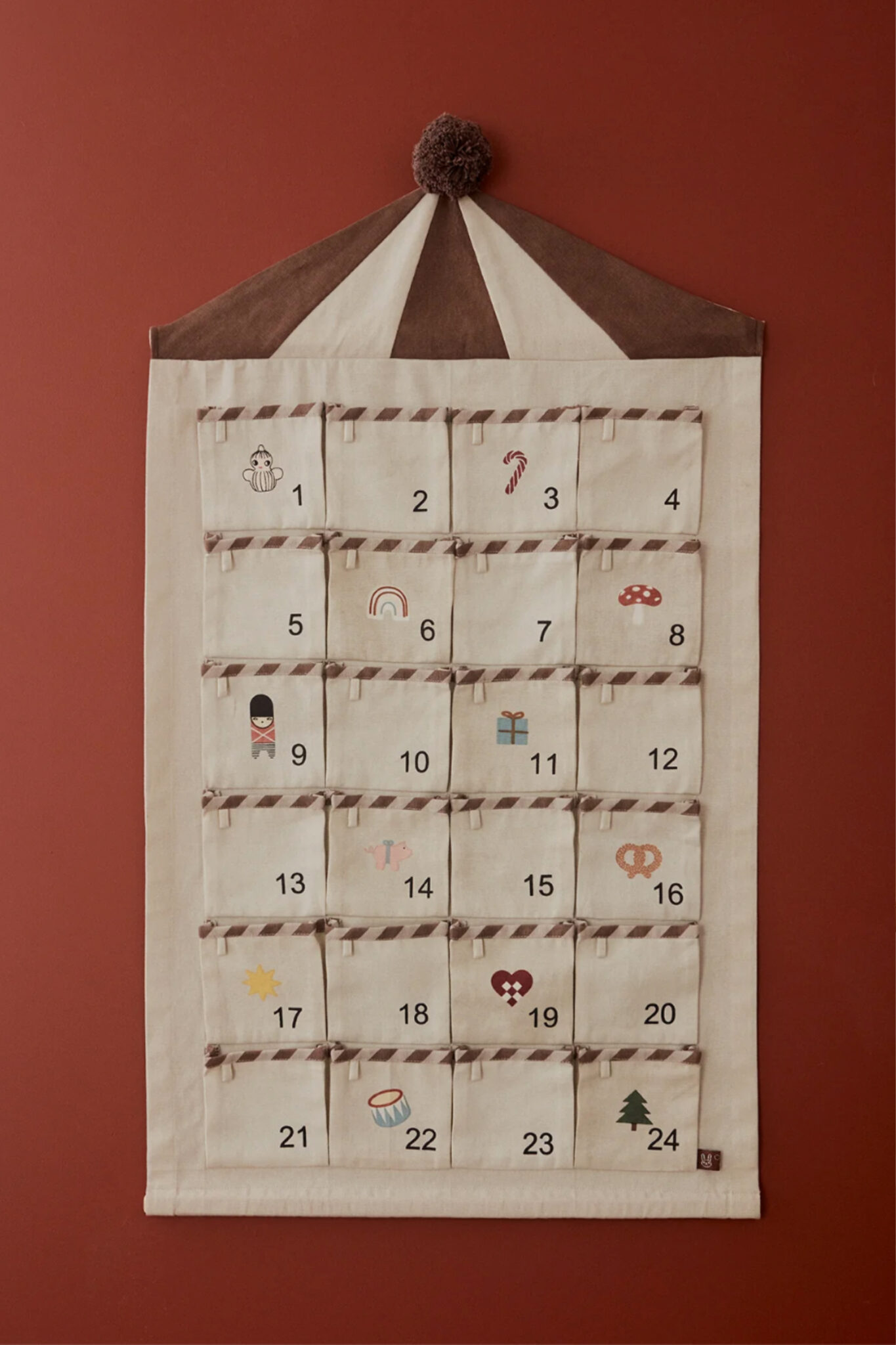 6. Scrollino XMAS Coloring: This Scrollino offers everything you need for the Advent time: 2 yards of paper Chritsmas tree with designs to color, complete, and draw on as well as easy pencil storage in the upper part of the box. Unwind the Scrollino each day untill Christmas and hang it on a wall or on your Christmas tree as a unique DIY decoration.
7. Circus Christmas Calendar: If you are planning to spread joy with an Advent Calendar over Christmas, this adorable Circus Christmas Calendar is perfect for keeping track of the 24 little packages until Christmas.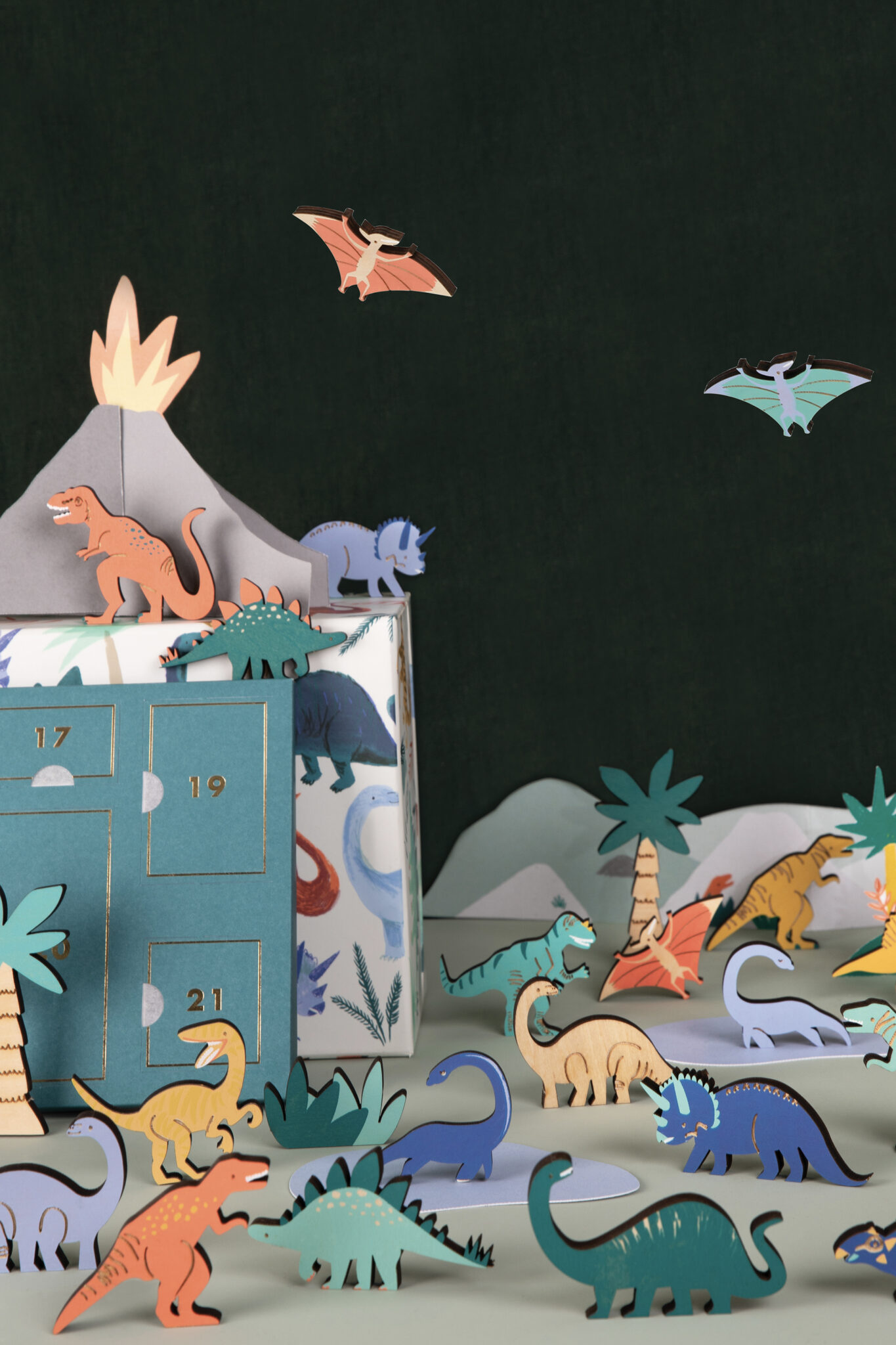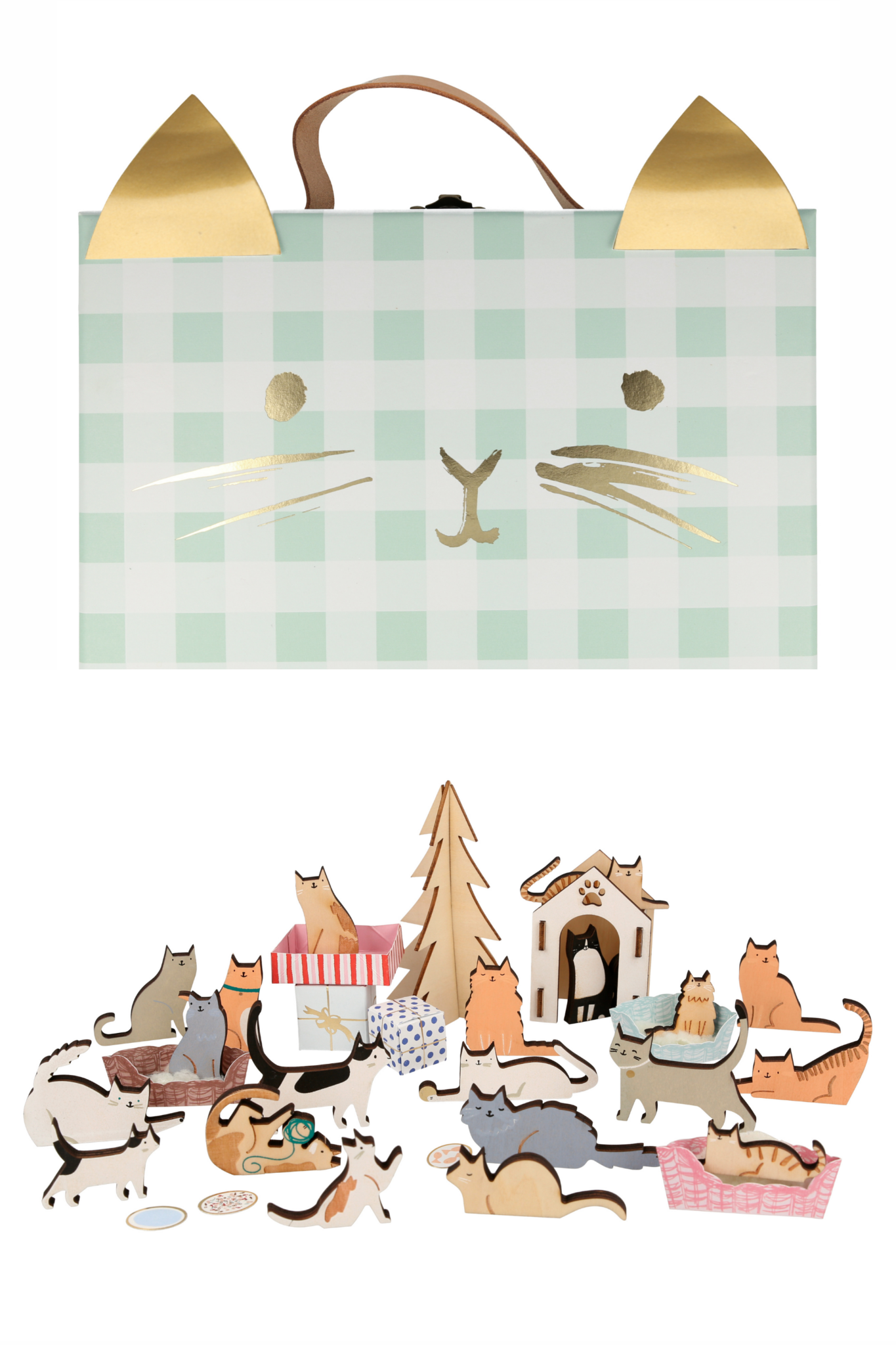 8. Dinosaur Advent Calendar. Dino lovers will absolutely adore this advent calendar – a gift to play with over Christmas and for years afterwards
9. Cat Advent Calendar Suitcase: Purr-fect for feline enthusiasts! This adorable Cat Advent Calendar Suitcase combines the joy of Christmas with the playful charm of cats. Each door reveals a new kitty surprise, making it a delightful experience for your little pet lovers.
This carefully curated selection ensures that each day leading up to Christmas is filled with wonder, excitement, and the joy of discovery. Make this holiday season truly memorable for your little ones with these enchanting Advent calendars! 🎄🎁✨