Christmas Shopping Guide
Gift Ideas for Daddy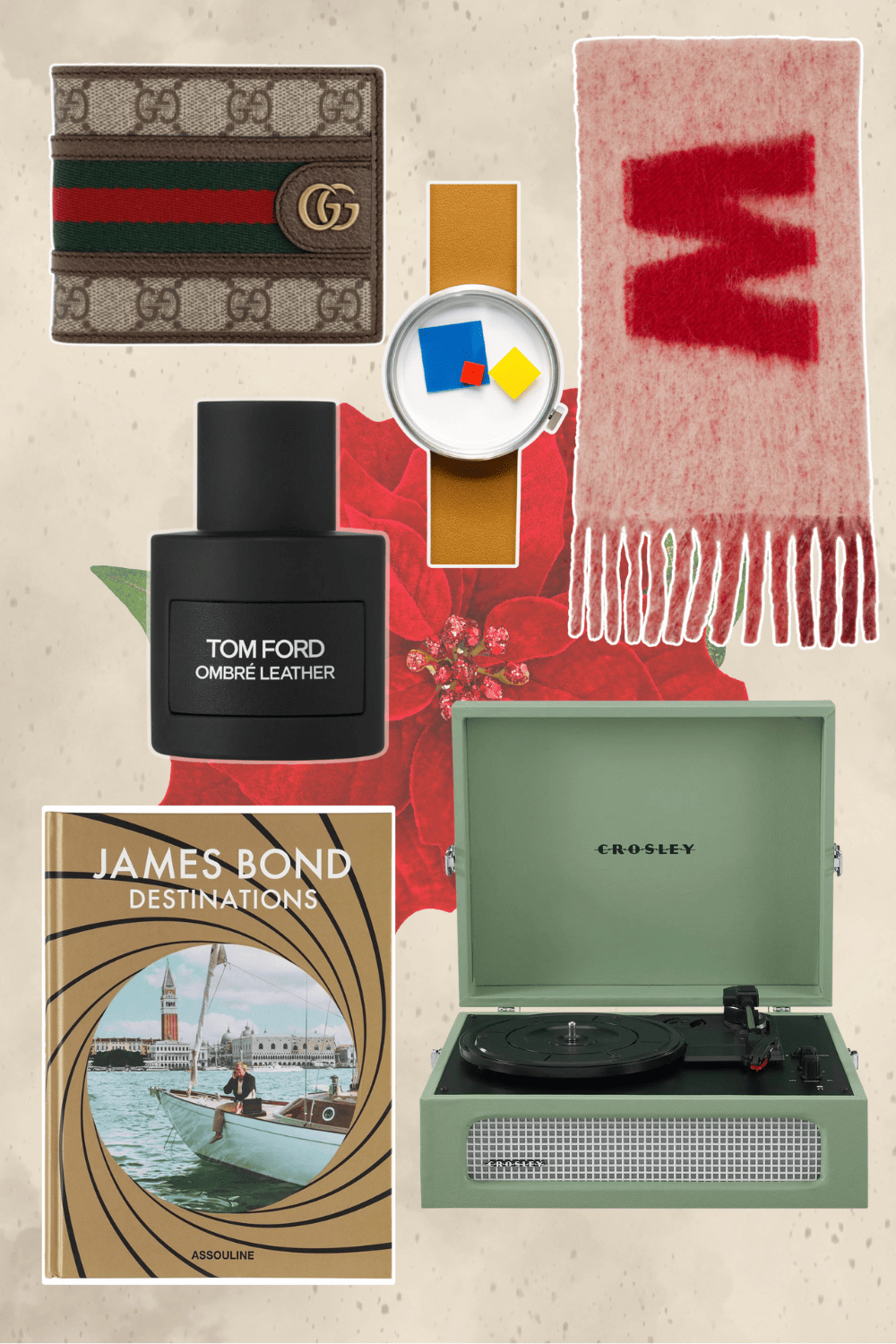 Exhausted from navigating the intricate maze of holiday shopping, tirelessly searching for the perfect Christmas presents for your loved daddy? Fret not, our freshly curated shopping guide is here to free you from the challenging realm of gift selection!
Let's play it safe by starting with the timeless elegance of the Gucci wallet, consistently ranking in the top 3 of the most exquisite gifts I've ever unwrapped beneath the Christmas tree. The Ophidia GG Supreme print exudes a timeless charm. Since we're all a bit kinder during the holiday season, I've decided to let you in on my favorite fragrance: Tom Ford's Ombre Leather. With its floral, leather, and fresh spice notes, it's sure to captivate even the most discerning dads.
For those with a penchant for adventure, Assouline has just released a book showcasing the locations featured in James Bond films. And if you happen to be a last-minute parent, solve the issue with a Bauhaus-inspired wristwatch. The softness of mohair, alpaca, and wool would even melt the heart of Ebenezer Scrooge. Lastly, to astonish true music lovers, opt for a retro-inspired turntable. We guarantee an experience that goes beyond the ordinary Spotify playlist.