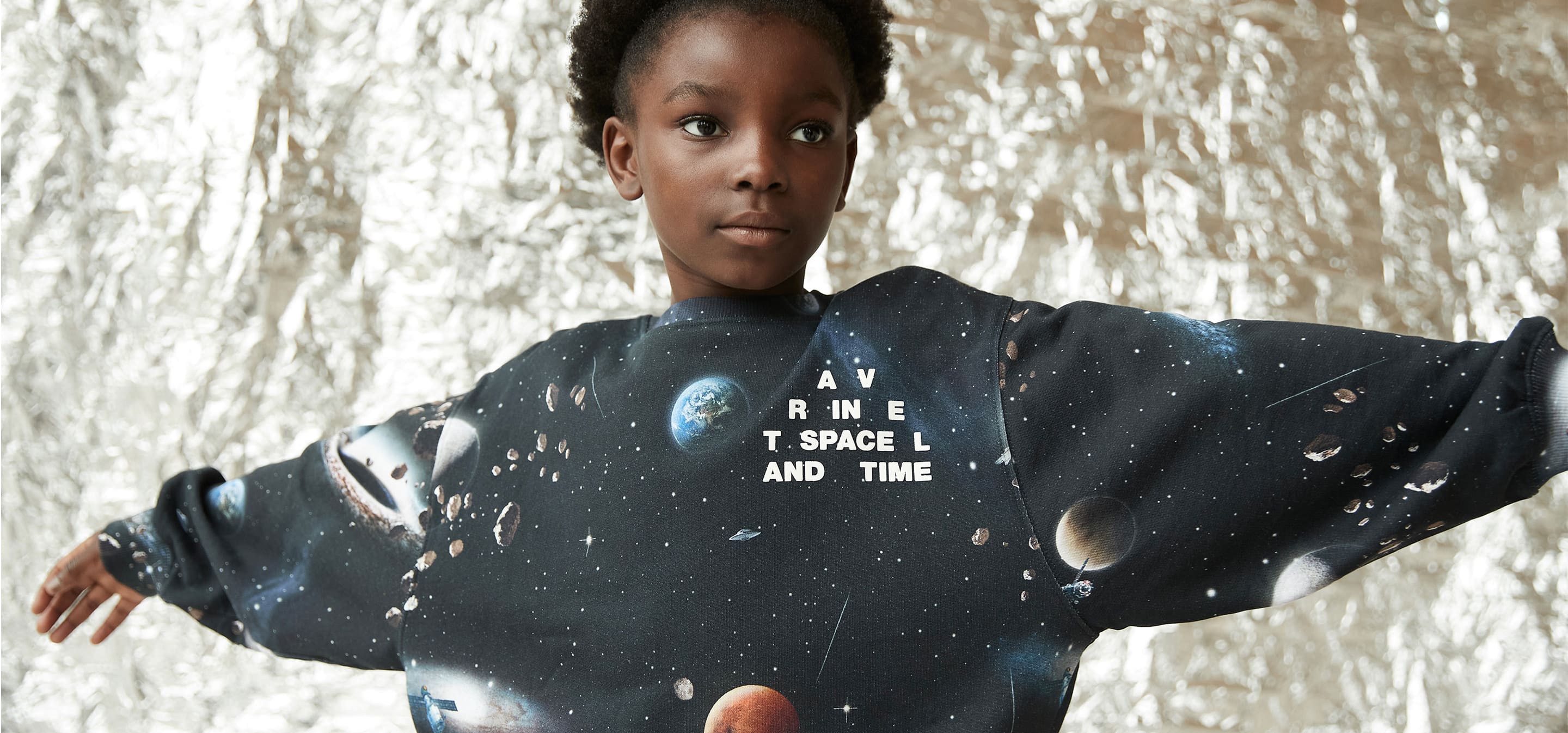 Molo
ref
Under The Same Sun
Sun and light might not be something you would necessarily associate with a winter collection, but at Molo, we wish to grab onto the light and maintain the energy of the sun throughout the cold season. Inspired by the Danish painter Valdemar Schønheyder Møller, otherwise known as the painter of the sun, we wish to incorporate this feeling of sun in the collection. The mighty and magnificent sun affects us all: humans, animals, plants, and fungi. We are all on common ground – our home beneath the sun.
The sun and sun symbols are a recurring theme throughout the collection. We once again return to nature, hiking and foraging. Layering is still key – from thin wool to chunky knit, corduroy, and fleece. The collection will include styles inspired by the idea of classic hiking clothes. Quilted warmth combined with technical smoothness. Traditional Nordic knits with colourful patterns. The unisex program has been expanded and will include many styles for babies, juniors, and youth.
About the Brand
Molo's journey sprang out of curiosity and a drive to change the existing children's fashion world, which was, in 2003, less than vibrant and colourful. Since its conception, Molo has seen its role as the brand that provides "favourites" for every child's closet.
Molo's first collection, 2-8 years, sees the light of day in the spring of 2003 and is initially sold in Denmark, Sweden, Norway, Holland, and England. But the Molo customer isn't satisfied because they want more: so the first Molo baby collection, 0-2 years, launches in 2005, and in 2009 the first separate outwear collection makes its debut. Since then, Molo has seen its product range grow to include boys' and girls' collections up to 16 years, as well as a swimwear collection.
More from Molo