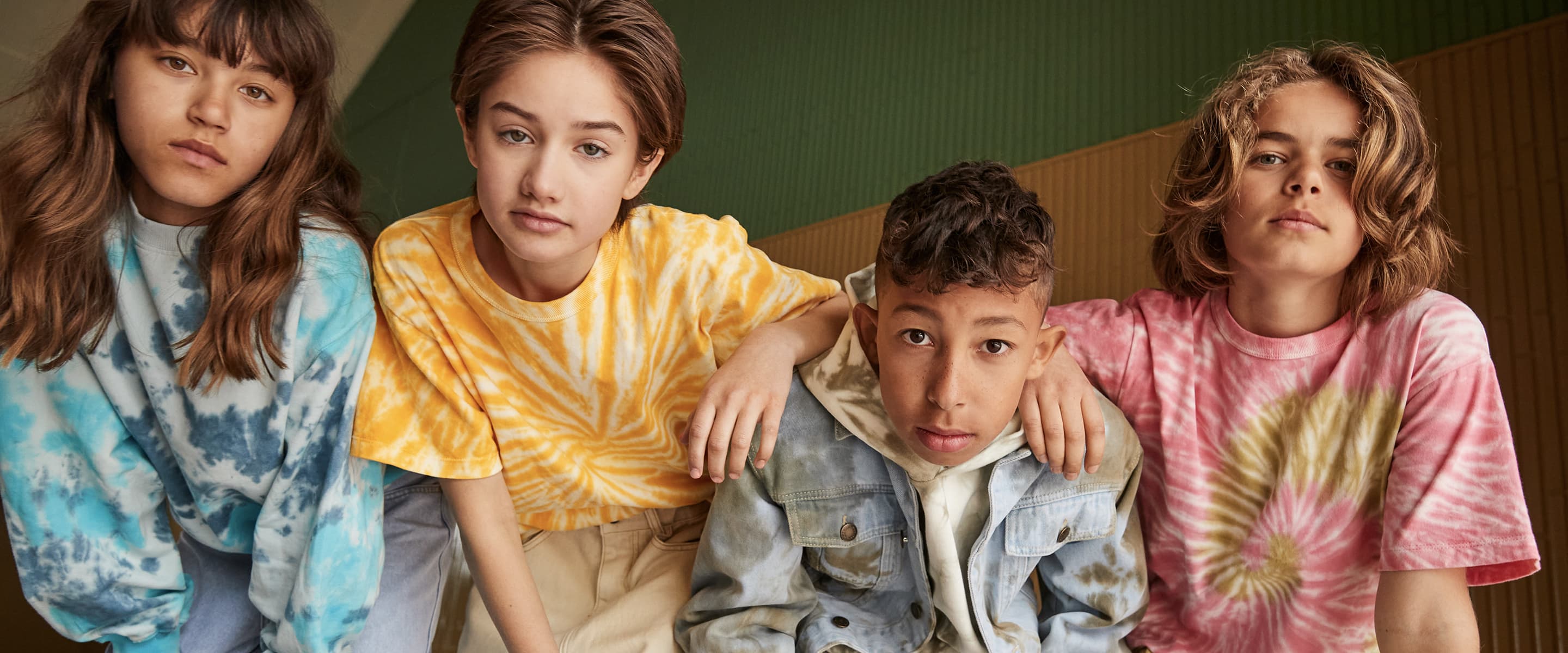 Molo
ref
Grow Peace
When life as you know it changes so does your view of the world and your priorities.
You learn to focus on the important things. To respect Mother Earth and hope for a world governed by love and respect and most of all PEACE. The old English saying "You reap what you sow" applies here – so let's Grow Peace! For peace to happen, you must grow freedom, equality, liberty, security, trust, understanding and respect. This will lead you to love, positivity, unity, and good relations. So, for the SS23 collection, we wish to plant a seed in all of us, with all the elements required to grow peace. Plant love – grow peace. The collection is filled with imaginative prints, summer colours, new silhouettes and naturally lots of responsible made styles.
About the Brand
Molo's journey sprang out of curiosity and a drive to change the existing children's fashion world, which was, in 2003, less than vibrant and colourful. Since its conception, Molo has seen its role as the brand that provides "favourites" for every child's closet.
Molo's first collection, 2-8 years, sees the light of day in the spring of 2003 and is initially sold in Denmark, Sweden, Norway, Holland, and England. But the Molo customer isn't satisfied because they want more: so the first Molo baby collection, 0-2 years, launches in 2005, and in 2009 the first separate outwear collection makes its debut. Since then, Molo has seen its product range grow to include boys' and girls' collections up to 16 years, as well as a swimwear collection.
More from Molo