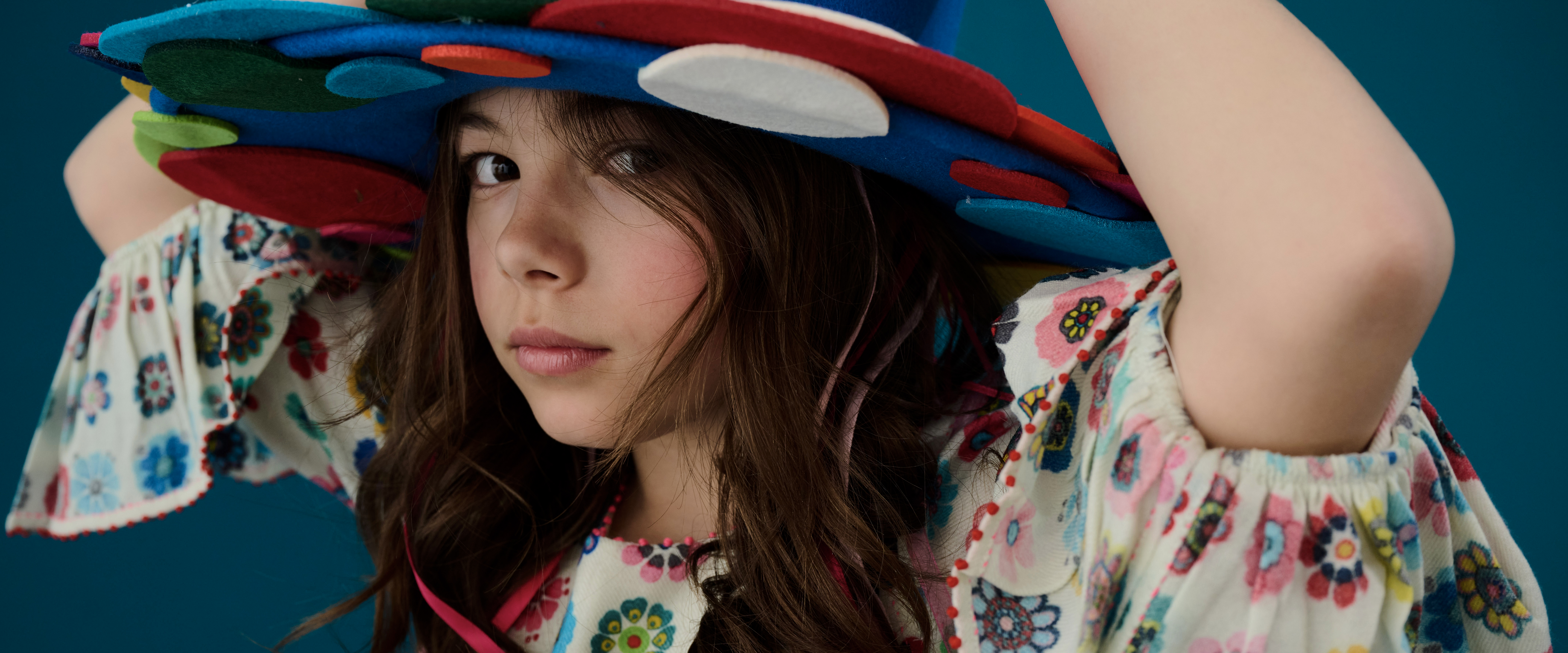 Péro
ref
Péro's Fall-Winter 2023 collection, a nostalgic journey into the world of vintage neck tie patterns.
Inspired by the charisma of past decades, the collection pays homage to the intricate floral prints and motifs that adorned classic neckties. Capturing the spirit of the 1930s, Péro presents a symphony of patterns—horizontal stripes, checks, paisley, and Art Deco elements—echoing the vibrant men's fashion of that era.
Central to the collection are hand-painted motifs, reimagining the charm of vintage neck tie designs. These motifs, including resized round medallions, offer a contemporary take on timeless classics.
Péro's artisans creatively replicate neck tie patterns using crochet, laser-cut fabrics, beadwork, and more. The collection showcases mixed media surfaces, blending thread and metal buttons, fabric flowers, and other intricate details.
True to Péro's ethos, fabrics are handwoven by skilled craftspeople across India. The color palette harmonizes navy blue, turquoise, grey, green, and white, accented by fluorescent pink.
Continuing its legacy, Péro collaborates with Himachal artisans, crafting handknitted sweaters. The collection features hand-crocheted garments by Afghani refugee women and LOVE socks in partnership with ANT45.
About the Brand
'péro' means 'to wear' in Marwari, the local language of Rajasthan. péro interprets international aesthetic using local material and skills, taking inspiration from what surrounds us, to make a product that connects with people, wherever in the world it is placed.
The Indian-ness of péro rests in the textile process, where materials pass through the hands of one craftsperson to the other, carrying forward the Indian tradition of hand-crafting and creating pieces that are at once unique. The resulting garment evokes some sense of culture from where it originates.
This culture communicates internationally in a way that the wearer looks equally at ease in the streets of Paris or London, as she does here, in India. The look is not about an age group or season, it is about a mindset, a willingness to incorporate the effortless style of the locals.
The label is launched by Aneeth Arora, a textile graduate from National Institute of Design, Ahmedabad and a fashion graduate from National Institute of Fashion Technology. She calls herself a 'textile and dress maker' and what fascinates and inspires her most is the clothing and dressing styles of the local people, which makes them so effortlessly stylish and trendy, therefore making them real trend-setters of our time.
More from Péro