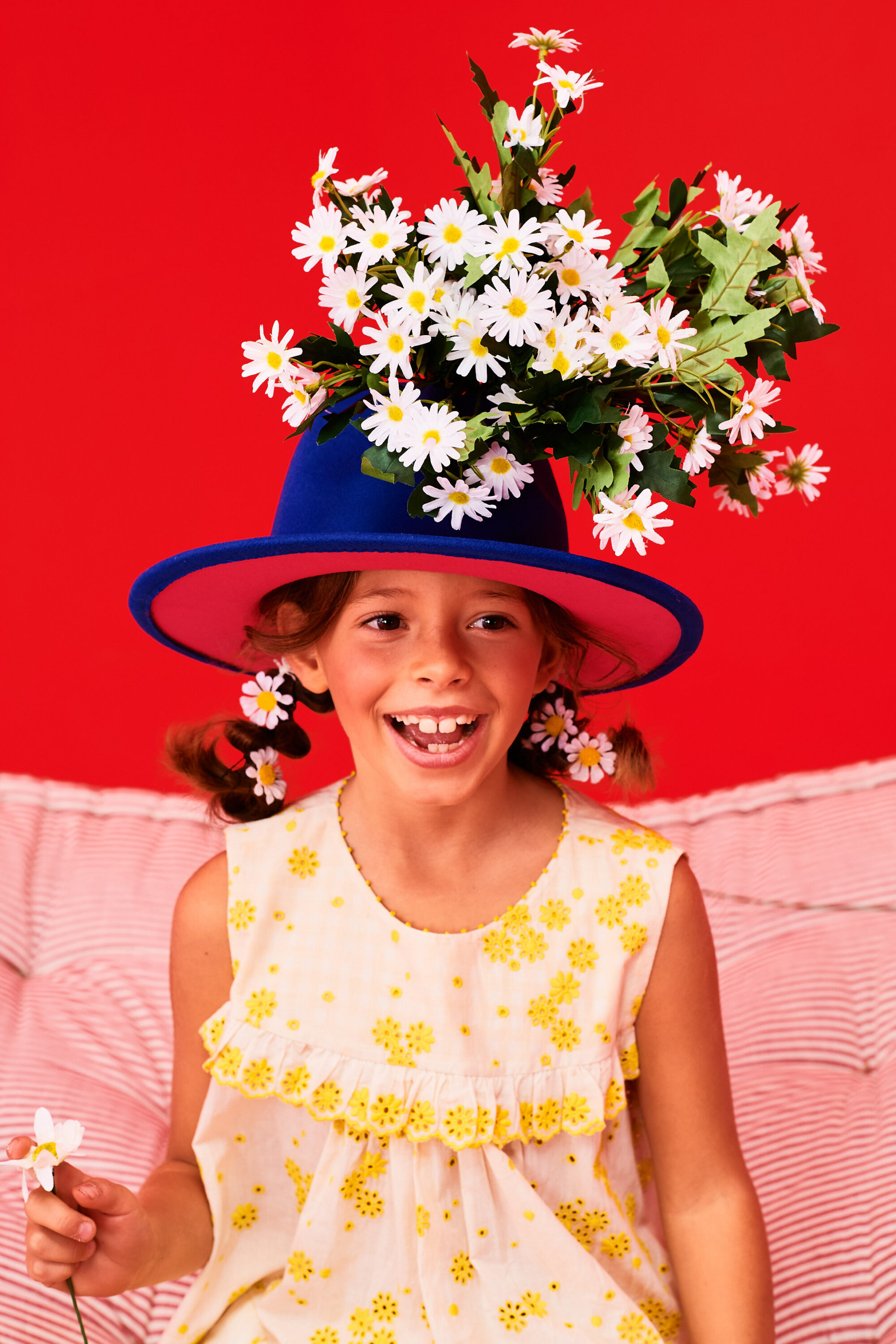 Péro
ref
Forget-me-not SS23
Péro's SS23 collection is an invitation to celebrate the beauty of nature and the simplicity of love. The garments are an ode to imagination and creativity, combining tradition and innovation in a unique and fascinating way.
The Indian brand takes us through fields full of daisies and forget-me-nots, an extravagant expanse where dreams are within reach.
The flowers that populate the line have been crocheted, or worked with laser-cut fabrics, beamings, stumpwork, patchwork, appliqué, cutwork, and many other techniques.
All fabrics used are hand-knitted in India, from gabardine to taffeta silks, from cotton to linen. The colour palette consists of yellow, shades of blue and white, borrowed from flowers, with accents of green and an explosion of bright pink.
The collaboration with Afghan refugee women continues also this season.
photo Marco Tassinari
video Franco Cristaldi
About the Brand
'péro' means 'to wear' in Marwari, the local language of Rajasthan. péro interprets international aesthetic using local material and skills, taking inspiration from what surrounds us, to make a product that connects with people, wherever in the world it is placed.
The Indian-ness of péro rests in the textile process, where materials pass through the hands of one craftsperson to the other, carrying forward the Indian tradition of hand-crafting and creating pieces that are at once unique. The resulting garment evokes some sense of culture from where it originates.
This culture communicates internationally in a way that the wearer looks equally at ease in the streets of Paris or London, as she does here, in India. The look is not about an age group or season, it is about a mindset, a willingness to incorporate the effortless style of the locals.
The label is launched by Aneeth Arora, a textile graduate from National Institute of Design, Ahmedabad and a fashion graduate from National Institute of Fashion Technology. She calls herself a 'textile and dress maker' and what fascinates and inspires her most is the clothing and dressing styles of the local people, which makes them so effortlessly stylish and trendy, therefore making them real trend-setters of our time.
More from Péro